Coalport Porcelain & Dating Coalport Marks
The Coalport porcelain manufactory was a market leading pottery throughout the 1800s, it produced a staggering range of porcelain products of all shapes and types. Seemingly Coalport was named Coalport because of the coal that was transferred from canal boats to river vessels in the Coalbrook Dale area. The Coalport pottery utilised a great variety of Coalport marks over its lengthy existence as well as early Coalbrook Dale marks and mock Sevres & Chelsea marks. Very early ...
Continue Reading
Collectible Wade Whimsies in Red Rose Tea
Many companies use freebies to boost sales. Since 1983 Red Rose Tea has included miniature figurines inside selected boxes of their tea. The figurines were produced by the Wade pottery firm and keen Wade collectors, particularly Wade Whimsies collectors, should know and understand the history of these figurines. So, here's that history with descriptions of all eight Wade Whimsies series issued by Red Rose Tea to date. It was in the USA in 1983, when Red Rose Tea first introduced miniature ...
Continue Reading
1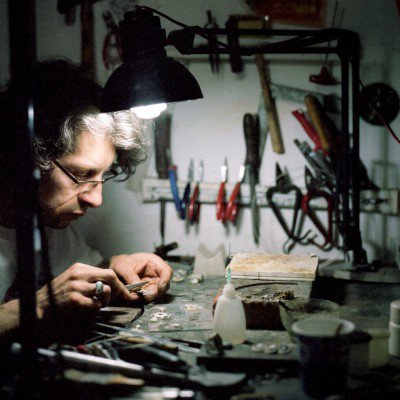 Spotting Antique Fakes and Forgeries
The Golden Rule when buying antiques, is always to ask the seller and to make sure they answer positively one way or the other. If the answer is maybe, could be or it might be an original, then think twice before you buy. Antique fakes are better now than ever and the antique collector really does need to be wary.
Continue Reading
Shelley Marks & Collectible Shelley China
In 1910 Shelley marks were officially adopted by Wileman & Co of Foley Potteries and Foley China Works. Highly sought after Mabel Lucie Attwell collectibles bear the mark as do the wonderful Art Deco styled Harmony tea wares designed by Eric Slater and produced in the early 1930's. Shelley is popular among ceramics collectors and discovering you own a Shelley teaset or a Mabel Lucie Attwell piece could add nicely to your bank balance.
Continue Reading
Collecting Studio Pottery: The Potters Marks & a little history
Studio pottery pieces by Bernard Leach and the potters he taught can command high prices. Spotting a pot by Leach takes a little learning as does recognising any of the good studio pottery that you can find in all sorts of places including boot fairs & yard sales as well as antiques fairs. Knowing what the potter was trying to achieve will help the collector find those priceless little nuggets as will knowing the pottery marks to look out for and building a good source of reference.
Continue Reading
Antiques Collection: Gerbing & Stephan Majolica Vase c1890
Beginning as Schiller & Gerbing in 1829 and eventually becoming Gerbing & Stephan in 1861, this once significant ceramics company produced some superb Majolica pottery. The battle scene vase in our Antiques collection is a wonderful example bearing Gerbing & Stephan marks used between 1861 and 1900. They show a very clear 'G&St.' mark.
Continue Reading
Collecting Silver Coins of the British Commonwealth
The British Commonwealth is one of the largest international organizations in the world, containing over fifty member states and a population of over two billion. Its member nations have produced some of the most interesting, varied, and beautiful silver coins in the world. Here we look at the silver coinage histories of Canada, Australia, New Zealand, South Africa, and India, and a few bargains that silver investors and coin collectors should watch out for when searching for collectible silver coins from these countries.
Continue Reading
Collectible South African Silver Coins
The history of South Africa has been a turbulent and often a bloody one, creating a complicated coinage. British forces arrived at the Cape of Good Hope in 1795 and after several spats with the Netherlands, the Cape Colony was formally recognized as a British possession by the 1815 Congress of Vienna. A series of wars with the earlier Dutch Boer settlers and the native peoples, most notably the Zulu, followed. By 1910, Great Britain had absorbed the northern Boer-ruled Transvaal Republic and ...
Continue Reading