Antiques Collection: Royal Worcester Fruit Painted Porcelain
A Fine Worcester Fruit Cabinet Plate by John Freeman
From the antique-marks collection we have a stunning Royal Worcester fruit painted cabinet plate by John Freeman dating to c1956.
Painted with ripe fruits, apples & cherries, against a mossy neutral leafwork ground and signed at bottom right.
This Royal Worcester fruit painted plate is in excellent condition and bears the Royal Worcester black crown mark, dating to c1956-59.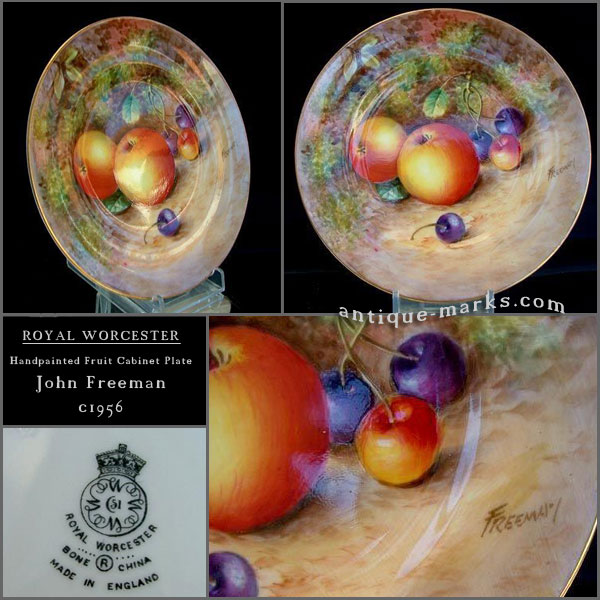 Worcester Fruit Cabinet Plate by John Freeman c1944
Another stunning Royal Worcester fruit cabinet plate painted by John Freeman, this time dating to around 1944.
The plate decorated with a fine scrolled leafwork gilt filigree border on a mauve ground. Enclosing a finely painted floral panel on a soft yellow ground.
It measures 27cm in diameter and is 2cm deep. It bears the Royal Worcester black crown mark, dating to c1944-45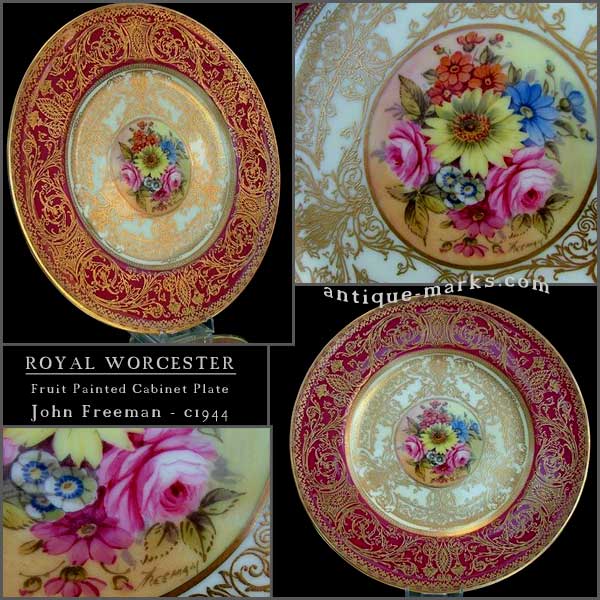 John Freeman was born in 1911 and joined the royal Worcester factory in 1925.
He became an extremely talented fruit and still life painter and stayed at the Royal Worcester factory throughout his long working life
John Freeman became the senior Worcester fruit painter in the mens painting room and was known among his colleagues as 'The Fruit Machine'.
No Comments