The Antique Marks Collection contains a very good Royal Doulton Saltglaze Tyg of good proportion and having three foxhound handles. Signed Ada Dennis and dating to c1858.
A Rare Royal Doulton Saltglaze Tyg with Foxhound Handles c1858
From the antique-marks collection we have a wonderful original Doulton three handled stoneware salt glazed tyg. A highly collectable and much sought after early piece of Doulton stoneware featuring triple handles formed as foxhounds and the main body decorated with tavern and hunting scenes.
The exterior face of the tyg displaying typical salt glaze decoration with a treacle glazed band flowing from the rim to roughly one quarter of the way down the vessel body. The three handles being formed as collared foxhounds with hind feet on a ledge and front paws holding onto a loop handle while snouts are resting on the paws.
The main body decorated with applied sprigs featuring period dressed locals drinking at a tavern and a ring of bounding stags and hounds circling the bottom quarter of the tyg.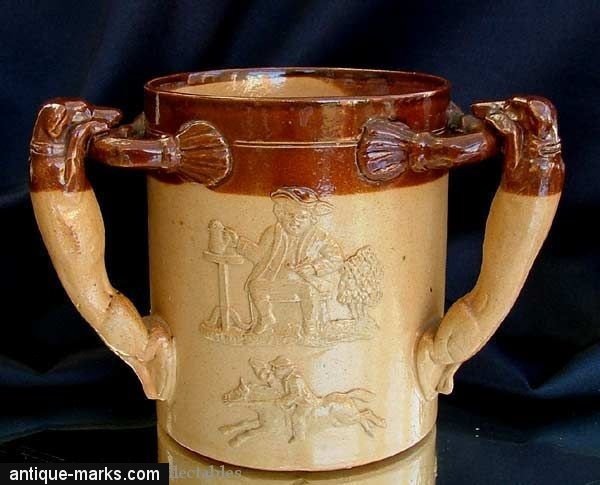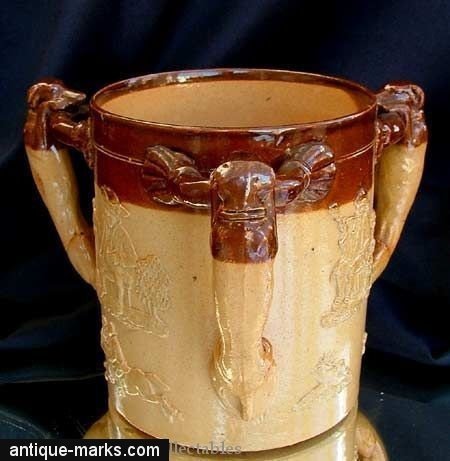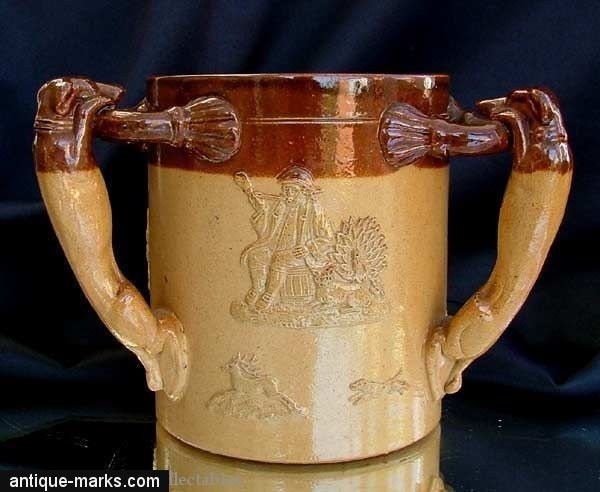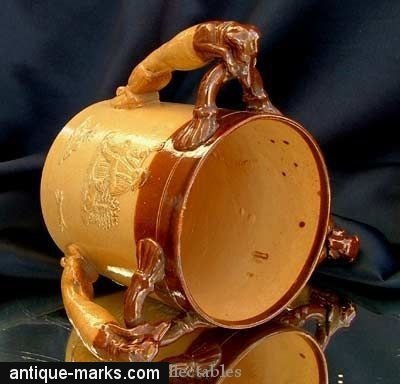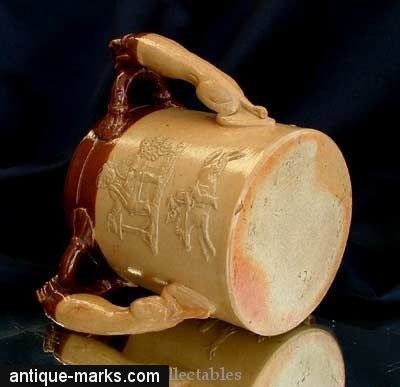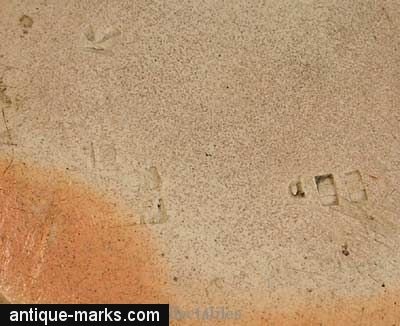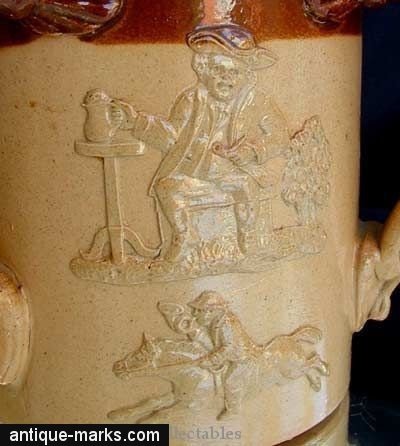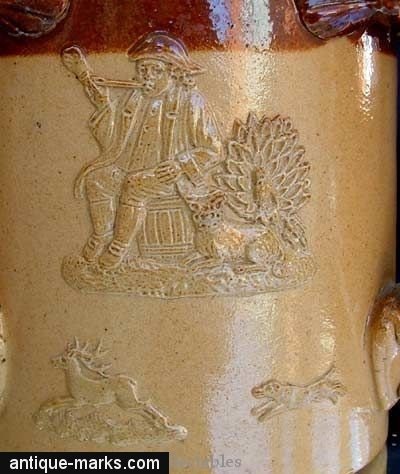 A rare and truly wonderful example of Royal Doulton saltglaze stoneware.
Doulton Saltglaze Tyg Makers Marks :
The Tyg bearing early 'Doulton Lambeth' impressed marks. (see image 6)
Together with pattern mark 16, decorators monograms and also 'd:' for designer Ada Dennis
The marks dating reliably to a pattern first registered c1858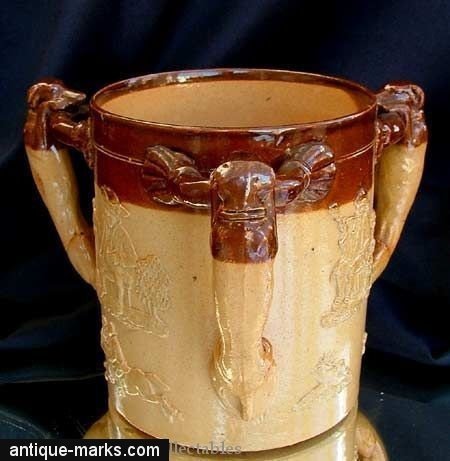 Size & Weight :
This large Doulton saltglaze tyg stands: 12cm tall with an 11cm diameter rim. It measures 17cm handle to handle and weighs a solid 980gms.
About Saltglaze Stoneware
Salt glaze Stoneware is pottery with a translucent glaze that has a slight orange-peel texture. The salt glaze is formed by throwing salt into the kiln during the firing process. The salt glaze can be colourless or can be coloured in various shades.
In the 1800's Lambeth in London became a centre for the production of salt glazed stoneware, particularly after the formation of Doulton and Watts Pottery, which was later renamed to The Royal Doulton Company
Click to Continue Reading about Salt Glazed Stoneware