From the Antique Marks Collection we have a fine Royal Doulton Xmas Decoration as a porcelain bulb vase decorated with mistletoe and Santa Claus, dating to c1910. With detailed images and examples of period Doulton marks
A Royal Doulton Porcelain Bulb Vase circa 1910
From the antique-marks collection we have a wonderful Doulton xmas decoration in the form of a bulb vase of spherical form with pulled neck resting on a single raised base. The Xmas vase beautifully decorated with the rim and shoulder covered in handpainted mistletoe and the main body with two transfer prints featuring Santa Claus.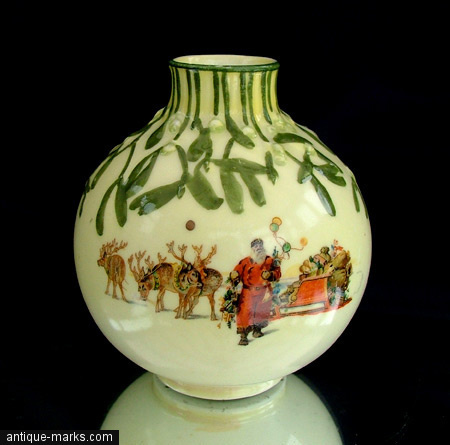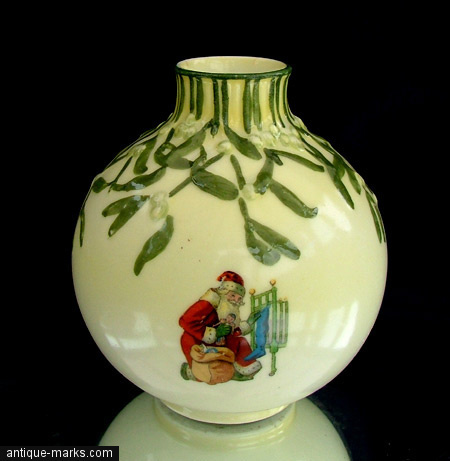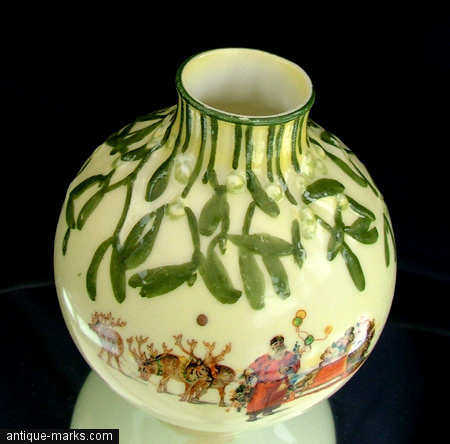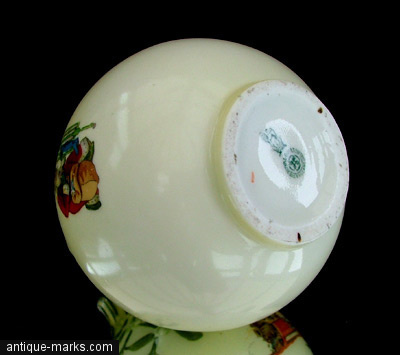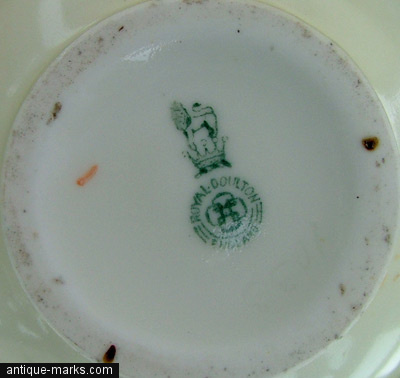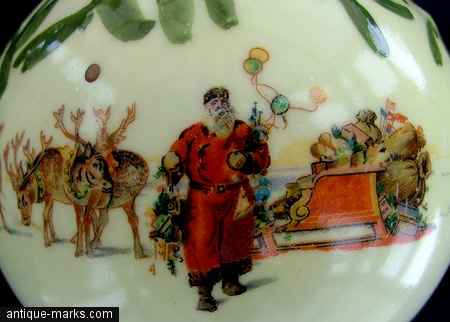 Doulton Makers Marks :
This Royal Doulton Xmas decoration is fully marked to the base and includes the 'Royal Doulton Lion & Crown mark' above 'England', together with a small decorators mark. The makers marks provide a reliable dating for the bulb vase to circa 1910.
Size & Weight :
The vase stands: 4.25" tall on a 1.75" wide base. With 1.25" wide rim and 3.5" wide body. It weighs just 210gms
Royal Doulton Porcelain Production & History
The Royal Doulton factory produced a fantastic range of porcelain, pottery and stoneware and all of it was designed in-house. By 1884 Henry Doulton had setup an artists studio department and he allowed his ceramic artists to spread their artistic wings. He was soon surrounded by one of the most outstanding teams of modellers, decorators and painters in the world of ceramics.
This wonderful little xmas decoration shows just how beautiful the rewards can be when artists are allowed to make their dreams a reality. The Doulton artists / decorators marks are unfortunately, indecipherable on this piece. It is though an excellent example of the quality of work produced by Royal Doulton artists.