Collectible Wade Whimsies in Red Rose Tea
Many companies use freebies to boost sales. Since 1983 Red Rose Tea has included miniature figurines inside selected boxes of their tea. The figurines were produced by the Wade pottery firm and keen Wade collectors, particularly Wade Whimsies collectors, should know and understand the history of these figurines. So, here's that history with descriptions of all eight Wade Whimsies series issued by Red Rose Tea to date. It was in the USA in 1983, when Red Rose Tea first introduced miniature ...
Continue Reading
1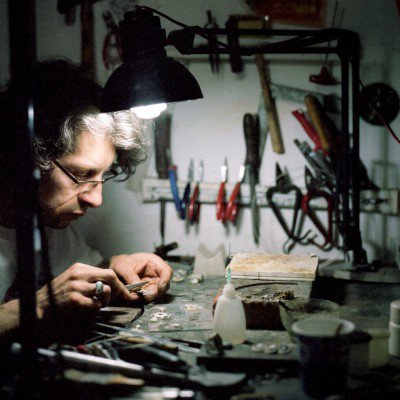 Spotting Antique Fakes and Forgeries
The Golden Rule when buying antiques, is always to ask the seller and to make sure they answer positively one way or the other. If the answer is maybe, could be or it might be an original, then think twice before you buy. Antique fakes are better now than ever and the antique collector really does need to be wary.
Continue Reading
Shelley Marks & Collectible Shelley China
In 1910 Shelley marks were officially adopted by Wileman & Co of Foley Potteries and Foley China Works. Highly sought after Mabel Lucie Attwell collectibles bear the mark as do the wonderful Art Deco styled Harmony tea wares designed by Eric Slater and produced in the early 1930's. Shelley is popular among ceramics collectors and discovering you own a Shelley teaset or a Mabel Lucie Attwell piece could add nicely to your bank balance.
Continue Reading
Antique Lamps and Oil Lamps
Beautiful Antique Lamps & Oil Lamps will Compliment Your Modern Design There is nothing quite like a genuine antique oil lamp or a beautiful antique desk lamp to add that feeling of opulence and comfort to your favourite room. The style of antique lamps varies and here you will discover fine examples of Arts and Crafts, Art Nouveau and Victorian gothic lamps. As well as styles there are different types, including beautiful cranberry glass oil lamps, sophisticated desk lamps and even the ...
Continue Reading
Rare & Collectable Japanese Imari Porcelain
Japanese Imari Porcelain is a very popular collectible that appeals to all sorts of ceramics collectors. Some prefer the more modern Derby Imari porcelains but to truly appreciate Imari you really have to add a few good quality Japanese Imari porcelain pieces to your Oriental porcelain collection. There are plenty of pieces available and they range in price from just a few pounds to the high hundreds or thousands.
Continue Reading
Antiques Collection: Rare Worcester Pot Pourri
Few things provide an antique collector with more pleasure than finding an antique they really like. This wonderful little Royal Worcester pot pourri bowl was the perfect addition to our antiques collection and sits beautifully among the other pieces of antique Worcester porcelain we own. It's been beautifully decorated in the Royal Worcester Persian style using a palette of muted shades of green and peach and bears all the right Worcester marks. Plus it came at just the right price.
Continue Reading
Vintage & Collectable Pressed Glass
Pressed glass has been dismissed by serious collectors and the wealthier elements of the population throughout the years, simply because it was aimed at the mass market. But like most things that appeal to the majority of the population, pressed glass has moved up in the World and is now fashionable enough among the more well to do, that glass collectors are sitting up and taking notice.
Continue Reading
Antiques Roadshow (2)
Your Antiques RoadShow ... Page (2) More antiques and collectibles submitted by antique collectors seeking information or help with antique attributions. Including Georgian glass, Capodimonte porcelain, Wedgwood candlesticks and native American pottery. All sitting comfortably alongside an antique owl jug, blue & white figurines and Chinese vases. The headings and descriptions in the antiques roadshow are those of the owner, and they may be right or they might be ...
Continue Reading
Royal Doulton Series Ware
Highly Collectable Royal Doulton Seriesware. From the sought after Dickens Ware series to the Shakespeare Series and more. Series ware is an excellent area for the new or the devoted Doulton collector with many varied designs, shapes and artists to focus on. Doulton series ware is particularly collectable and becoming more and more popular as the years pass. Remember to check our Royal Doulton reference sections to verify your Doulton marks, artists and dates. A little about Royal ...
Continue Reading