Beaux-Arts' architectural style is considered to be imposing and decadent. The buildings are created with many of the features found in classical Roman and Greek architecture, such as columns, pediments, and symmetry. With many highly decorative surfaces and even statues and figures embedded within the façade, that was drawn from numerous other historical styles.
The Beaux-Arts architecture style was originally created as a French national style, but it also found a home in the United States. You'll see the architecture in public and civic buildings, such as museums, libraries, art galleries, and even large universities.
It was the most prominent and used architectural style for large buildings looking to stand out and show a little opulence during the late 19th century and early 20th century. However, it fell out of favor once the great depression hit, and showing off opulence was no longer acceptable.
If you're curious about this style of architecture, especially if you've seen it in larger older buildings through the US, then keep reading to get your questions answered.
What Are The Key Feature Of Beaux-Arts Architecture?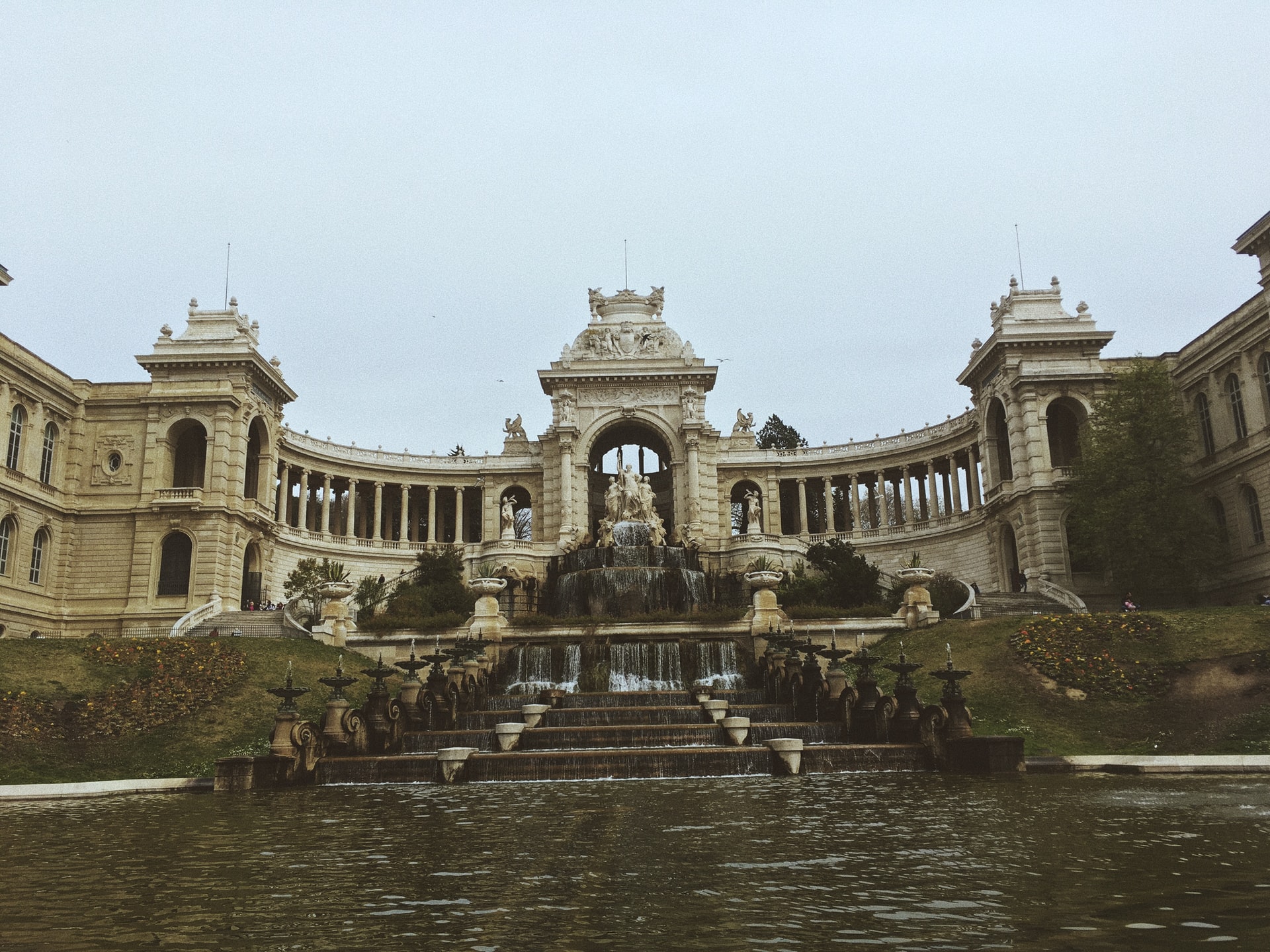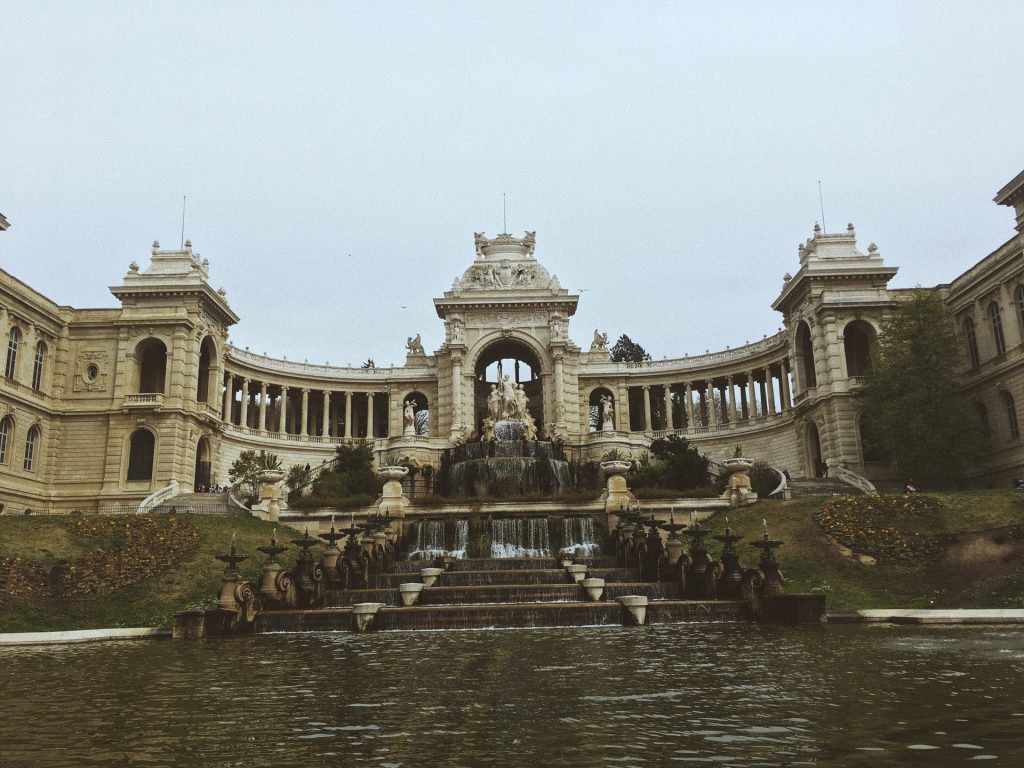 While there are differences depending on the actual architect, there are some key features of Beaux-Arts architecture, which include:
Flat roofs
Arched windows and doors
A focus on symmetry
Hierarchy of interior spaces
Classical details that have columns and pediments
Surfaces are highly decorative
Embedded within the façade will be statues and figures
Rusticated and raised first story
Often will include stone or stone-like materials, as well as modern materials like iron and glass.
What Led To The Beaux-Arts Movement?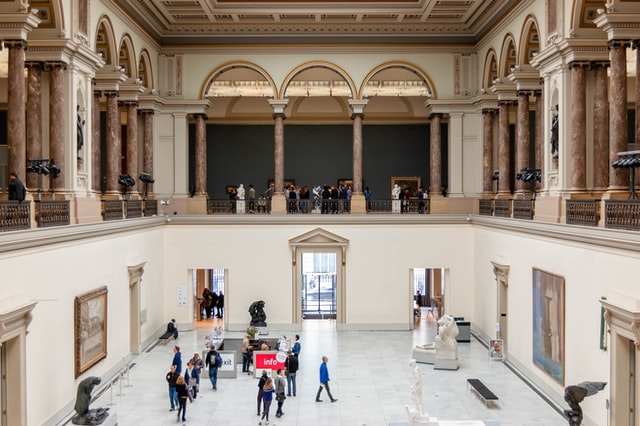 The Beaux-Arts movement was initiated in France, based on the designs taught at the L'École des Beaux-Arts (The School of Fine Arts) since 1830. However, with the industrial revolution, money was flowing freely, and newer design principles and newer materials were now available to create opulent mega-structures.
Architects were starting to be formally schooled through the United States and required certification; some architects decided to go to one of the only schools available in France and then returned to bring those designs and styles to the United States.
The popularity of Beaux-Arts architecture was extremely popular from the 1830s - 1920s. However, interest and desire to build such structures waned due to the great depression and never really returned. As a result, for many years, the style was considered tacky.
However, many of the structures built during this time are still in-use and considered classic and beautiful designs that are incorporated into cityscapes as unique reminders of history.
Who Created Beaux-Arts Architecture?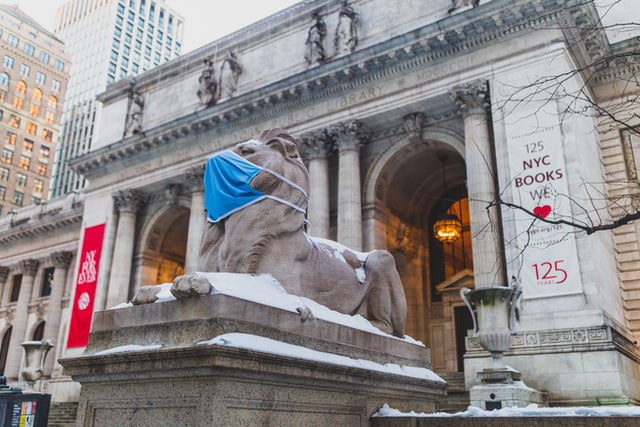 Beaux-Arts architecture was formed by four students of the L'École des Beaux-Arts (The School of Fine Arts), Joseph-Louis Duc, Félix Duban, Henri Labrouste and Léon Vaudoyer.
These students were awarded prizes and allowed to study in Rome, where they started to introduce new elements to traditional designs taught at their school. Initially, their designs were questioned, with many debating whether they should be used or not.
Ultimately their designs proved popular among their school's faculty and the broader community in France, and it started to become the defacto style taught in the school. The original creators became faculty members at the school and continued to train the next generation of architects.
Who Introduced Beaux-Arts To The United States?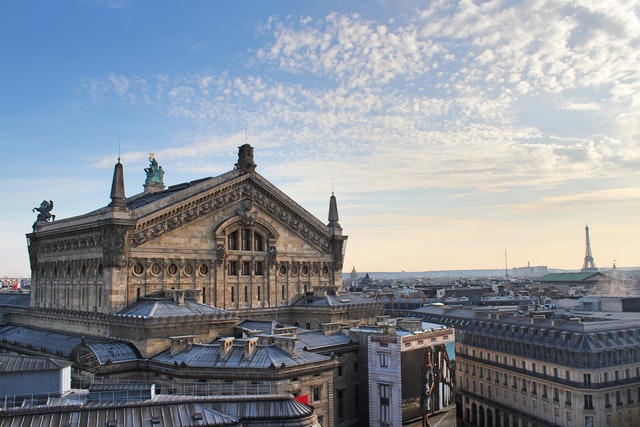 Richard Morris Hunt was the first American allowed to attend L'École des Beaux-Arts in 1846, and returned to the United States in 1855, and started introducing the design style. It found widespread attention in 1893 due to Chicago's World Columbian Exposition, which was considered the perfect example of America's gilded age, which is a period of great wealth.
The designs in Chicago sparked the movement in the United States fully, with many cities attempting to incorporate the style into their buildings.
American architects started incorporating their own design choices into Beaux-Arts, which makes them a slightly different style than what you see in France from the same period.
From 1879 - 1912, the McKim, Mead, and White architectural firm dominated American public building designs. They had 100s of designers and architected 1000s of buildings throughout the United States, all in Beaux-Arts architectural style.
What Are The Concepts Of Beaux-Arts Architecture?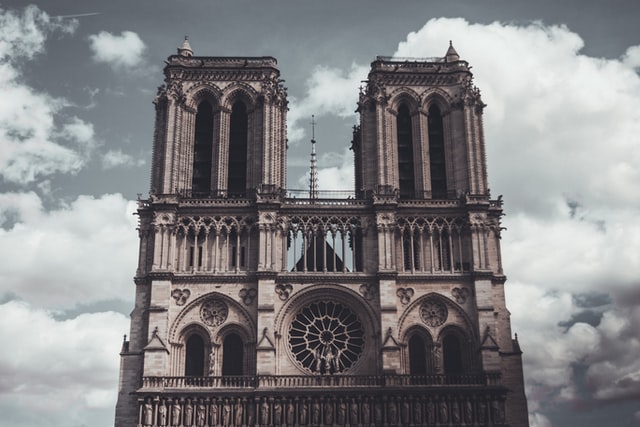 Beaux-Arts architecture believed in having the building tell a story or speak to whoever saw it and used design methods to explain what the building was for or who was using it.
Highly decorative elements were included in the designs, which were connected to the purpose of the building. Words, symbols, or names were carved into all parts of the building, including steps, walls, panels, shields, any surface was an option to carve into.
Architects designing in the Beaux-Arts style tried to incorporate the wider community values or aesthetics into the new building design, rather than being a sore thumb sticking out with no connection to anything. Values of the wider community were attempted to be designed into the building.
New Materials and Technology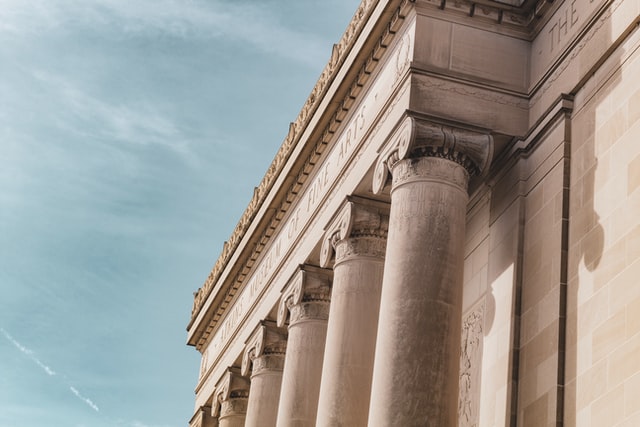 The Industrial Revolution allowed Beaux-Arts architecture to flourish with the ability to spend money on giant buildings and access to new materials and new construction methods.
With the invention of iron making, machine tools, and mass production being introduced, it allowed the rapid urbanization and access to these new materials in large quantities as quickly as needed.
Part of the original idea or desire to introduce Beaux-Arts architecture was to create buildings that combined these new technologies and new materials, to give pride to cities and communities that showed how society of progressing towards the future.
Architects also found that newer ironworks technologies allowed them to easily make mega-structures at much more affordable prices than had ever been possible before.
Where Was Beaux-Arts Architecture Popular?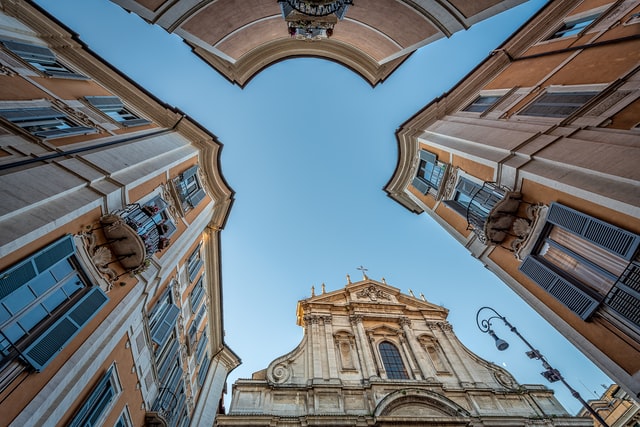 The Beaux-Arts architecture was popular for decades in France and was considered the national style for many years. However, it was later replaced with more modern styles, as is often the case for a style that was popular and heavily used for almost 100 years.
Throughout the rest of Europe, Beaux-Arts architecture was not a popular choice, with most countries preferring to stick with their own architectural styles. However, there were some exceptions, especially in more french speaking regions such as Belgium. Though overall, you mainly see the style in France and nowhere else.
In the United States, it was an extremely popular style for large public buildings and can still be seen throughout most major cities from the time. The buildings were constructed extremely well and are still in use for train stations, universities, and libraries, so they have heavy use through them still today.
The only other notable region that utilized Beaux-Arts architecture was Argentina, where the healthy idolized anything to do with France and tried to incorporate the style into the major cities of Argentina. It was one of the few places that had Beaux-Arts architecture from around 1868 and kept using it into the modern era, with buildings still being designed with this method into the late 1950s.
What Happened To Beaux-Arts Architecture?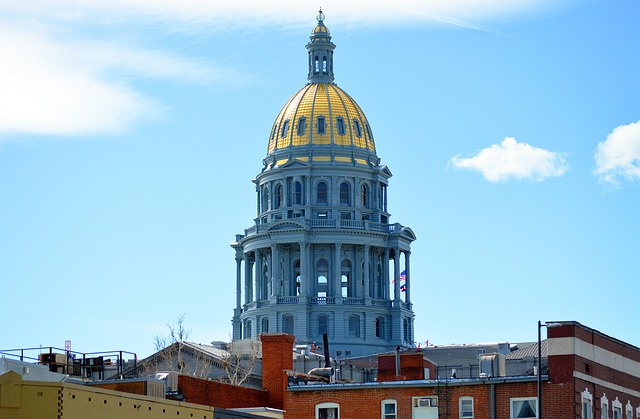 As with any design style, things change culturally, politically, financially, and just aesthetically. So Beaux-Arts architecture had a good run through a number of countries. But the great depression really did bring an end to the style in the United States as it was no longer a time of opulence in the country, so it would be in poor taste to build anything in this style.
Beaux-Arts architecture usage declined in France by the start of the 19th century and was replaced by newer styles such as Art Nouveau and Art Deco.
Art Nouveau was a direct push back against the opulent style of Beaux-Arts, and while Art Deco was an independent movement in France, it was combined with Beaux-Arts in the United States, so you will see Art Deco/Beaux-Arts styled buildings in the United States after the 1930s and 1940s. The combined style was called PWA Moderne during this time.
During the 1970s, some architects looked to historical styles and brought back some of the elements of Beaux-Arts, such as large classical columns, arched windows and doors, and decorative statues embedded into buildings.
Some elements of Beaux-Arts architecture continue today and are incorporated into modern designs, as resorts, hotels, universities, and even upscale stores add classical Beaux-Arts features to their designs to showcase their exclusive elements.
Conclusion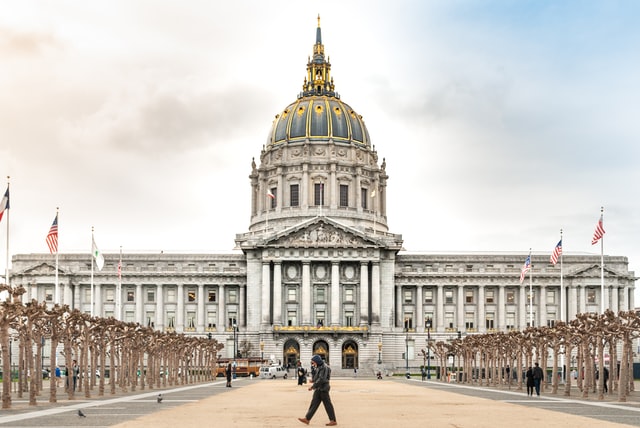 While the design was considered gaudy or tacky during the great depression, it's now considered a classic look with the buildings being some of the most visited in the United States, whether by tourists or just used throughout the day by locals go to and from work on trains that utilized Beaux-Arts designed buildings.
It would now seem inconceivable to replace or tear down these huge buildings that are famous throughout the world and loved in their cities. It's possible the design styles could make a comeback depending on where the world is heading, whether luxurious designs will make a comeback, or if cities will need to tighten their belts and not overspend on specialized signs and styles.
Only time will tell whether Beaux-Arts architecture makes a comeback or whether a new design style borrows elements from it, and we start seeing it incorporated into wealthier cities.