Suppose you are interested in something of everything. In that case, one style of architecture, in particular, stands out among the rest, and you have to stop missing out on it. Scattered across the world are some Incredibly stunning examples of must-see architecture.
This architecture style was made famous by various European architects Louis Comfort Tiffany, Henry van de Velde, and Victor Horta. In this article, we will go over the top ten must-see art nouveau buildings that you must see in your lifetime. These buildings have been standing tall and beautiful for lifetimes, and they will continue to do so.
A Brief History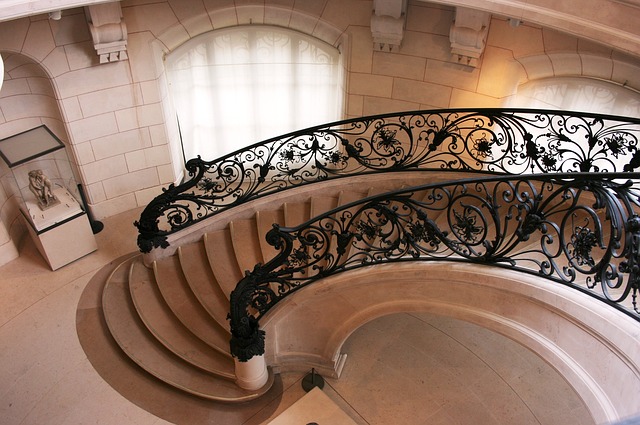 The Art Nouveau movement was a reaction to industrialization and urbanization at the end of the 19th century. This rebellion against modernity gave way to furniture, architecture, graphic design, jewelry, and other artistic media.
Incorporating other architectural styles and influences marks Art Nouveau for its eclecticism. The style used nature as its primary source of inspiration and celebrated organic forms. It often included human and animal forms and natural elements, such as flowers, leaves, fruits, vines, branches, feathers, and shells.
Nouveau is a style of architecture developed in the late twentieth century, characterized by extreme modernity, experimentalism, and anti-traditionalism. It originated in France in the 1930s. The French architects associated with this style were Marcel Lods, Auguste Perret, Robert Mallet-Stevens, and Pierre Jeanneret.
Art Nouveau is famous for its extravagant style, exotic nature, and historical influence. The architecture style quickly grew in popularity, and now the buildings are scattered about the world for us to enjoy. We have compiled a list of the ten must-see Nouveau buildings that encapsulate the architectural diversity that makes Art Nouveau renowned.
The 10 Nouveau Buildings You Must See In Your Lifetime
As mentioned, Art Nouveau Architecture is one of the most distinctive and attractive architectural styles. It is also known as Modern style, Jugendstil, or Neo-Classicism. It was popular in Europe during the late 19th century and early 20th century. This style influenced many other architectural styles, including Art Deco, Streamline Moderne, and Modernism. Some buildings constructed in this style are listed below:
1. Casa Mila (Barcelona, Spain)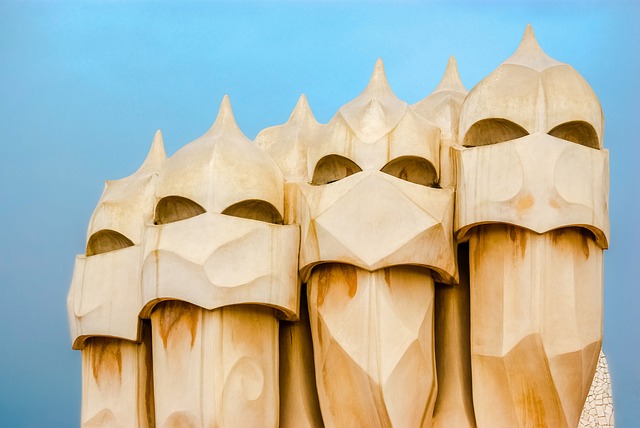 A building designed by Anton Gaudi is a must-see destination if you want to experience Nouveau architecture. The Art Deco style of this building revolutionized many aspects of Spanish and Modern Architecture.
In 1939, Nazi Germany invaded much of Europe during World War II, which interrupted the development of modern buildings across the continent, but not Spain or Spain's capital city Barcelona.
Therefore, Andoni Gaudi was able to complete work on Casa Milà, leaving his name as a vector for future developments. A unique combination of architectural styles, including Art Deco and Louis XVI architecture, makes it a signature landmark.
2. Secession Building (Vienna, Austria)
Based in Vienna and is a must-visit building, finished in 1898. It is listed at UNESCO Heritage Site and has a distinctive architectural style. The iconic leaf work dome is the centerpiece of the design and adorns the structure with a golden hue.
Japanese influences are prevalent in the Secession Building's design. It has an iconic style that has survived recently thanks to its town planning design of multistoried buildings with curved facades all around the plaza area. It is one of the most well-preserved Nouveau Buildings in Vienna that remains prolific. It is listed as UNESCO Heritage Site.
3. Museum of Applied Arts (Budapest, Hungary)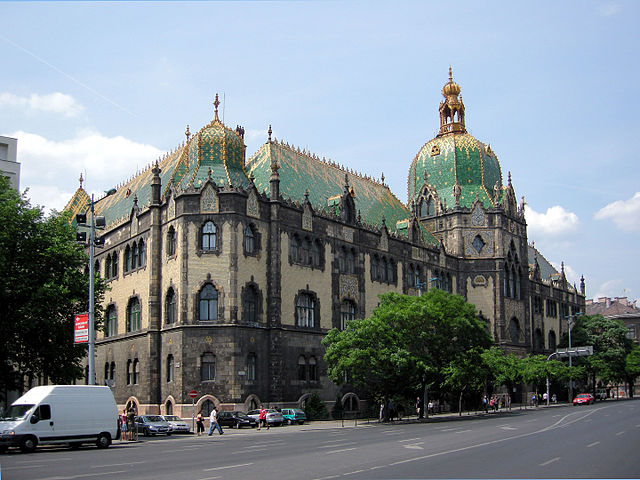 The Museum of Applied Arts is a Nouveau homage to various eastern architectural styles. The museum is the first modern design in early-modern European history. The Mogul influence in the interior is strikingly remarkable, and the museum's green roof is.
It still functions as a museum and boasts a report for attractive displays. The building was reconditioned by Hungarian architects Alföldi and Géczi. They are also famous for their work on the New University Building at Eötvös Loránd University (UI).
4. Agoudas Hakehilos Synagogue (Paris, France)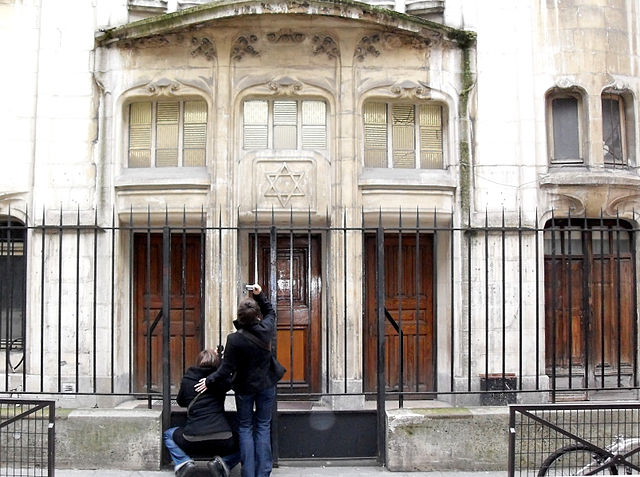 Yet another beautiful Nouveau Design in France. The synagogue has a distinct Arabic style. It is the first to be built from the ground up with grandiose design features. The design work is an impressive achievement for Architect Hector Guimard. He erected the building in the prelude to World War I.
5. Eliseyev Emporium (St. Petersberg, Russia)
This Emporium is an architectural marvel designated as UNESCO World Heritage Site. The design of the building reminds many people of Louis XIV architecture. Still, it's really just meant to be a snapshot and reflection of Art Nouveau style at its finest. Mies Van der Rohe would have admired this modern masterpiece. This was my favorite place among all places visited in Russia.
6. Casa Batllo (Barcelona, Spain)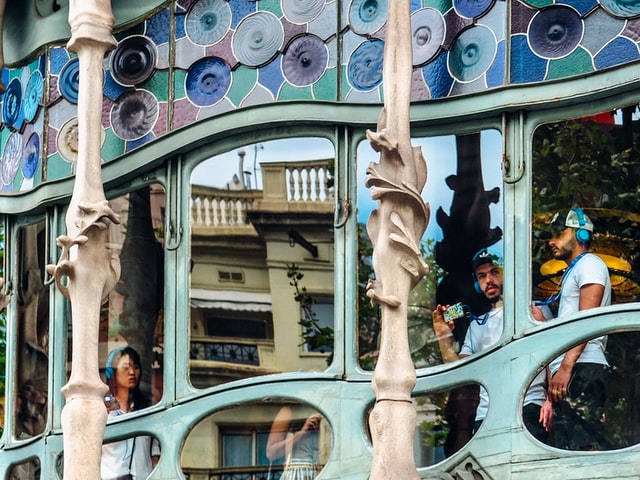 Casa Batllo is a perfect example of nouveau architecture. Finished in 1904, Casa Batllo is often referred to in Spanish as the House of Bones for the skeletal qualities of the design work. This building was listed at the UNESCO World Heritage Site in 2007 because it is innovative, new, and different from that period.
The design combines symbolism with real-life details to create an exciting style. This makes Batllo new, but not revolutionary architecturally speaking, since it only draws upon various architectural styles around the world.
7. Pelacio De Bellas Artes (Mexico City, Mexico)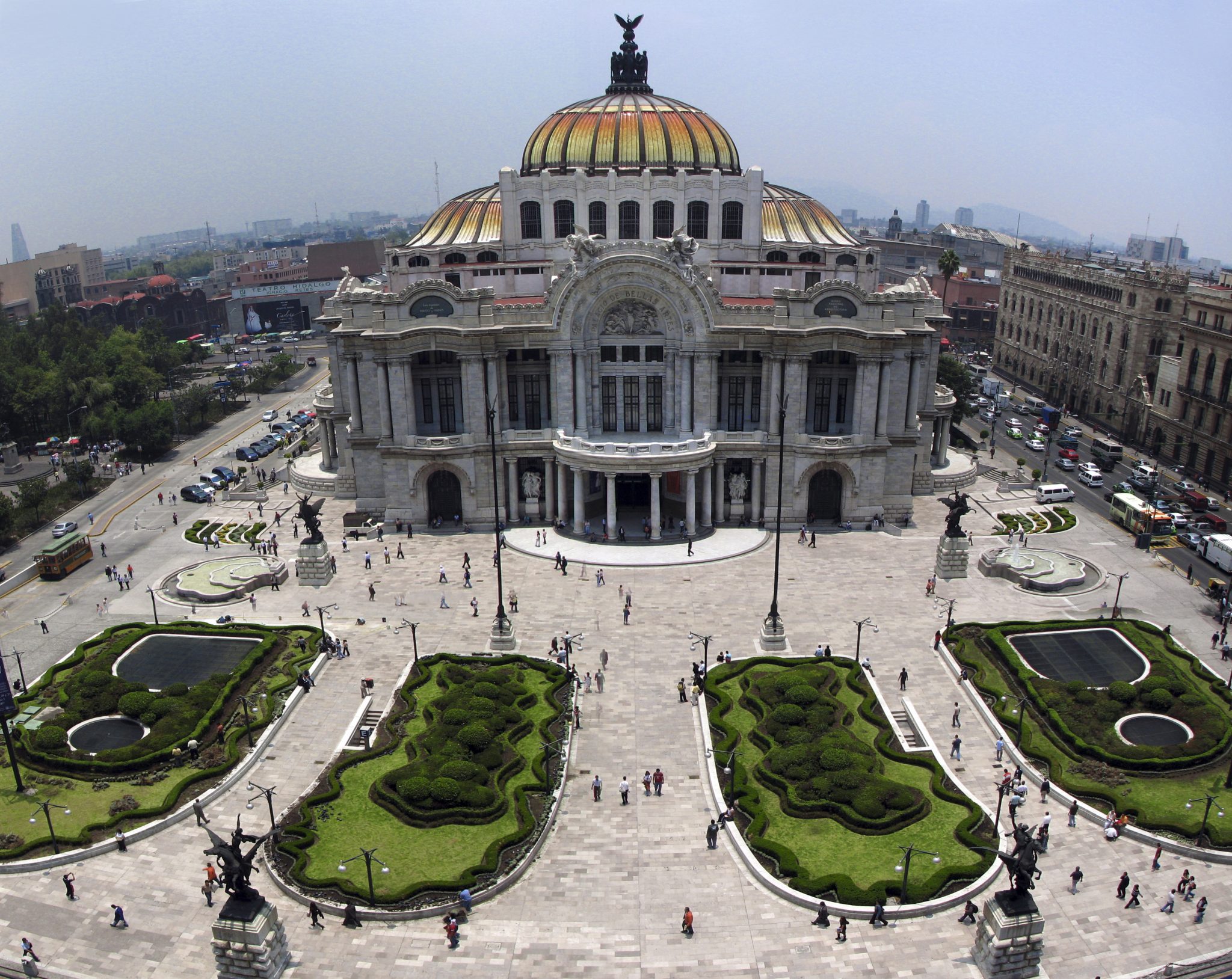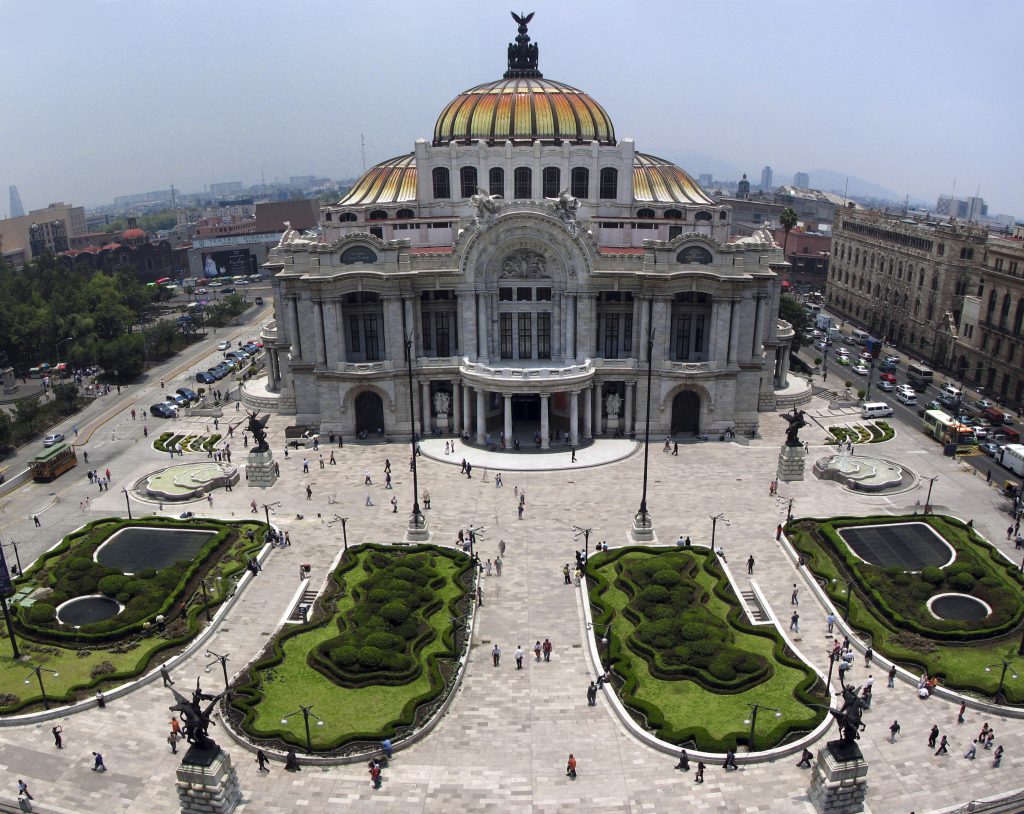 Palacio De Bellas Artes (Mexico City, Mexico) is a Nouveau masterpiece housed in the world's first cinematographic museum. The interior of this building has a fantastic contrast in architectural styles.
Indian domes rivaling Art Deco and Spanish Antiquities create a colorful canvas to experience Nouveau Architecture design inside Palacio De Bellas Artes.
With a facade of intricate design and flourish, Art Deco is the main entrance. From there, you will explore more complex architectures, including Baroque, Mediterranean style, such as the XVI century Spanish empire's architecture specificities, much to upper floor balconies.
8. The Cat House (Riga, Latvia)
The Cat House (Riga, Latvia) is a famous Art Nouveau house pioneered by architect Friedrich Scheffel. He is a Latvian who has expertise in using both traditional and modernist architectural designs and structures to create his great projects across different continents.
Famed for its medieval castle-Esque quality with a somewhat kitsch custard yellow color, the cat house is considered a masterpiece by many people of this era. It derives its name from the many cat ornaments decorating the exterior.
Several Rigan myths surround the origin of the Cat House. One such story tells the tale of a wealthy Tradesman denied entry to the House of the Great Guild. In malicious revenge, the tradesmen retaliated by erecting Cat statues with their backs facing the Guild with raised tails.
9.   The Old English Building (Brusells, Belgium)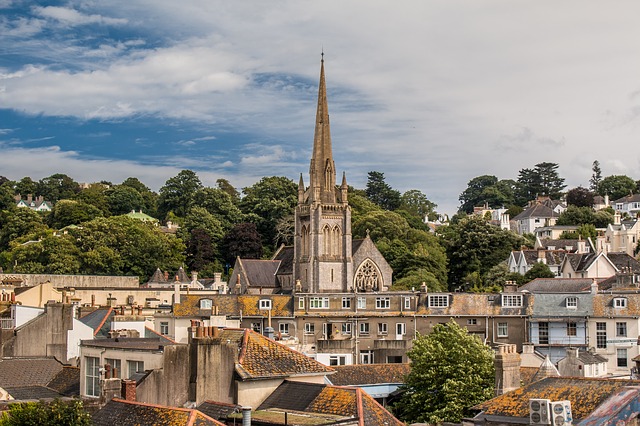 This building is a former department store founded in 1877. Architect Paul Saintenoy spearheaded the project and brought a distinct avant-grade influence to the design.
The Old English Building has taken on various restoration projects, like most older buildings, but the basic design structure remains intact. An intriguing element of the design is the glass panels in the north facade, and it still remains as so today.
Today, the Old England Building has a music museum with an array of historical curiosities and rare instruments. There is also a rooftop cafe that appeals to a wide range of people exploring Brussels.
10. Majolikahaus (Vienna, Austria)
This symmetrical building with a polygonal plan and rich decoration in C. 1896 by Otto Wagner, one of the most important masters in Austrian architecture of that era. The influence of Maiolica tiles from Italian glazed pottery gives the building its beauty.
According to Josef Hoffmann (approval), this masterpiece is conceived as "a logical sequence of parts adopting horizontal fenestration siding means', as appropriate for Scandinavian monumental building typology, "according to Josef Hoffmann (approval). The style is typically Viennese Aitchaus', with similarities visible in his other constructions like Kärntnerthor, Gustav-Adolphs's House, and the Cecilienhof.
Historic ruins of a horse depot make this building picturesque. Sited on Karlsplatz at the northwest corner, Schottentor gable abutted by baroque 'porta del Carro (carriage gate) impresses through scale row art nouveau details.
Conclusion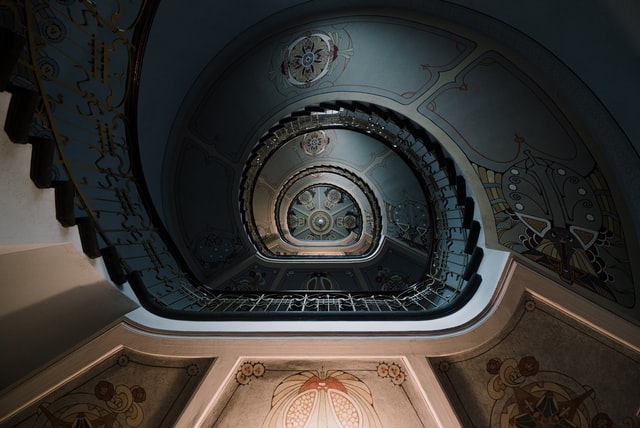 Many fantastic Nouveau Architecture buildings are worth seeing. Not all of them could even be included in this list. This list only represents the vast array of beauty in the innovative style brought to us by architectural giants. The Nouveau style got an eye on the future for modernizing Europe and the past with influences evident in Art Deco, such as ancient Egyptian and classical sources.
The ingenuity and process of Nouveau Architecture is an adventure to experience, and these are ten places that will leave you feeling fulfilled.