Aside from the fantastic beaches and outstanding coastal cuisine, other interesting attractions of Puerto Galera include a day trip to Mangyan Village. Iraya Mangyan Village is located at the foot of Mount Malasimbo in Barangay Talipanan, about 9 kilometres from the city centre.
Combination of designs from the indigenous people living in the regions and the colourful and rich influence of the Spanish conqueror. Most of their crafts are made from abundant materials in their areas. Their designs derive from their surroundings and represent their community.
As the last frontier of the country. It covers an area of about 400 km2 on the northern tip of the island of Palawan. It is famous for its white sandy beaches, turquoise water, coral reefs, and magnificent limestone rock formations.
El Nido is undoubtedly one of the most popular resorts in the Philippines. Palawan religious activities, while some have utilitarian functions and even for them a big industry. Until now, skills in weaving, pottery, and carving have been an essential part of their community. These have been passed down from generation to generation. Even with the influence of modern technology, there are still visible traces of their indigenous traditions and designs in their arts and crafts today
Mimaropa art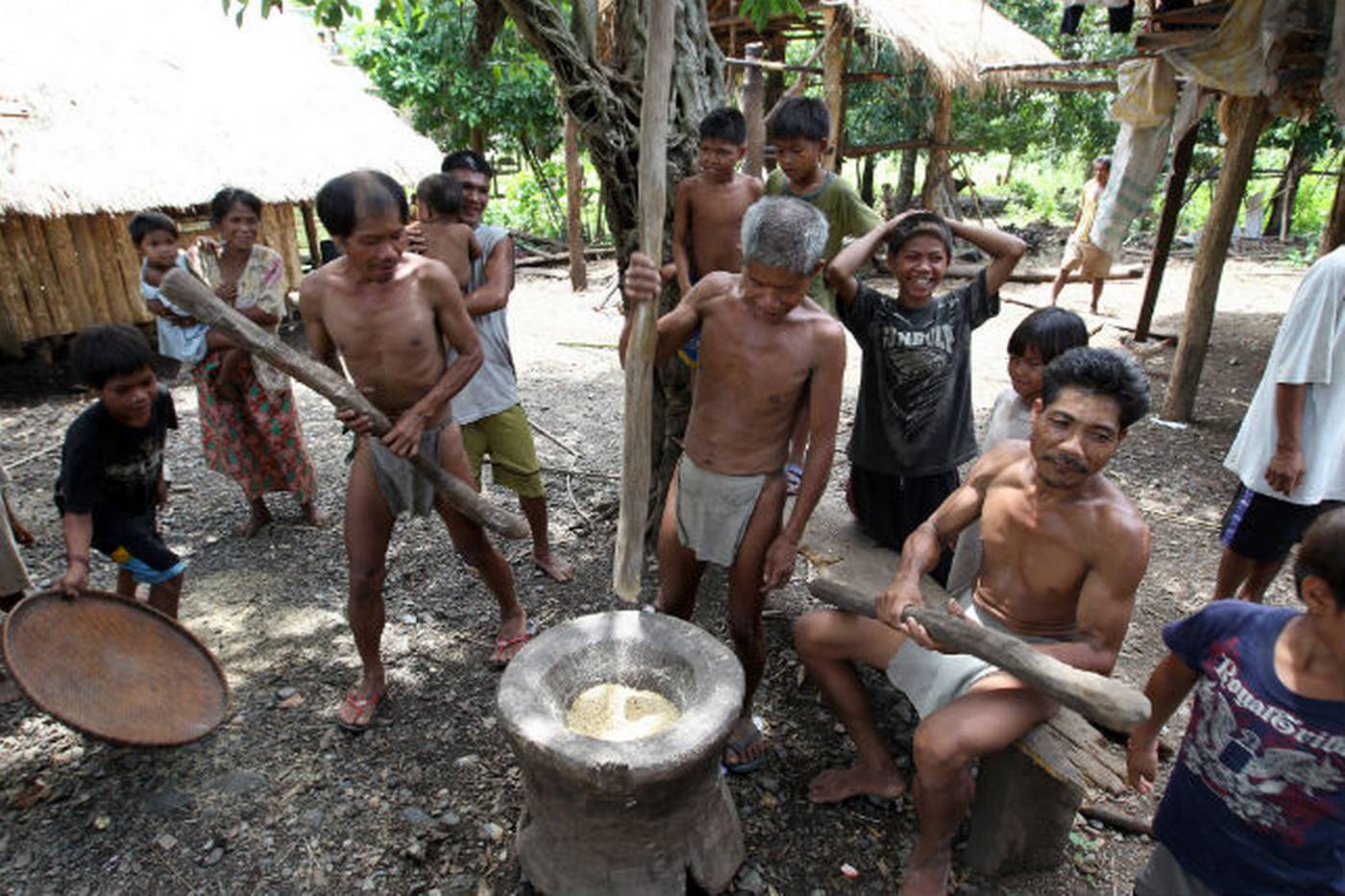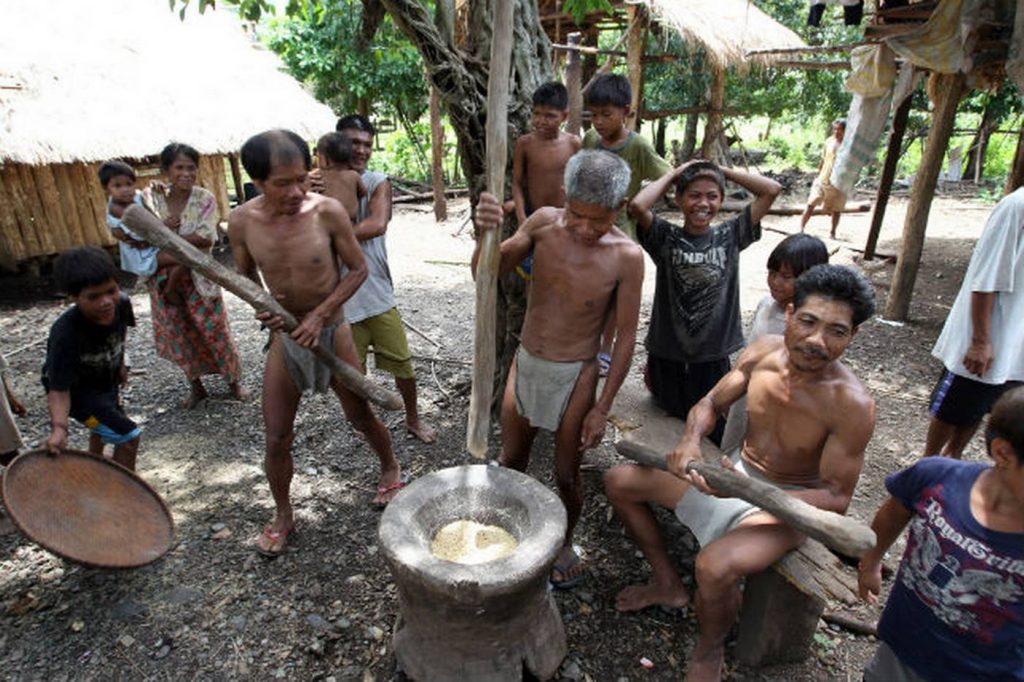 Mangyans are the indigenous people of Mindoro, the largest island in the country. Here we can see various art shows presented at festivals such as Malasimbo. The Mangyans celebrate the festival as a way to maintain cultural sustainability. Moreover, it also aims to preserve the indigenous culture of Mangyan heritage. Examples of Mimaropa Arts and Crafts (Visayas and Mimaropa arts) Mangyans also have various crafts still created today.
There are Mangyan bracelets, baskets, pots, and more. Other examples of arts and crafts found in Mimaropa are Nito plates from the Iraya tribe. Mangyan basket weaver. Iraya Mangyan weavers at work. Mangyan handicrafts exhibition centre. Mangyan Handicrafts. Woven Decorative Jars. Mangyan Traditional Home.
In addition, ceramics and pottery can also be found in Marinduque, another island in Mimapora. Meanwhile, we can find a vast collection of marble works in Romblon. Moreover, people referred to Romblon as the Marble Country of the Philippines. On the other hand, Palawan is famous for its weaving practices. Therefore, you can find fabrics with ethnic patterns.
The Philippines is a country with a rich artistic and cultural tradition from pre-colonial times to the present. Their art processes by synthesizing and applying prior knowledge and skills. The distinctive features of MIMAROPA and Visayan Islands art show the relationship of art elements and techniques among the culturally diverse communities in the country.
Marinduque (Tagalog pronunciation: [maɾinˈduke]) is an island province in the Philippines located in the Southwestern Tagalog or Mimaropa Region, formerly Region IV-B. Its capital is the municipality of Boac. Moriones is a Lenten festival held annually during Holy Week in Marinduque Island, Philippines. The "Moriones" are men and women wearing costumes and masks that mimic the outfits of biblical imperial and Roman royal soldiers, as interpreted by the locals. The Moriones tradition has inspired the creation of other festivals in the Philippines, where cultural practices are transformed into street festivals.
What defines the arts and crafts of Mimaropa?
Marinduque, Romblon and Palawan (MIMAROPA). MIMAROPA arts and crafts are a combination of the designs of the indigenous people living in these regions and the colourful and rich influence of the Spanish conqueror.
The Cagayan Valley is rich in folk arts and crafts. Popular folk arts include headdresses worn by girls called value. The Gaddang people of Nueva Vizcaya are very good at their textiles and crafts. Gaddang weavers are known for their backward, a belt used by mothers after childbirth.
Mimaropa arts and crafts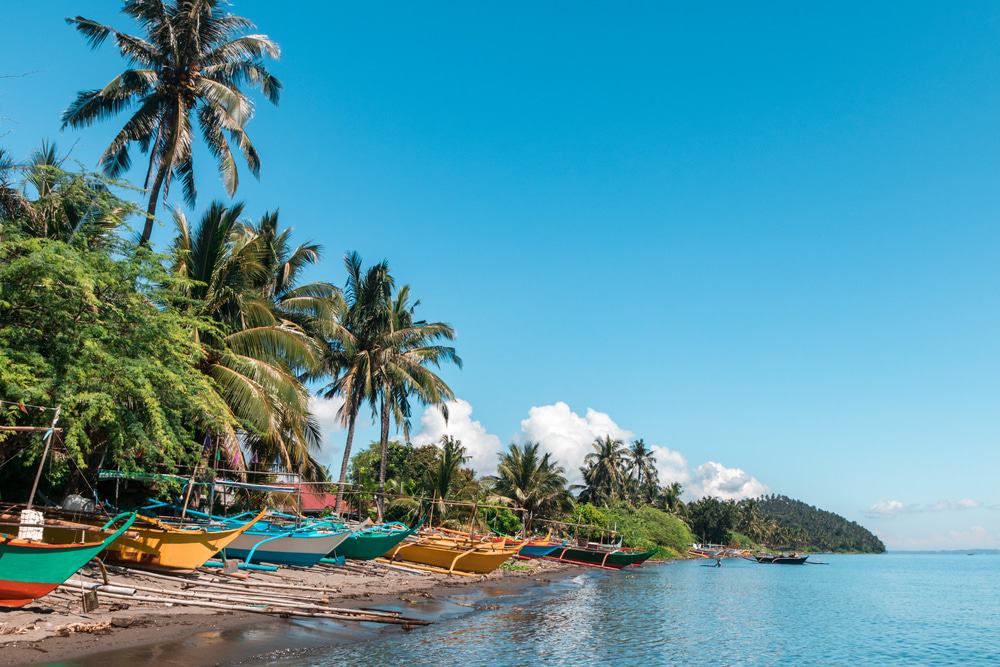 Mindoro is home to seven indigenous groups. Collectively, they call themselves the Mangyans. These groups differ based on their language, customs, and ways of life. The groups living in the southern part of Mindoro are called Hanunuo-Mangyan, which means: "real/true/authentic" Mangyan, while another group is called Iraya-Mangyan.
The art of Mangyans shows their rich, artistic heritage. One of their art forms is ambahan, a rhythmic, poetic expression with a meter of seven syllables. This is presented through recitation and singing without a specific musical pitch or accompaniment. The purpose is to symbolically express a situation or particular characteristics by reciting the poem.
This variation is urukay, which uses eight syllables instead of seven. It is often written on bamboo tubes or slats. The Iraya-Mangyans of Mindoro like to make baskets with intricate designs and patterns of people, animals, trees, and other objects. This is made of dried nito grass and forest vines, meticulously and patiently woven to create these unique baskets.
What are the crafts of Mimaropa?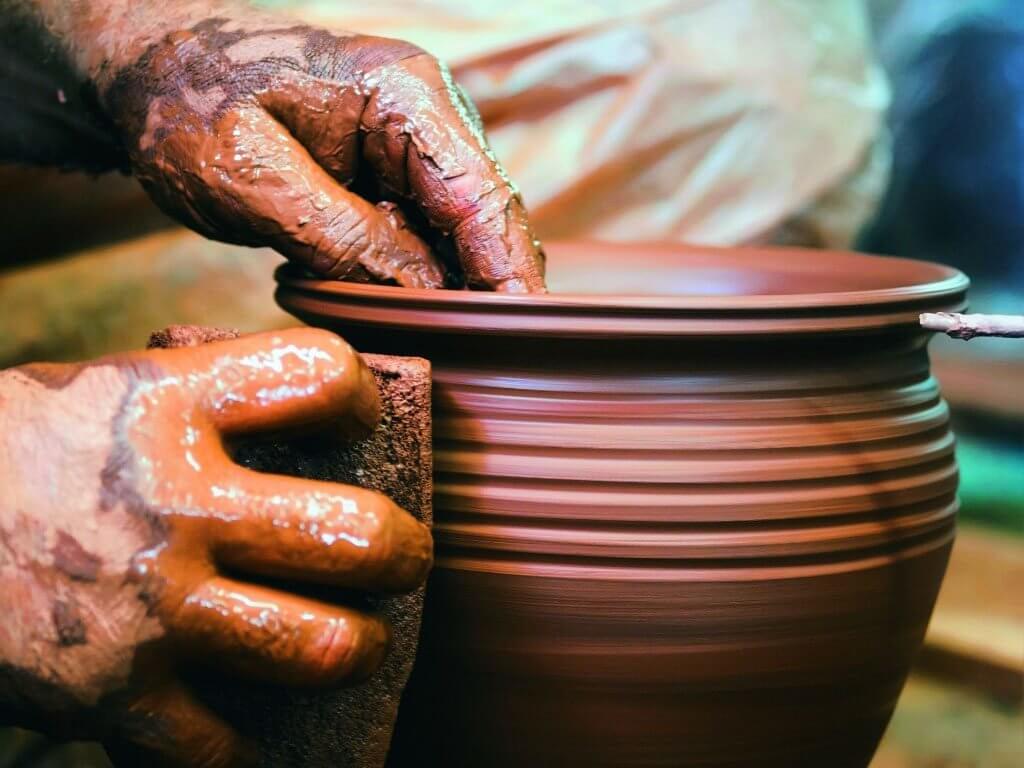 The arts and crafts of MIMAROPA (Mindoro,)
It is known as Marble Country.
Other popular products are Rombloanons.
Moriones Festival is a festival held on St.
Palawan arts and crafts.
Materials: Rattan, Bamboo, and Palm.
Pagrarara is a big weaving mat often.
Carve a wooden Lalo pestle.
What are the three arts and crafts of Mimaropa?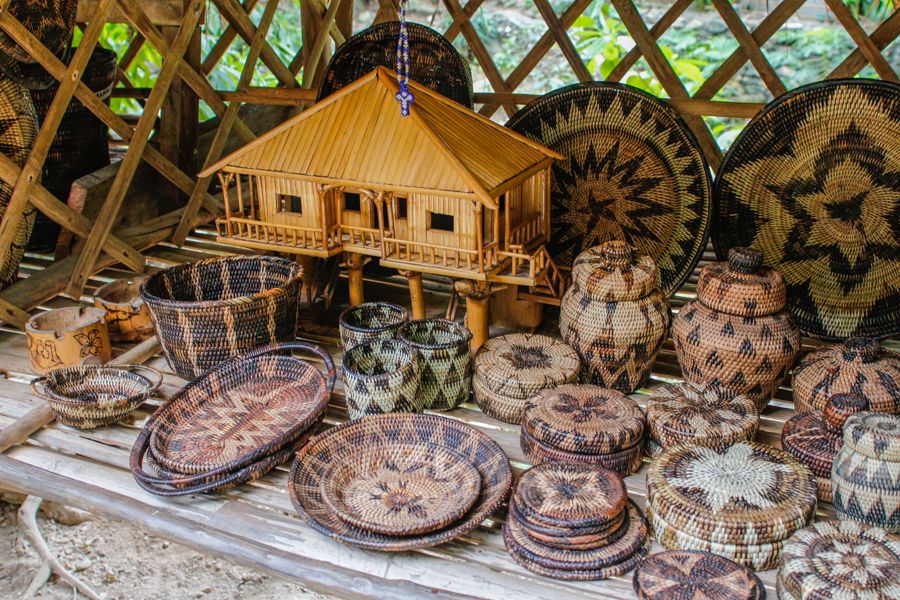 Start studying the arts and crafts of Mimaropa and the Visayas Group of Island. Mangyan Handicrafts. The arts and crafts that originate from Himachal Pradesh in India include carpets, leather goods, shawls, metalwork, woodwork, and paintings.
What province is famous for its creative and unique styles of crafts and textiles?
Known for its creative and unique styles of crafts and textiles. The GADDANG tribe lives mainly in the highlands of the southeastern provinces of Kalinga-Apayao, eastern Bontok, Nueva Viscaya, and Isabela.
What does Mimaropa mean?
MIMAROPA, also known as Region IV-B, is a region of the Philippines located in Luzon. The name is an acronym for the provinces that make up the region: Occidental Mindoro, Oriental Mindoro, Marinduque, Romblon, and Palawan.
And the word "Mangyan" is used to refer to the indigenous people of Mindoro. They consisted of several indigenous groups living in the province. While other Mangyans chose civilization, some, like the Buhid and Hanunuo, retained their native customs and traditions.
Why is it essential to make your crafts unique and valuable?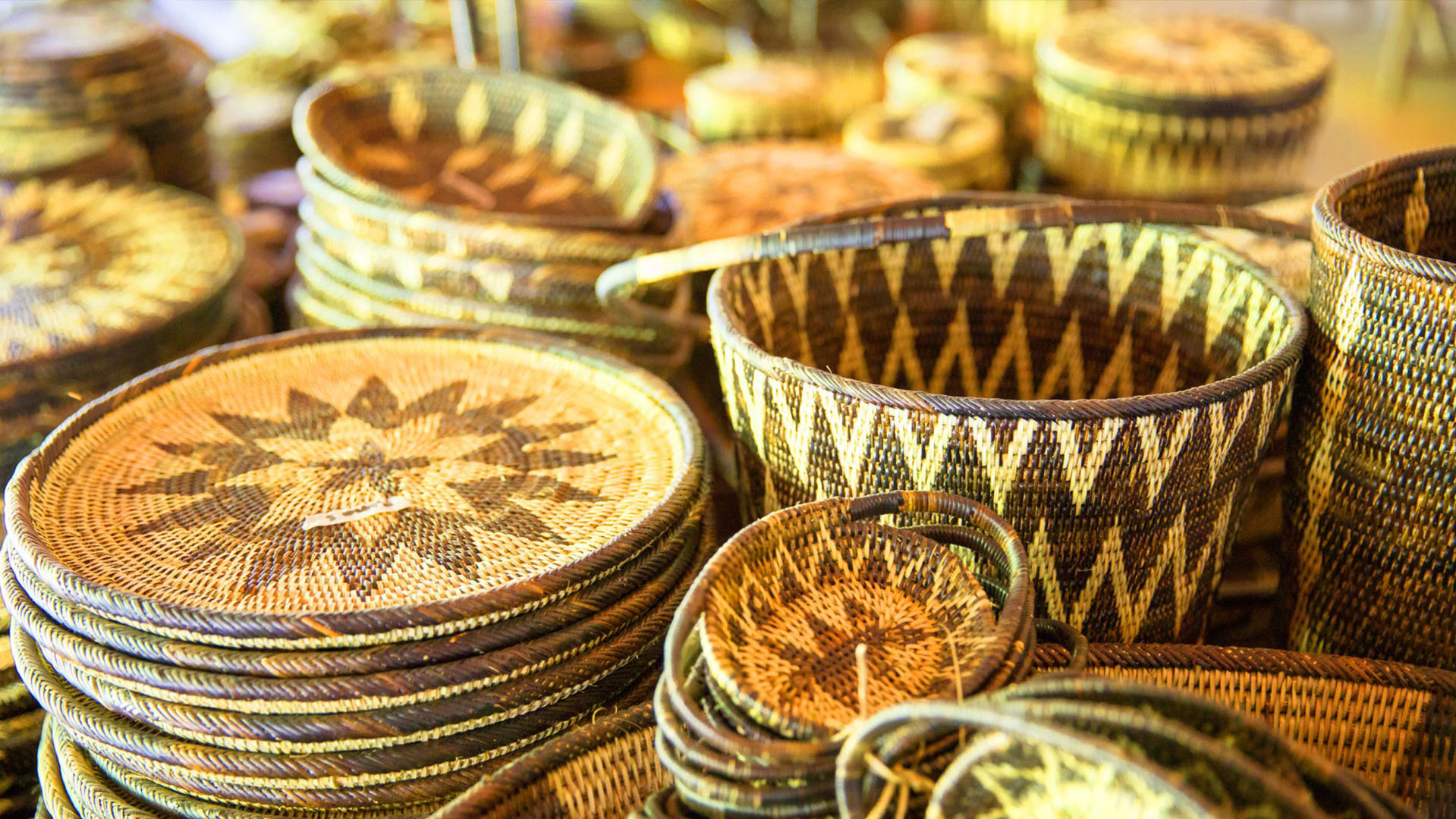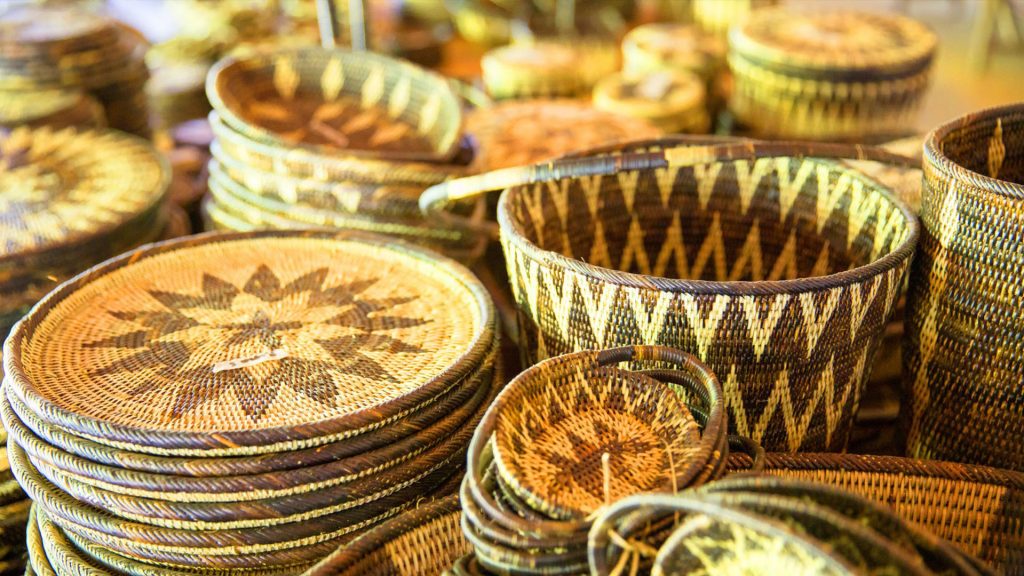 Their experiences in arts, crafts and design help them learn to critically reflect on their own and others' work. It provides children, young people, and lifelong learners with regular opportunities to think creatively and creatively and develop confidence in other subjects and life skills.
Weaving is a skill passed down for years by the people of Marinduque. Because of the abundance of buli (Buri's palm) and raffia that grows in their area, these leaves have become the primary materials in Marinduqueños' weaving. Buri's palm.
Where are arts and crafts practised in the Philippines?
Indeed, from the hinabol of the Higaonons in Bukidnon, the tingkep of Pala'wan in Palawan, and the monom of Teduray in Maguindanao, among other handwoven crafts in the Philippines, detailed designs emerge that depict mastery of skill and patience in an unhurried lifestyle. However, with modern challenges, these artisanal traditions may disappear.
Where are decorative metal crafts made in the Philippines?
Decorative metal crafts are metal-based products specifically used to beautify something else that may or may not be made of metal. They are prized in many communities in the Philippines, where probably the most sought after are those made by Maranao, specifically from Tugaya, Lanao del Sur.
What is the official cultural agency of the Philippines?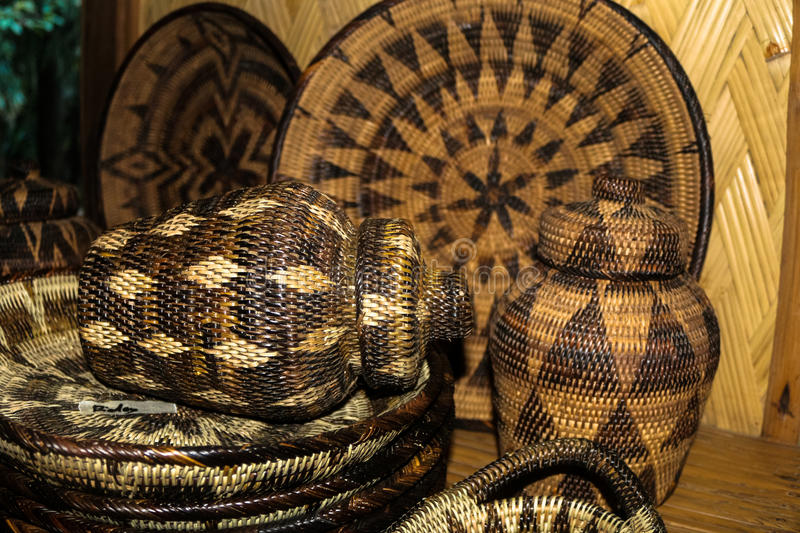 The National Commission on Culture and the Arts, the official cultural agency of the Philippine government, has divided Philippine art into traditional and non-traditional. Each category is divided into different arts, which have subcategories.
Where is the Baguio city of crafts and folk art?
The launching of the Creative City Baguio logo was held at Malcolm Square (formerly People's Park), which also showcased some of the local crafts and folk arts of the Cordillera region. Exhibitors of local handicrafts showed that they are innovating their products.
Oriental mindoro
One organization in Oriental Mindoro has incorporated the words "culture and art": Bongabon Municipal Council for Tourism, Culture, and Arts. Among its projects are:
The planting of ornamental plants along the Strong Republic National Highway in the city.
The organization of the Lantern Festival in December.
Proposed floating restaurants on the Sucol River.
This is not to say that matters related to the promotion of culture and arts are neglected in other areas of the province. On the contrary, Oriental Mindoro comprises 14 municipalities and one city. In recent years, all these places have created festivals to showcase their culture and arts. Such celebrations, of course, encourage creativity - cultural and artistic programs. Some of them are "Mahalta", "Bansudani", "Sulyog", "Bahaghari", "Biniray" and "Sanduguan".
Mimaropa people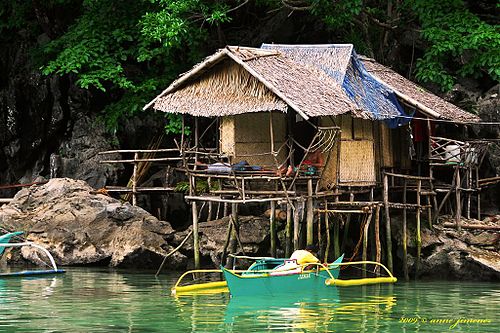 The Tagbanwa people are one of the oldest ethnic groups in the Philippines, found mainly in central and northern Palawan. Studies have shown that the Tagbanwa are probably descendants of the Tabon people, making them one of the original inhabitants of the Philippines.The Tagbanua tribe of Palawan.
It is a type of traditional Palawan basket made by the Palaw'an tribe. It is one of the unique heritage arts and crafts ORIGINAL to Palawan and most commonly found in the mountains in the country's south. Tingkop basket Palawan Tingkop weavers "Ambahan Ambahan" has several characteristics. First, it is a rhythmic, poetic statement with a seven-syllable meter, with rhythmic syllables at the end.
The Moriones Festival in Marinduque is a long-awaited Lenten tradition celebrated every Holy Week. "Morion" refers to masks made of wood or papier-mache, decorated with colourful shells, animal hair, tassels, and tissue paper. During the festival, people who act as Roman soldiers wear these masks along with a vest, cloak, and wooden shields when in action. Weaving is a skill that has been passed down through the years by the Marinduque people. Because of the abundance of buli (Buri's palm) and raffia that grows in their areas, these leaves become the primary materials in weaving Marinduqueños.
Romblon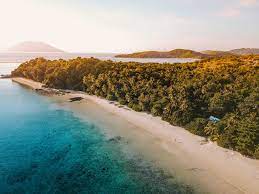 Romblon is known for its fine marble products and its beautifully woven mats and bags taken out of Romblon plants. Romblon is known for its fine marble products. Marble is worked and made into various items like small souvenir eggs and animals, chess sets, nameplates, mortar, pestle, etc. Aside from marble products, they are also noted for their excellent woodwork in the adornment of old houses and beautifully woven mats and bags. Marble products St. Joseph Church in Romblon Romblon
Palawan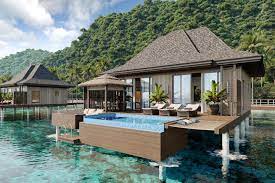 Palawan, known as the country's last frontier, is rich in culture and natural diversity. It is said that the first inhabitants of Palawan were Tagbanuas. They have a writing system that they use to communicate with each other. Like the Hanunuo and Buhid Mangyans, they used their writing system to write their history. Palawan people are skilful wood carvers, while children and women are skilled weavers. Tingkop is a cone-shaped colander basket made of blackened and natural bamboo. It shows