1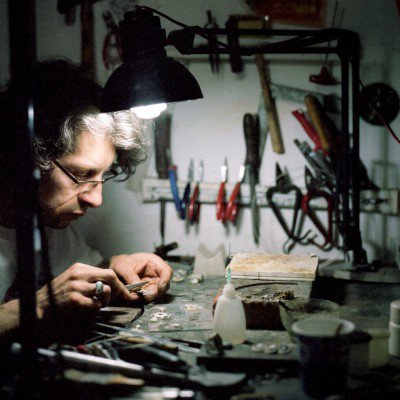 Spotting Antique Fakes and Forgeries
The Golden Rule when buying antiques, is always to ask the seller and to make sure they answer positively one way or the other. If the answer is maybe, could be or it might be an original, then think twice before you buy. Antique fakes are better now than ever and the antique collector really does need to be wary.
Continue Reading
Chinese Symbols on Antique Furniture
A glossary of Chinese Symbols and oriental marks found on antique furniture and other artifacts. Everything from the eight immortals to the Stellar triad and various traditional symbols for animals fruit and flowers with an explanation of why they would be used
Continue Reading
Collecting Custard Glass. Popular Collectible Glassware
Custard Glass is one of the earliest known colours of glass, it's been around a long time and remains very popular among glass collectors. In the US it got its colour form the addition of uranium salts but the amounts are extremely small. Sowerby Glass and Northwood Glass produced custard glass in large quantities but only small quantities of the genuine article survive today. Adding the occasional rare piece to your glass collection would be wise, just make sure you know what to look for ...
Continue Reading
Antiques Roadshow (2)
Your Antiques RoadShow ... Page (2) More antiques and collectibles submitted by antique collectors seeking information or help with antique attributions. Including Georgian glass, Capodimonte porcelain, Wedgwood candlesticks and native American pottery. All sitting comfortably alongside an antique owl jug, blue & white figurines and Chinese vases. The headings and descriptions in the antiques roadshow are those of the owner, and they may be right or they might be ...
Continue Reading
Tips on Repair & Caring for Antique Furniture
Tips on the Repair & Care of Antique Furniture and Furnishings. It's rare for antique furniture to be kept solely for display purposes, so certain precautions are necessary in caring for antique furniture if it is to withstand years of daily wear and tear. Treat your antique furniture with due respect for the original use it was designed for. The surface of an old desk, for instance, was not designed to withstand the pressure of a ball point pen. Tilting or leaning back on a chair, ...
Continue Reading
Dating Antique Silver Hallmarks
Antique Silver Hallmarks and how to indentify where your silver comes from. Antique silver hallmarks have been used to control the quality of goods made of silver since the 14th century and the organisation that regulates the craft, Goldsmiths Hall, gave the world the term hallmark. Every item made of silver must be sent to an Assay Office for testing. This is to ensure it is of the required sterling silver standard and, provided it conforms to a standard, a series of symbols are stamped ...
Continue Reading