Austria thrives with some of the most significant art nouveau one might have ever seen. The art nouveau movement sky-rocketed in the 20th century as more and more development paved through in architecture during the time. Popular architects, such as Otto Wagner and Adolf Loos created head-turning details for architecture.
The capital city, Vienna, comprises a variety of exquisite designs and ornamentations that will keep you looking for a long while. There are multiple locations across the city that you'll enjoy. A tour is only fit for you to visit these locations and enjoy the masterpieces through first-hand experience.
Here, you'll find a brief understanding about art nouveau and what characteristics is entails, along with some of the best art nouveau in Austria.
What is an Art Nouveau?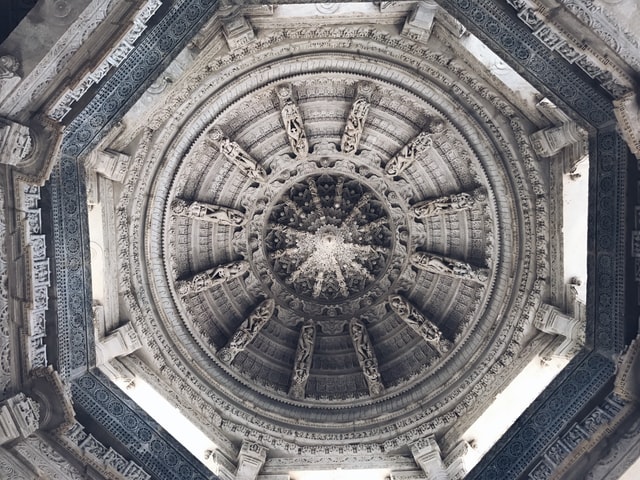 Art nouveau refers to a specific type of art style that raged during 1890 till 1910. It's essentially an international form of art that has multiple names, depending on the region you're referring to. For instance, in Austria, you'll find it being called art nouveau, whereas in German such structures and designs are called Jugendstil.
Many times, you'll also find this style referred to as the Modern Style due to its designs. The roots of art nouveau stem from England, when the Arts and Craft Movement began in the 19th century. The style was focused on creating a more modern and unique look to the old historical designs that had been surging. While the movement raged till the first world war, much of the architecture still stands around the world.
Characteristics of an Art Nouveau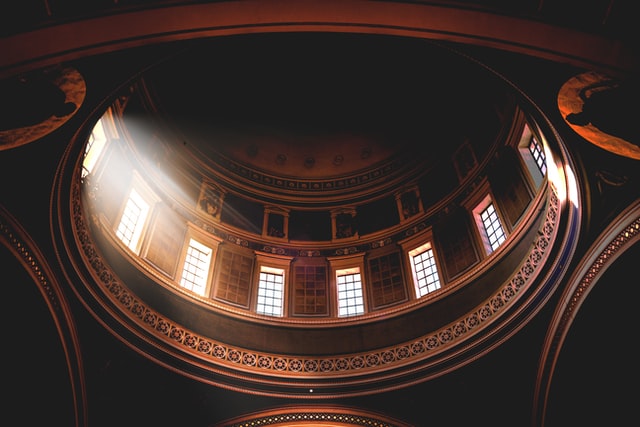 When talking about art nouveau, there are specific characteristics that make it stand out. Let's have a look at how you can tell them apart:
Most of the art and architecture that inspired the movement uses very natural objects. For instance, there's an emphasis of organic shapes, curving lines, arches, and sensual ornamentations.
Large motifs are another common way to figure out whether a piece of architecture is an art nouveau. Vines, leaves, flowers, and animals are quite a frequent view when you're looking at art nouveau.
Considering the decorative elements of the art nouveau designs, you'll find mosaic work, stained glass, and wrought iron to be highly common placements. These are present in abundance in art nouveau.
Austria is one of the best places where you can find the presence of art nouveau. With multiple locations filled with architecture belonging to the movement, you'll be left in a daze with the intricacies.  
Top Art Nouveau in Austria
Let's have a look at some of the best art nouveau that you'll find in Austria. There are multiple must-visit locations to give you the ultimate experience, so it's best not to skip out on these. Create a schedule and plan out an art nouveau tour for yourself and add all of the following.
Anker Clock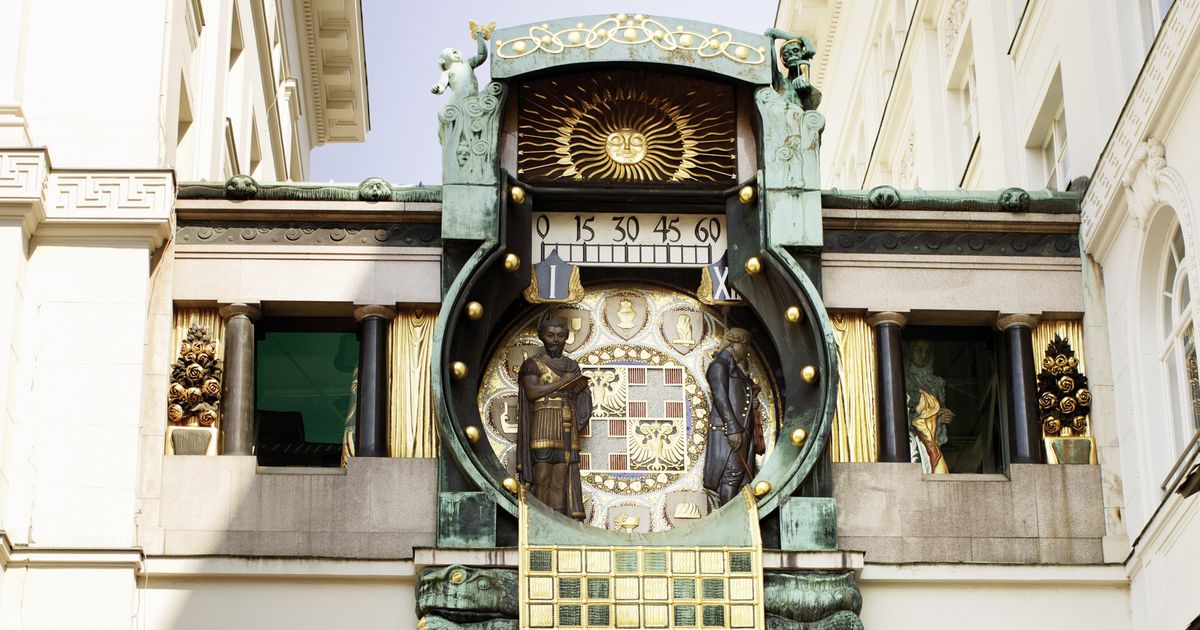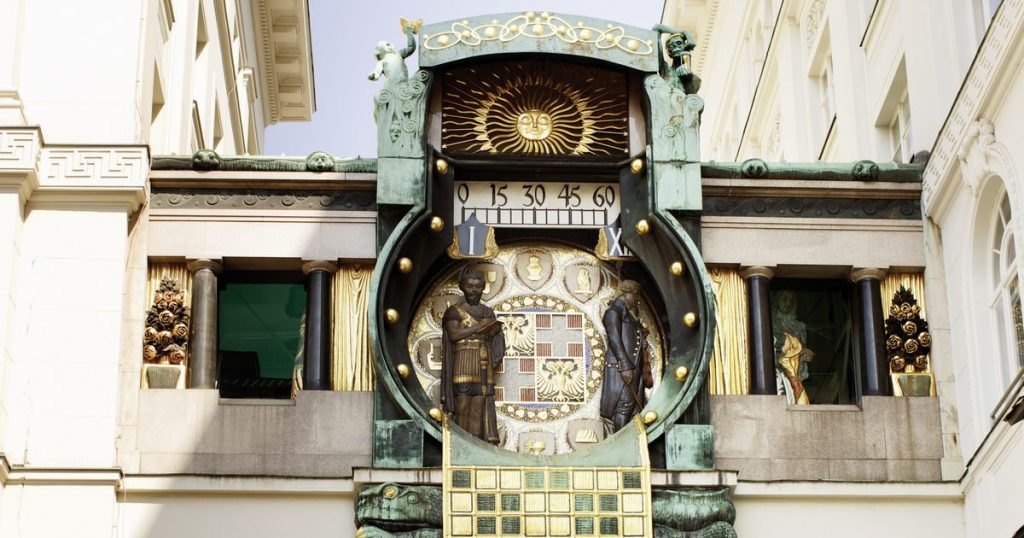 If you're looking to start your tour, then visiting the Anker Clock is the ideal place to do. The clock was essentially created by the extremely talented Art Nouveau artist, Franz Matsch in 1914. It's located in the middle of a bridge that connects the Hoher Markt 10-11 and Hoher Markt 12.
When it comes to the design and intricacies of the clock, you're sure to be left amazed with the details. While normal clocks take on a round shape, this one is horizontal. This alone is going to leave you mesmerized.
But what makes this clock special? Well, you should reach the location before noon so that you can see its magic. At 12 noon, every day, the clock starts its mystical actions. There are 12 colorful historical characters present on the clock. As soon as it hits 12, these characters move across the clock's screen while a contemporary tune plays in the background.
The clock also has historical importance as the characters present on the screen have had a major influence on the country. For instance, the Roman Emperor Marcus Aurelius is a prominent figure on the clock screen. Along with this, there are multiple other characters that have held an impertinent role in Austria's history.
Secession Building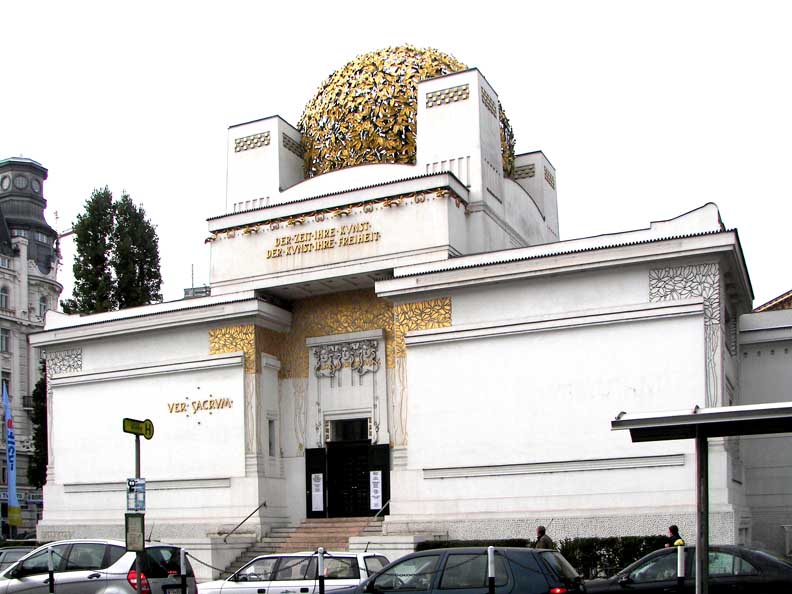 Next on the list is the Secession Building. This one is the most prominent architecture that people from far and wide come to see. So, it's crucial for you to visit if you're searching for Art Nouveau in Austria. This is also called the Wien Sezession and it was built in 1897 by one of the world renowned painters, Gustav Klimt.
Moving forward in 1988, Josef Maria Olbrich built the Secession building, and its unique details have left many astound. The entire building is laden with white walls and it is complemented with a beautiful contrasting gold coupole.
The building is also filled with a myriad of beautiful reliefs and ornaments, something you've probably never seen before. Take in the details that this building has to offer you and pay tribute to the master who created this beauty once you're done. It's surely one of the most breathtaking locations for you to visit and have a great time at.
Otto Wagner Buildings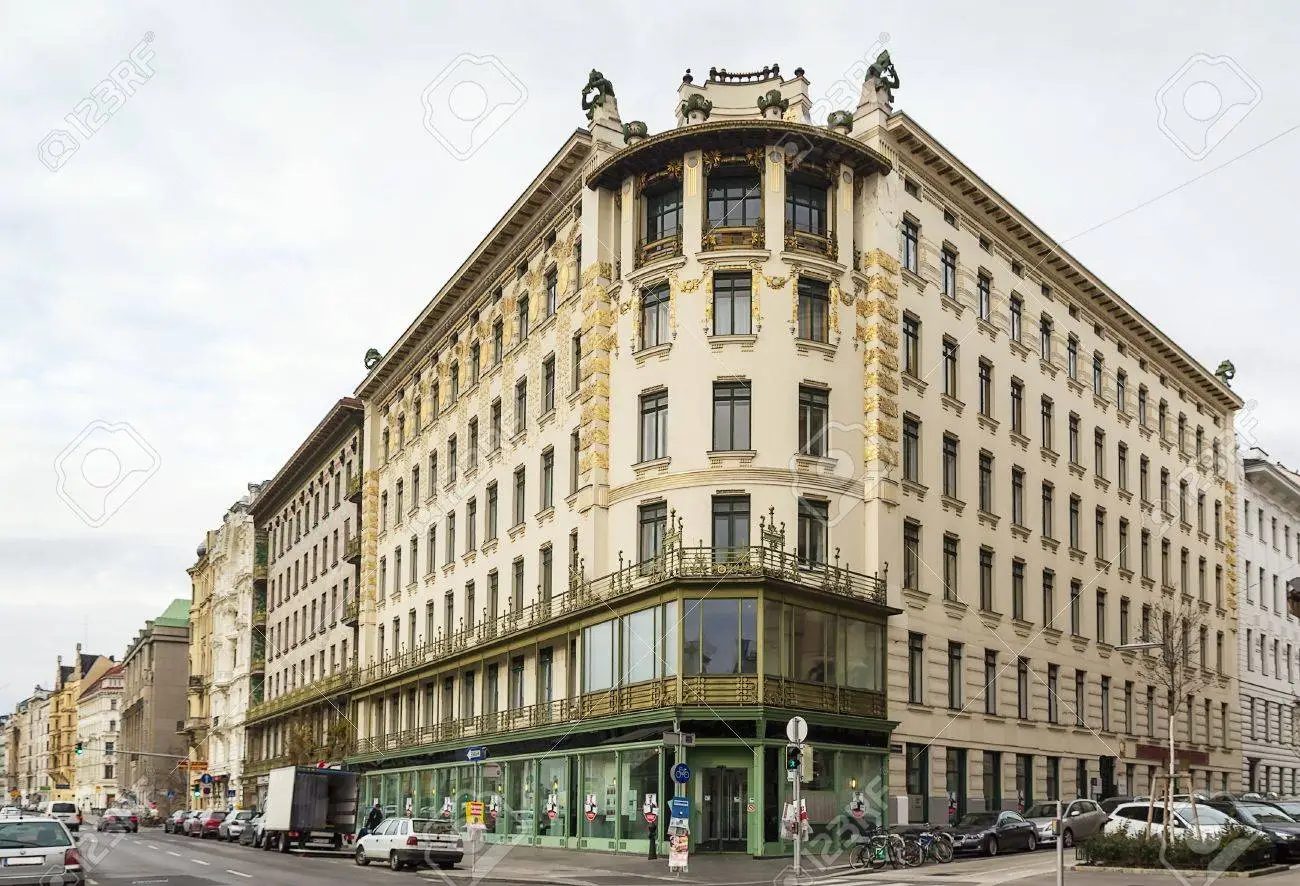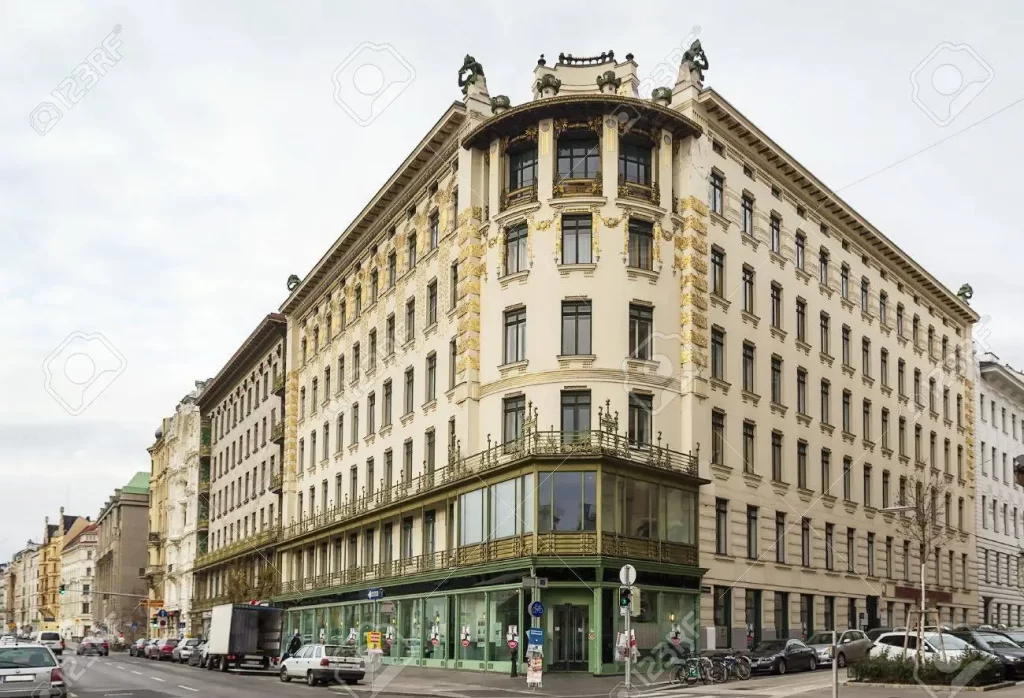 If you're looking to maximize your experience, then you must head on down to the Otto Wagner Buildings. The architecture of these buildings are surely one of a kind and they'll leave you in awe.
The Otto Wagner buildings are located close to the Naschmarkt, which is a location surrounded by exceptional Art Nouveau. Walk down a little further from there, and you'll end up at the Otto Wagner buildings that are unique in their own ways.
The beautiful details surround the walls and the pillars that you get to see on the building are surely one of a kind. These buildings were designed by the infamous architect by the end of the 19th century, and they stand tall, looking as marvelous as every till now.
Artaria House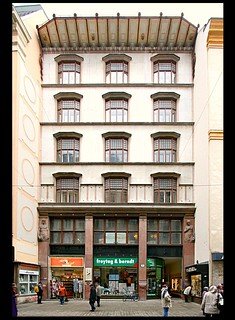 The Artaria House is not as popular as other locations, mostly because of many are unaware of its presence. This one is the creation of the infamous architect, Max Fabiani, and is located in Vienna around the corner of the Kohlmarkt.
As soon as you look at it, you'll feel an instant uniqueness to it. The Artaria House brings about a distinctive look for itself, with its dark window frames and white murals. There's so much character that this building gives off, any onlooker is surely going to stop and look twice at this building.
The look accentuates even more with the help of the gold painted panels and the decorative roof. It is a completely different and unique looking building filled with intricate details that you won't be able to miss.
Pharmacy Zum Weissen Engel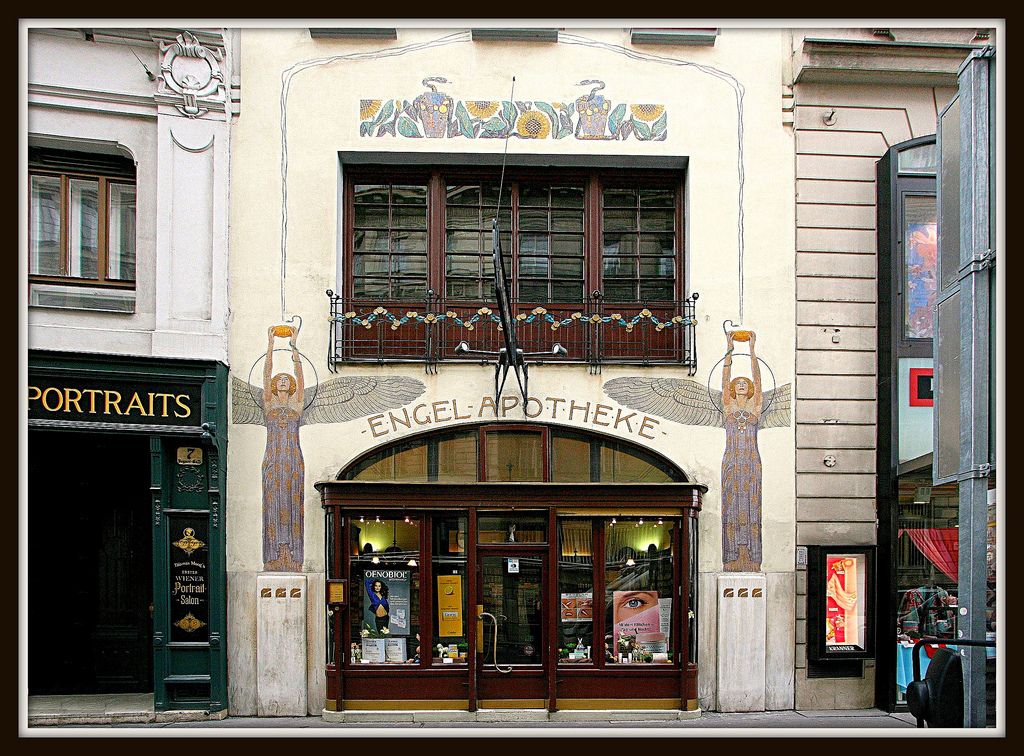 There is a plethora of Art Nouveau in Austria, especially in Vienna. From building to pharmacies, you'll find plenty that match the art style. One such pharmacy that you shouldn't miss on your visit is the Zum Weissen Engel Pharmacy.
The location is in the heart of the city, so you won't need to go out of your way to get here. How do you tell when you're at the spot? You'll get to see two life-size mosaic angels on the walls of the pharmacy's front. Each mosaic angel is placed on the sides of the entrance, and you won't miss it.
When we talk about the parlour itself, it consists of multiple glass jars that are placed in wooden shelves. Along with this, a flower shaped chandelier illuminates the inside of the location. It's a sight that you don't want to miss as all the decorative items take you to a completely different era.
Wien River Promenade and Stadtpark Station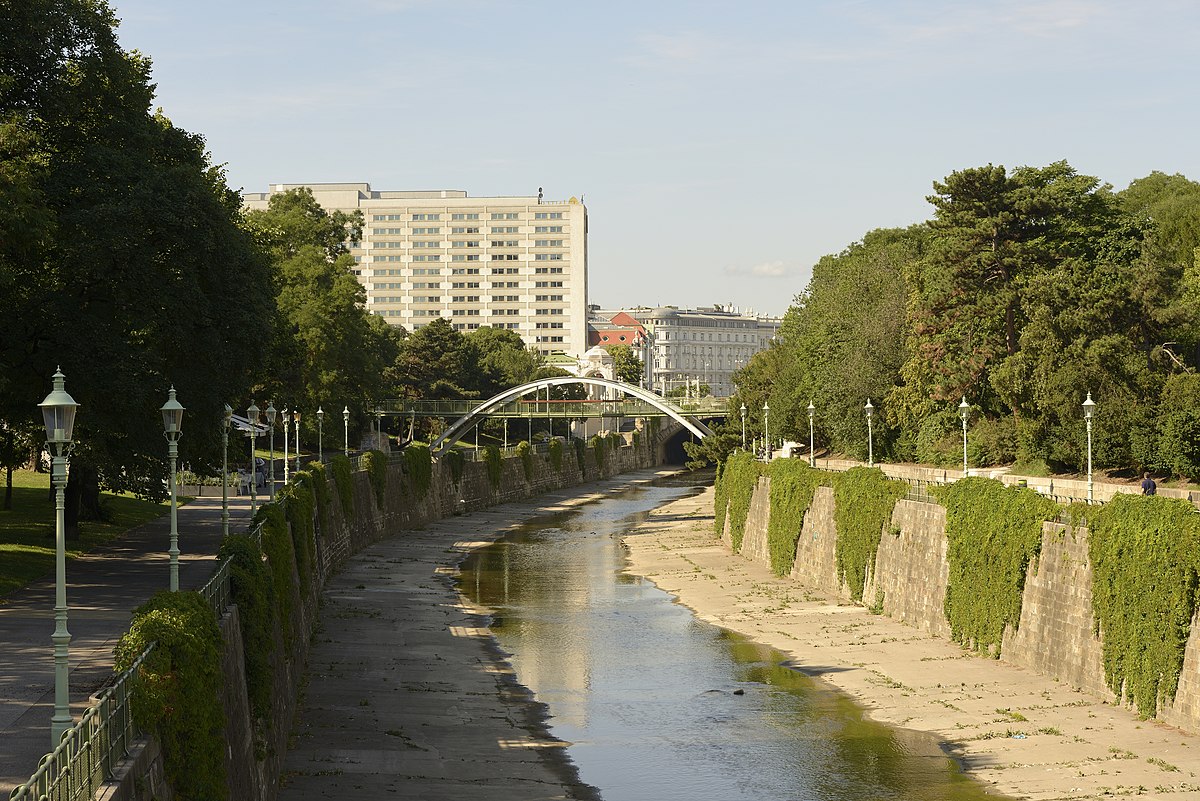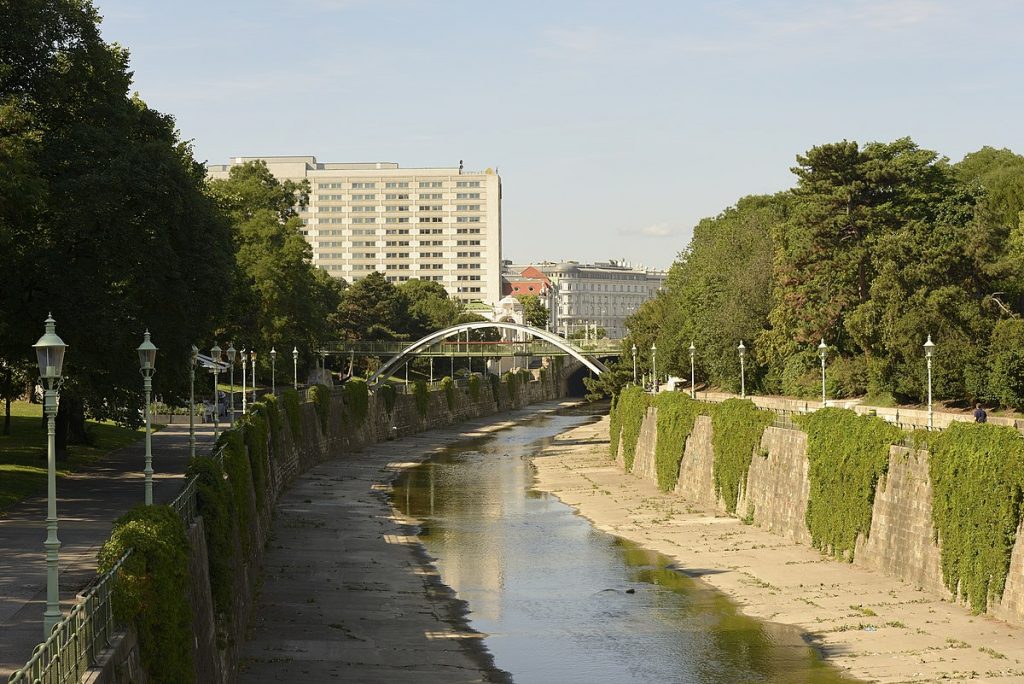 There's a hidden gem close to the metro line in Vienna. The Wien river promenade is perhaps one of the most distinct and beautiful locations for you to visit. Right behind the Stadtpark station, you'll find an Art Nouveau that brings about one of the most unique designs for you to view.
The location features a beautiful portal that exhibits large blue themed vases. It's the perfect place to go on a walk and it'll surely be one of a kind experience. The architect of this portal, Friedrich Ohmann, is known to create beautiful architecture, including park's bridges in multiple locations.
The portal gives way to a beautiful pathway, and you can continue your walk and head on to another Art Nouveau, the Karlsplatz. There's so much that you can enjoy when you're at such a central location.
There are multiple other locations for you to visit when it comes to finding Art Nouveau in Austria. For instance, don't forget the Karlsplatz or the Austrian Savings Bank to get another hit of some of the most exquisite architecture present in the country.
All in all, Austria is filled with a multitude of locations and sites where you get to experience the Art Nouveau era. All of these locations continue to stand tall and prove to be a part of the country's longstanding culture when it comes to art and architecture.