Collectible Anchor Hocking Fire King Glass
Philbe and Jadeite designs are the most collectible forms of Anchor Hocking Fire King Glass. It was manufactured from the early 1940's to the 1970's by the Anchor Hocking company, and this affordable collectible glassware can be found at thrift shops, flea markets, and yard sales for very reasonable prices. Marks on pieces may read Fire-King in block letters or in script, or may include an anchor logo. But watch out for modern forgeries...
Continue Reading
1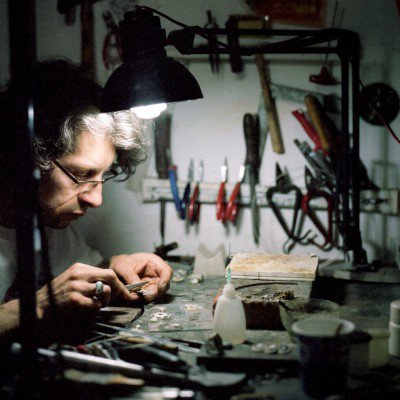 Spotting Antique Fakes and Forgeries
The Golden Rule when buying antiques, is always to ask the seller and to make sure they answer positively one way or the other. If the answer is maybe, could be or it might be an original, then think twice before you buy. Antique fakes are better now than ever and the antique collector really does need to be wary.
Continue Reading
Antique Lamps and Oil Lamps
Beautiful Antique Lamps & Oil Lamps will Compliment Your Modern Design There is nothing quite like a genuine antique oil lamp or a beautiful antique desk lamp to add that feeling of opulence and comfort to your favourite room. The style of antique lamps varies and here you will discover fine examples of Arts and Crafts, Art Nouveau and Victorian gothic lamps. As well as styles there are different types, including beautiful cranberry glass oil lamps, sophisticated desk lamps and even the ...
Continue Reading
Vintage & Collectable Pressed Glass
Pressed glass has been dismissed by serious collectors and the wealthier elements of the population throughout the years, simply because it was aimed at the mass market. But like most things that appeal to the majority of the population, pressed glass has moved up in the World and is now fashionable enough among the more well to do, that glass collectors are sitting up and taking notice.
Continue Reading
Collecting Custard Glass. Popular Collectible Glassware
Custard Glass is one of the earliest known colours of glass, it's been around a long time and remains very popular among glass collectors. In the US it got its colour form the addition of uranium salts but the amounts are extremely small. Sowerby Glass and Northwood Glass produced custard glass in large quantities but only small quantities of the genuine article survive today. Adding the occasional rare piece to your glass collection would be wise, just make sure you know what to look for ...
Continue Reading
Antiques Roadshow (2)
Your Antiques RoadShow ... Page (2) More antiques and collectibles submitted by antique collectors seeking information or help with antique attributions. Including Georgian glass, Capodimonte porcelain, Wedgwood candlesticks and native American pottery. All sitting comfortably alongside an antique owl jug, blue & white figurines and Chinese vases. The headings and descriptions in the antiques roadshow are those of the owner, and they may be right or they might be ...
Continue Reading