In recent years mid-century modern design and style have grown immensely popular. With growing social media pages and influencers jumping on the trend for mid-century modern styles, it is gained a lot of traction.
And with the holiday season among us, it is a great time to look into some great mid-century modern gift ideas. Whether its for a friend that loves the chic vintage aesthetic, for relative that's into the retro vibe or just as a little gift to yourself, you an find the perfect mid-century modern holiday gift.
Mid-Century Modern Popularity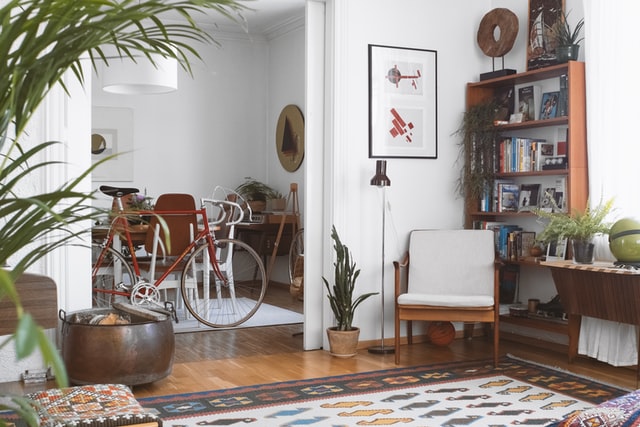 In the world of design and style today we can see many replicas and recreations of mid-century modern furniture and graphic design. This spans across many different fields such as architecture, interior design, graphic design and more.
The demand for replicas of mid-century modern designs is quite high and authentic pieces are extremely popular as well as valuable. Not only are people fans of the furniture and designs that comprise of the mid-century modern era, but they are also in fact collectors of furniture and products from that period of time and design.
So, if you know anyone or you, yourself are a fan of mid-century modern design and style then this article will help you find the perfect gifts for this holiday season. But first let's take a look at what exactly mid-century modern style is.
What Is Mid-Century Modern Style?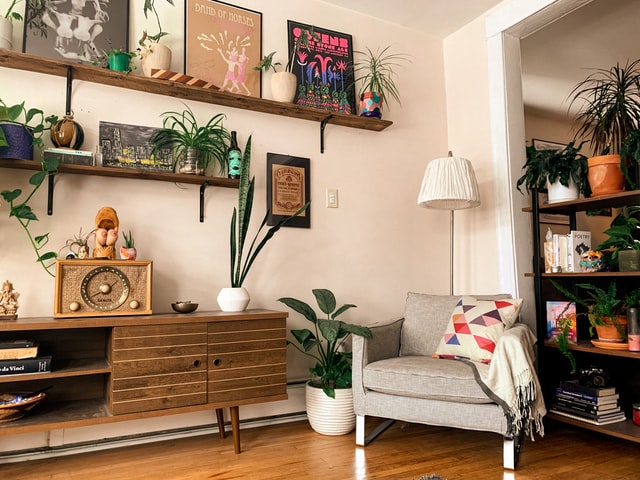 Mid-century modern (MCM) actually refers to an American design movement which was really popular around 1945 to 1969. This movement spanned across architecture, urban development, interior design, product design, and graphic design.
The mid-century modern term refers to the dominant style of furnishings and design through the mid 20th century, they focused on simple, clean lines, honest use of materials and did not focus on including decorative embellishments. In terms of furniture the style focused on simple wooden furniture that focused on functionality. These were generally made from teak and had curved designs that dominated the market.
There were many designers that were the pioneers and focus of this movement and their iconic furniture and lighting are still highly coveted till date. These include Harry Bertoia, George Nelson, Arne Jacobsen, and Ray and Charles Eames. In terms of architecture, the work of talented designers such as Richard Neutra and Rudolph Schindler, were apprised for their use of flat planes, expanses of glass, and their strong connection with nature.
So, what are characteristics that you should look for when hunting for a mid-century modern gift?
Key Characteristics of Mid-century Modern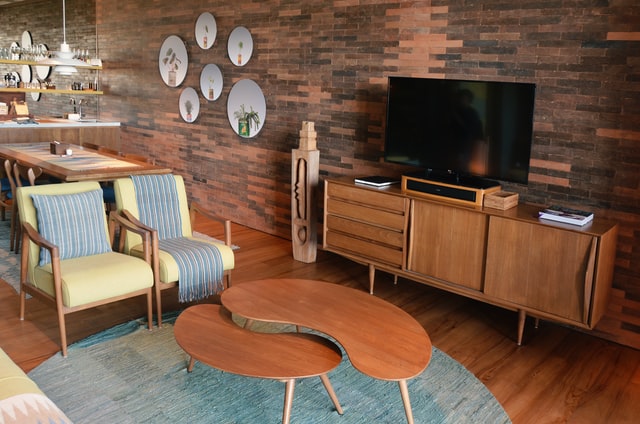 Let's look at a few characteristics that define and highlight mid-century modern styles and designs. This will not only help you to pick out and differentiate mid-century modern pieces, but it will also help you pick out the perfect gift for your loved one.
Much of mid-century modern furniture is made from teak, which is a wood that was utilized not only for its durability but also its richness in their wood colors. The durability is a strong aspect or key feature of mid-modern furniture as the style is based in functionality.
Similarly, oak and rosewood were also commonly used for crafting furnishings such as cabinets for storage, desks, and tables. However, wood was not the only material used and many other materials were utilized such as metal, vinyl, and glass. Materials played a critical role in the mid-century modern movement.
This leads into shapes such as odd-shaped coffee tables, rounded edges such as rounded sofas and other unique shapes especially curved design were idealized in this style.
Finally, another major component of the mid-century modern style was colour and its use to bring spaces to life. Used as either bold accent colour to emphasizes a piece of furniture or decor colour was used strategically in the mid-century modern style.
Key characteristics of mid-century modern design
Clean, simple forms and lines
Designed for anyone and everyone
A focus on functionality
Organic influence
Mid-Century Modern Holiday Gift Ideas
Now that we know what mid-century modern style and design are comprised of, we have a better understanding of what to look for. This not only applies to gifts but also the overall style as well. It not only helps us understand what is meant by the mid-century modern style but also might give us ideas of what gifts will work with the current style of our loved ones.
So, let's dive into some gift ideas for those who love the mid-century modern aesthetic.
There are many different forms of gifts and a wide range of areas to gift from, so we've taken the liberty to provide you ideas that range in all the different categories weather that furniture, décor or even for the kids.
Mid-century Furniture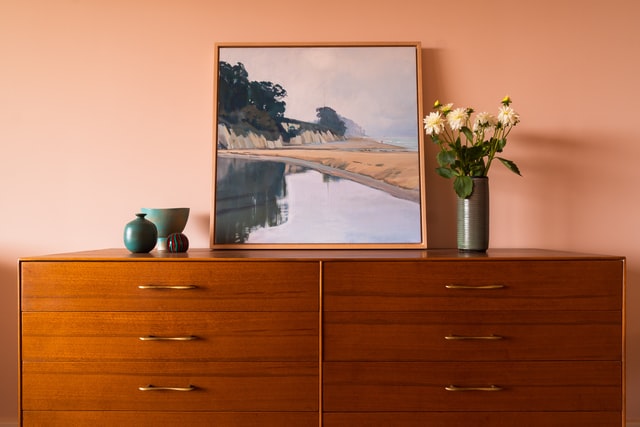 Furniture is one the key components and driving factors of the mid-century modern movement, so why not gift your loved-one a trendy mid-century coffee table or desk. Let's look at some antique furniture gift ideas:
Mid-century accent chair: Any fan of the mid-century modern era would love an ergonomic shell accent chair. The key is to look for the signature Eiffel-style tapered legs that are part of the mid-century style.
Coffee table mid-century style: Help your giftee with the perfect center piece to their living room décor with a nice coffee table. Be on the look out for some rounded triangular tabletops with sculptural legs for a great coffee table to brighten up or add life to any living space.
End tables and sideboards: Everyone can use a little bit more storage space and who doesn't love cute end table by the sofa? A great gift idea for your mi-century modern lover is a sleek and functional end table or sideboard.
Bookshelves: Do you have a slightly bigger budget and are looking for the perfect mid-century modern gift for your book loving friend? Well, a mid-century bookshelf might just be the perfect gift. With stylish and elegant structure, a mid-modern bookshelf will draw anyone's eyes.
Sofas: And if you want to go really big, one of the staples in mid-century modern designs are bold and unique sofas. Rounded sofas that are bright in colour or have a strong accent colour to enhance the look of a room are the way to go.
How about some décor mid-century modern gift ideas?
Mid-century Modern Décor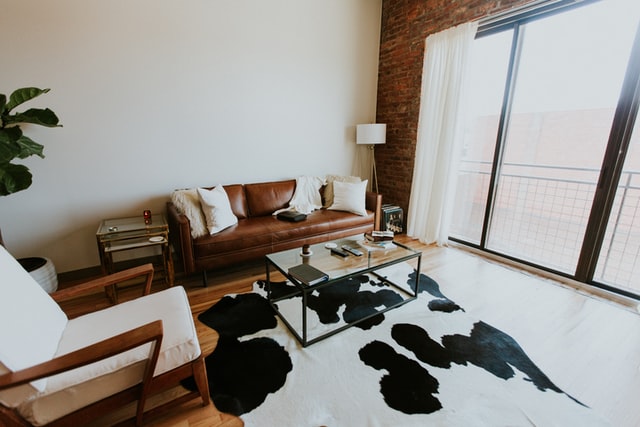 Furniture can be big as well as quite expensive so how about some décor gift ideas? Interior design and décor also played a larger role in the mid-century modern movement.
Mid-century rugs: A great décor idea for a home is a nice mid-century rug. Mid-century lovers who want to make a statement will love a good bold patterned rug. It makes a great gift for those who want to cozy up their room with an area rug. Look for bold colour blocks, retro patterns, or stark contrast.
Canvas Art: Another gift for mid-century décor enthusiasts is canvas art. A gift of bold wall art will make a great addition to their mid-century décor. It can be a reproduction on canvas of a modern art piece. Go for canvas prints that highlight the bright and bold colours and the geometric styles from that era.
Mid-century wall clocks: Mid-century wall clocks are a great statement piece to add to any room. Try a George Nelson design and they are iconic, which will transform any room your gift recipient puts them in. A tell-tale sign of a mid-century wall clack is its lack of numbers. Be on the look out for clocks with distinctive and chunky minute and hour hands.
Throw pillows: What better way to give the feeling of coziness then with some throw pillows. You can help your mid-century enthusiast brighten up their living space with some textured and patterned throw pillows. Fabrics that hold colour well such as crushed velvet are a staple, and you can add leather or suede to complete the mid-century aesthetic.
Mid-century table lamp: Why not help them add come sleek lighting to their workplace or a little ambient lighting in the family room, with a mid-century table lamp. The distinct style of table lamps in the mid-century décor are either tripod table lamps or ceramics that are organic in shape.
These are a few mid-century décor gift ideas that your friends and family are sure to love. But if you aren't ready to commit to décor just yet we also have some unique everyday use ideas as well as some holiday gift ideas too.
Everyday use and holiday gift ideas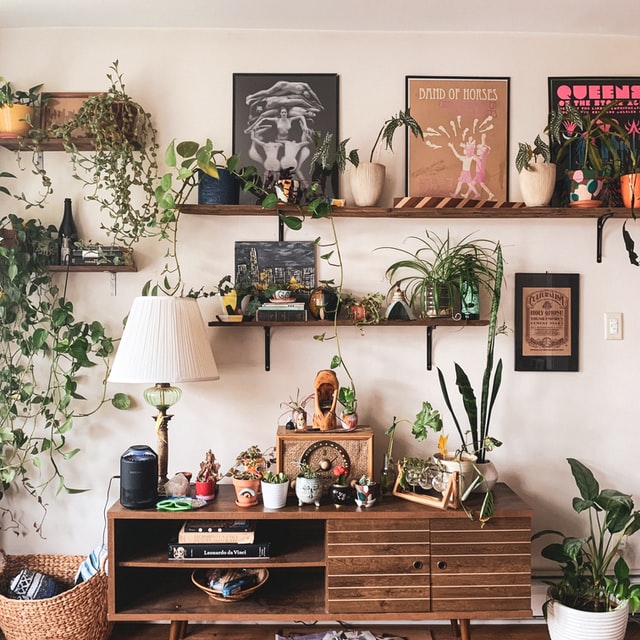 For real mid-century enthusiasts why not give them a gift that they can include in their day-to-day life or something that can bring them some holiday cheer.
Face masks: With all that's going on in the world, why not give you mid-century loving recipient a face mask that is reminiscent of mid-century patterns? You can find many with colourful and bold prints that fit the mid-century aesthetic.
Ornaments: In the holiday season ornaments, especially meaningful ornaments have their own place. Why not get your loved one a special mid-century inspired ornament? There are so many unique and stylish retro ornaments that you can get.
Pet leashes: Pets are an important part of the family too. You can pick up a lovely retro style leash for a four-legged partner that will be sure to draw the eyes of mid-century modern style lovers.
T-shirt: You can also get your mid-century modern enthusiast a custom t-shirt with bold prints and designs that carry the mid-century vibe. How about one with the print of some log sleek cats, a very popular mid-century print and design.
So, these were some mid-century modern holiday gift ideas for you and your loved ones. Hope these helped and happy gift hunting!