Beginning in 1901, the Edwardian era lasted from 1900 to 1915, its cradle was Britain under the rule of Edward VII, eldest son of Victoria and the Duke of Alber. The boundaries of the eras aren't strictly established.
Some may consider 1914, the beginning of World War I, others 1918 - the end of World War I as the end of an era. There is no doubt about the historical background that was so strongly reflected in the jewelry works. England of those times was a strong and wealthy country.
The Edwardian era was a time of prosperity and privilege for the ordinary middle class, such as landowners who lived off the labor of others' hands. However, here we will look for interesting things you should know about the year 1901 to 1909.
The Beginning of La Belle Epoch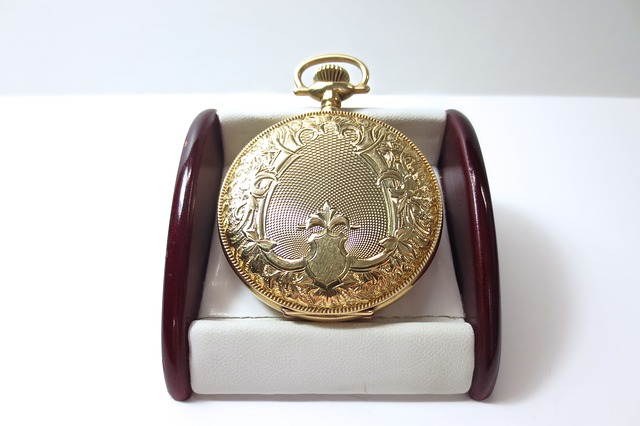 After King Edward VII came to the throne, his first verdict proved to be every bit as much as expected from his parents, putting the country upside down of the most exciting jewelry they could create during those times.
Crowning, society balls and parties, and other events and celebrations that might have been the perfect occasion to wear Edwardian Jewelry. This era of opulence subordinated itself to the "more is more" dress code, and Edwardian jewelry was absolutely fabulous. Although the era was named after Edward's reign, Edwardian jewelry can span the years up to World War I and the last two decades of Queen Victoria's career, especially when she faded from the public curtain.
Edward saw this as an opportunity to bring something more flirtatious to the royal court. He favored luxurious ruffles, swirls, and frivolity, which resulted in shifting hemlines and necklines and more romantic styles of dress. allowed jewelers to show off their skills, playing with light and texture to complement this new love of dress.
Also, the industrial revolution helped make it possible to mass-produce jewelry for the first time, meaning jewelry could easily be worn by all classes. Serious upper-class people turned their noses up at this widespread democratization and preferred handmade artisanal products instead.
More is More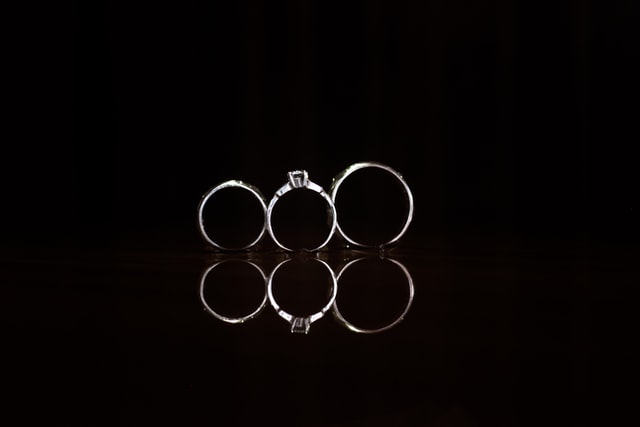 Anyone who was from the upper class wanted to experience such luxury because every Lord wanted to encourage his wife to buy one of such prestigious occasions. The jewels are set with the most precious stones which blend perfectly with the light.
This jewelry is delicate, pretty, and well crafted by skilled artisans using precious, durable materials such as platinum and diamonds, and thanks to the fact that De Beers Consolidated Mines Ltd was founded in 1888, it gave an early shot at mass production, in the Edwardian era.
However, we need to remember that Edwardian Jewellery and its "more is more" term was Pearls were the true status symbol of the elite amongst the elite as they were more valuable than diamonds in those days, whereas Platinum, which became popular at the turn of the century, was often used in Edwardian jewelry as it was strong enough to create the lighter, delicate and diamond-studded "lace" jewelry that went so well with the fashionable feminine pastels of the time.
Bows, lace, and garlands were fashionable, so that small, filigree pieces literally branched out and took precedence. Most of these jewels were made of platinum and set with bright gemstones such as diamonds, pearls, aquamarines, amethysts, and opals to create both a "white on white" and a pretty pastel look that made the jewels appear to float on the skin.
A filigree decorative technique called millegrain used a border of fine beads and ridges around the gemstone or around the edges of the design, giving the jewelry an even softer, lighter look., With this method of applying tiny beads of metal, it proved its perfection by making the edges appear blurred in detail, and thanks to Industrial Development and technological advances, artists called this era "Art Nouveau".
Style Edwardian Jewelry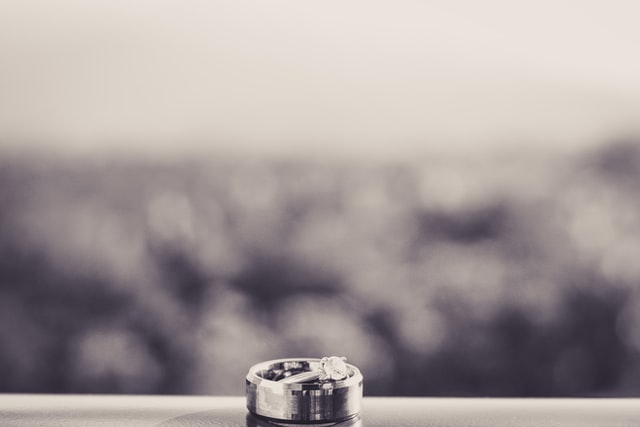 Smelting event at Buckingham Palace. Which led to the inspiration, thought diamonds and pearls, filigree tiaras At the time were fashionable in the Edwardian era. Another popular style was to wear a bandeau with feathers.
Necklines became more revealing after the Victorian period, becoming more and more grandiose to compensate for the exhaustion of brooches, and chains extended past the waist or were worn wrapped, and layered around the neck. included popular dog collars (colliers de Chien), which could be made of ribbon decorated with brooches or gemstones, or could be a series of strings of pearls linked together to form a "choker."
Long necklaces were equally popular. Pearl "chains" were worn full length, below the waistline. Sautoirs, consisting of long strings of pearls or beads with tassels at both ends, was wrapped around the neck in exaggerated proportions.
The double hanging lavalier necklace, négligée named after the French actress, Ève Lavallière.Always aware of the fashion trends that Cartier was creating. are the perfect adornment designed by Paul LeGrand. had the distinctive delicate style of a double necklace of pearls separated by diamond rond rondelles,
Rings from the Edwardian era were shiny, pretty, soft on the eye, ornaments and original rings from this time make extremely beautiful engagement rings today. They tended to be made of platinum and diamonds - the more, the merrier - and used fashionable, intricate techniques such as filigree and millegrain. Edwardian rings are works of art and best worn alone or alongside a simple wedding band.
The simple diamond pins of the early century were quickly overshadowed by delicate openwork designs. Long, sparkly earrings with miniature garland-style garlands and prominent center stones came into play. In addition, fabric-like gossamer earrings were available in many shapes and styles.
All Edwardian elements were present, including openwork platinum, diamonds, pearls, and millegrain. We can only imagine the wealth that, was born jumping on this Luxury Jewelry for ladies in those 9 short years!
Women's Movement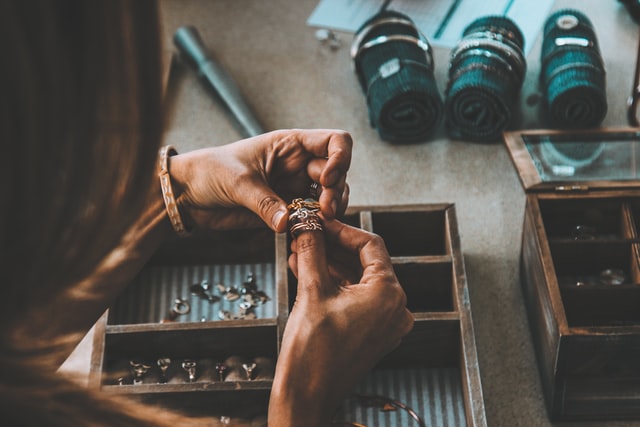 Although white on white was a popular trend with the strength of platinum allowing for more fanciful designs, colorful styles were still created with the king and queen's favorite stones including amethysts and peridots.
Conveniently, green, white, and purple were also the colors of the women's movement, and in a history as old as time, social change was reflected in fashion, with some pioneers wearing Edwardian suffragette jewelry's color scheme while fighting for equality, which they eventually won in 1918.
Supremacy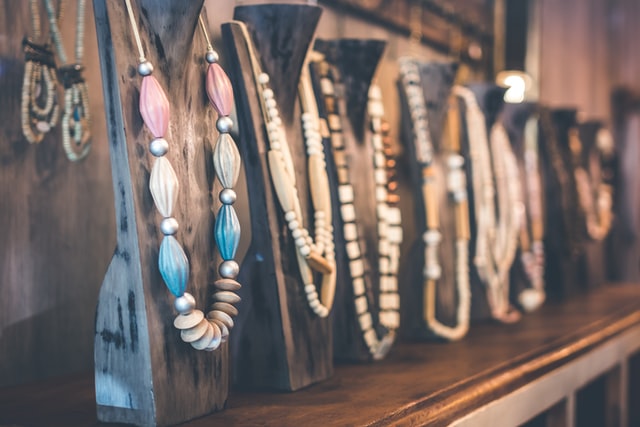 is the final name for the era of jewelry that defined the British monarch. Edward was the carefree, luxury-loving antithesis of his mother. Even when he was still Prince of Wales, Edward was infamous as a playboy and gambler. After his coronation, he continued to surround himself with fast-moving, nouveau richeiplutocrats, spending much of his time on various social endeavors.
Jewelry was an important part of the lifestyle cultivated by this extremely wealthy upper class. Considering the stylistic elements of the Edwardian period, the era actually begins earlier, in the declining years of Queen Victoria's reign, and ends a few years after Edward's death with the outbreak of World War I. The period has been characterized as La Belle Époque .
The last decade of the 19th century, fin de siècle , was a time when the rejection of machine-made jewelry, which was once welcomed as an innovation, caused a turnaround in fashion and design. Jewelry changed almost overnight from large and ostentatious to airy and delicate.
Employing what was to become known as the "garland" style or guirlande style, jewelers who chose not to accept Art Nouveau or the Arts and Crafts Movement borrowed the fluidity of their lines and incorporated them into more traditional motifs, thus creating Edwardian jewelry
Perhaps it's no surprise, of course, that the characteristic decorative elements of the jewelry were ribbons, floral garlands, bows, triumphal laurel wreaths, and other royal motifs. The Edwardian style represented the power of the British Empire and the rank of the wearer. Magnificent tiaras, necklaces, pendants, rings, and brooches were not only appropriate to the time of day and the nature of the ceremony but also had a symbolic meaning.
However, this was also a time of strong class divisions that had separate entrances not only for men and women but also for first and second-class men. For example, it was highly impolite for a woman of lower social standing to wear a taller, more impressive tiara in the company of a woman of higher rank.
Diamonds, pearls, platinum and soft and lighter designs gave the most distinctive features of Edwardian style. England's wealth in diamonds was the result of the discovery of mines in South Africa in 1880. Diamonds immediately enchanted the English aristocracy with their brilliance.
The brilliant brilliance of these stones made the wealthy decorate themselves with them. Symmetry in jewelry designs evoked a sense of power and stability. At that time the use of pearls surrounded by diamonds or set in platinum was considered the highest form of elegance and sophistication.