Is there a unique piano in your house that has not been used for years? Or have you inherited a grand piano from your grandmother and would like to sell it? Or maybe you are a student of Music Academy, and you want to replace your piano with a better model?
Both when you "know what you have" - such as a particular brand piano bought in a store a few years ago, and when we don't know anything about the instrument, selling a piano or a grand piano is somewhat of a challenge. Often, a sentimental "piece" of home and decor - a unique piano in terms of history or aesthetics - becomes a problem when there is a vision of moving or a need to free up space in an apartment.
At first glance, it can be challenging to assess the specifics and value of a piano or grand piano. The instrument may look exceptional and dignified - it may have carvings, gilding, and ivory-covered keys. Then comes the desire (or necessity) to sell such an instrument.
Should you buy a new piano or a vintage piano?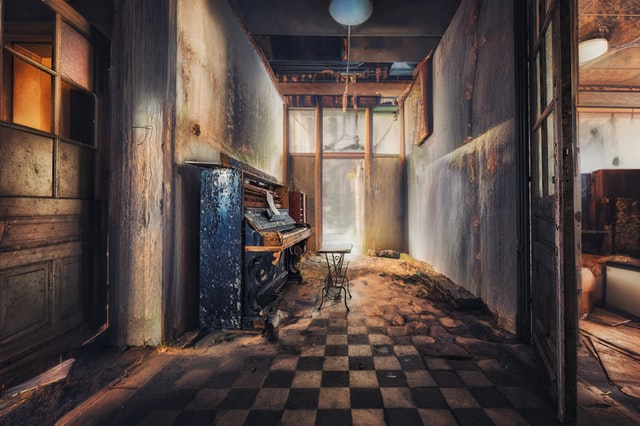 This is a critical question. It all depends on what purpose we want to buy it for. Suppose we need a piano for everyday practice or general learning. In that case, we need to buy a "new" piano in the sense of "modern" (which usually refers entirely to post-war instruments). Older instruments, e.g., from the inter-war period, can also be helpful, but you have to be careful and look specifically here.
You certainly can't just buy a vintage piano without having specific plans and wanting to do so deliberately and consciously. Why? Not only because of the possible cost of reconstruction and maintenance. A fully reconstructed vintage piano will not be as functional and "working" as a modern piano. It will not suit daily practice, which involves a fair amount of invasiveness to the instrument.
Besides, the older the piano, the more it differs in design from a modern piano, which is of great importance in professional practice. There may be different types of mechanics unsuited to the performance of specific pieces. There may be a separate, smaller scale, which will limit the use of such a piano and will not allow you to play some details on it without the unpleasant clipping of sounds.
There may be a lighter and, above all, "shallower" keyboard - some 140 years ago, the keys were 6-7 mm deep rather than the 10 mm that is the norm today. Finally, the piano's height may be different - people on the planet are growing all the time, so today, we may trivially not fit behind a vintage piano.
For the occasional, sporadic performance, it doesn't matter much. Still, you can't take such a piano as your default instrument because the playing habits developed behind it will be nowhere near the instruments in concert halls, schools, etc. Therefore buying a vintage piano (unless it is only for your living room decoration) is a responsible step and must be taken entirely consciously.
Should you buy a piano or a grand piano? / Piano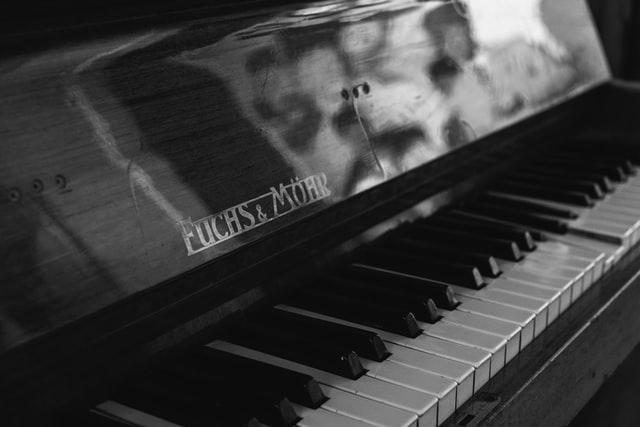 It's always a good idea to aim for a piano, as long as your financial and venue conditions allow. You can choose a petite cabinet piano (mignon), the size of which will not exceed 145×145 cm - is it so much?
A piano always has significant limitations when it comes to sound and performance. Only a piano of modern construction can provide the best preparation for an exam, concert, or competition. Keep in mind that the piano - is always the target instrument, while the piano is its cheaper and smaller substitute.
You can eventually play a concert and make a record on your own piano, which is not possible to say about the piano. Therefore, if you do not collect imitations, surrogates, and prefabricated products, you should not consider the piano option.
What determines the value of antique pianos?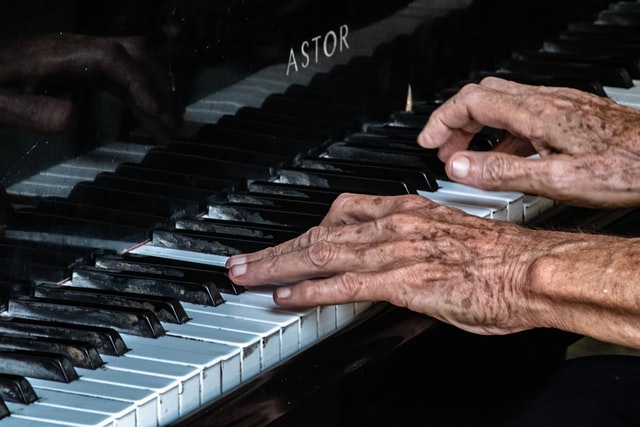 Antique pianos are pianos that are at least a hundred years old and, like old prints, are not worth a lot of money just because of their age. In fact, these ancient instruments may not be worth much, depending on their brand and condition. This is because pianos, like most instruments, are most valuable when fully functional.
However, in the case of antique pianos, each part has undergone wear and tear over its long life. This means that each of the many parts may require expert restoration to bring the piano back into working order. Such work can cost the owner a lot of money, which means that there is not much value in selling it.
Many people have an old grand or upright piano in their home that, due to its age and malfunctioning mechanism - no longer serves as a musical instrument but only as decoration. Instead of investing in a new instrument, you can decide to repair the old one and give it a second life. This applies in particular to items that have value:
    Historical - vintage instruments are an excellent historical source to learn about the atmosphere of years gone by. Pianos and grand pianos used to be instruments and interior decorations.
    Sentimental - an old instrument is a keepsake left by a relative for many people.
How to take care of an instrument?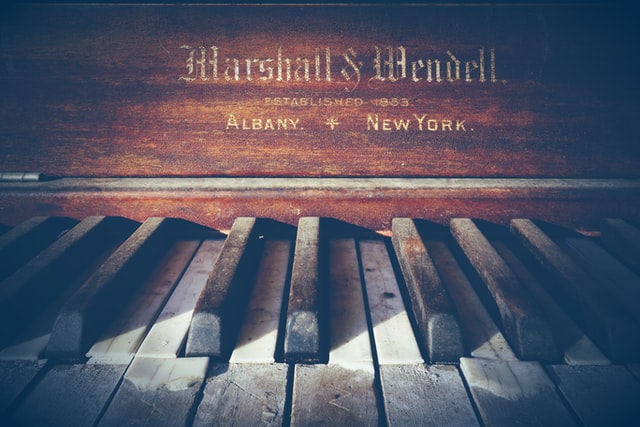 Sometimes an instrument does not require fixing the mechanism but only tuning. This is not only quick but also cheap. People who have not played the piano before cannot diagnose the cause of the instrument's malfunction.
It is worth giving it in the hands of a specialist who will take care of its professional preparation. Pianos and grand pianos should be tuned regularly, and care should be taken to not become contaminated. You need to remove dust from the outside and from the inside.
A professional piano and piano repair company offers, among other things:
tuning;
correction and repair of mechanisms
exchange of tuning pins
replacement of strings;
gluing the resonance;
repairing bridges and replacing tuners
replacement of keyboard mass;
balancing the keys;
expertise and consulting.
Restoring and tuning a piano can easily cost $2,500 or more. If you want an antique piano to be a showpiece in your vintage home, you can buy one that has not been restored or finished. However, suppose you are looking for a piano that can be used by a serious pianist. In that case, you will probably want to invest in a new piano or one that has undergone a rigorous restoration process.
The second life of instruments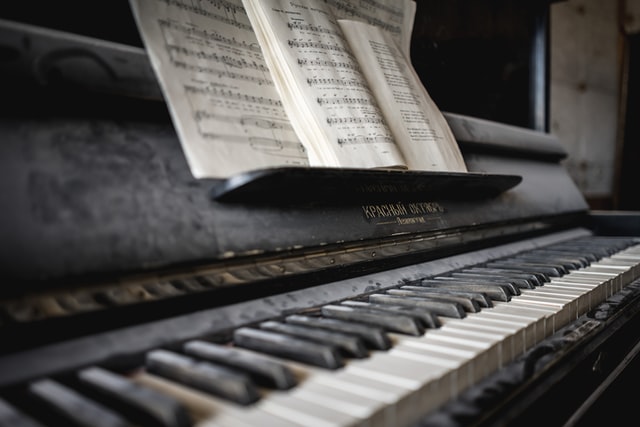 Nowadays, you can find many musical instruments that are of poor quality. They are often made of plastic, spoiling sound quality and deteriorating quickly. They were manufactured with care in the past, so old instruments can last for decades or even hundreds of years.
Nowadays, most people prefer buying new items rather than repairing old ones. Refurbishing an old instrument is much cheaper than buying a new one of the same quality and durability. By giving pianos and grand pianos a second life, you can get a decent instrument and take care of the environment, which is severely strained during the production of new ones.
Mass production causes environmental pollution and global warming - no matter what products are made in the factory. It is worth taking advantage of the offer to restore an old instrument and make it a family heirloom passed down from generation to generation.
FQA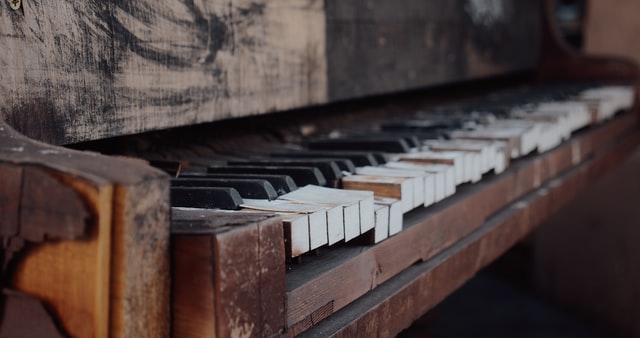 Can you sell an ivory antique?
As long as you have the appropriate expertise from the Ministry of Environment about the legality of its origin, you can, which can be difficult and expensive. I will write more about this here.
Can you sell a piano?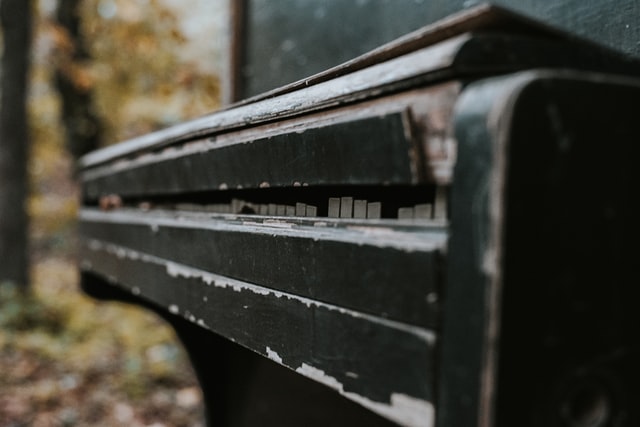 You can, but with difficulty. Selling requires great patience, time, and the right factual attitude, which you can read more about here.
Does a musical instrument museum buy antiques?
Yes, if the antique interests it. But the existing musical instrument museums in Poland have long since passed the stage of increased "collecting," so the antique instrument must be a real rarity.
Are post-war pianos better?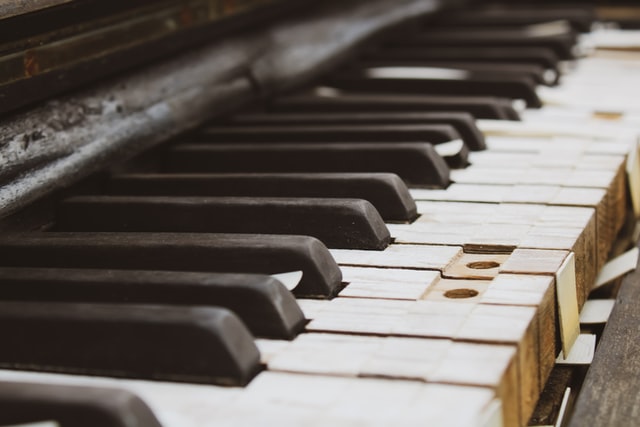 This is too general a question. In terms of technical, functional, and usability, they are better. In terms of original quality, finish, attention to detail, beauty - not always, especially in the case of Polish instruments.
Is it worth buying used pianos?
It depends on what purpose. To practice, to make music? Of course, it is. For "capital investment," for later resale - absolutely not.
Good pianos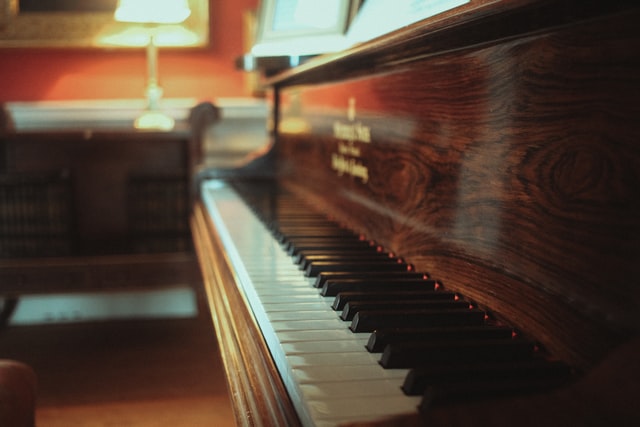 Pianos are usually good. Unless they are Soviet, Russian, Chinese, or pianos made in other countries of people's democracy. All others are good: German, Swedish, American, English, French, Dutch, Japanese, and Korean.
"Best brands" by Steinway, Mason, and Hamlin, and top European brands such as Bechstein, Blüthner, and Bösendorfer. "Better brands" bypass well-known familiar names listed in the performance optimization of the 1930 period, such as Knabe and Chickering; and names such as Baldwin, Everett, Kawai, Sohmer, Yamaha, and others of similar quality in the 1950-1985 period. "Medium brands" for everything else.