Do you want to know what the best selling items in antique booths are? Well, there's no clear answer for this. The truth is that hot sellers at antique booths change very frequently and this is due to many reasons. However, there are a few staples that are always loved by the customers as well.
Here, we'll be going over some of the top selling items in antique booths currently, along with explaining how different variables such as demographic, location, and season impacts the sales of these booths. Stay tuned to get all the inside scoop on the top selling items in antique booths.
What Variables Impact Antique Booth Sales?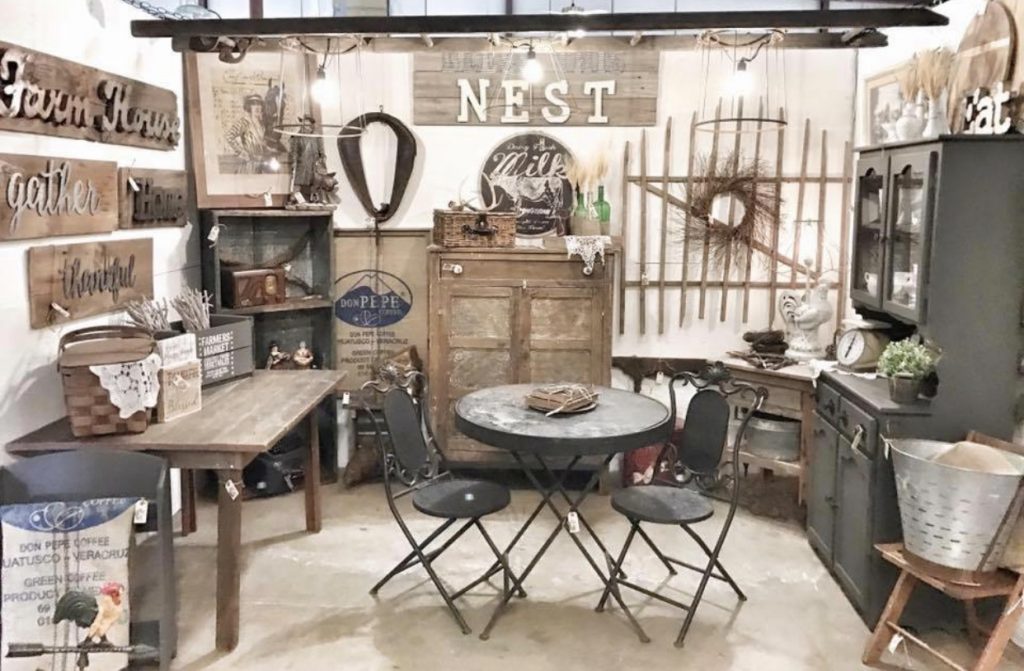 Sales for antique booths can vary to great extents. That's mostly due to many underlying factors, including but not limited to the following.
Demographic Variables
An antique store can have a myriad of items in stock, including high-end branded or luxury items that might not be fast-selling in all places. For instance, such luxury items might sell better in other locations of the city or town.
Imagine you're living close to the ocean. Would you be more inclined to buying beach themes more than another person? This is how it goes when it comes to demographics. People tend to go for antiques that they can relate to.
Location of the Antique Booth
Where the antique store is located matters a lot when it comes to determining its selling power. Locations on the main streets, especially the corner stores, gather more attention than other locations that aren't always visible or difficult to get to.
Any location with high amounts of traffic is bound to sell more as opposed to a location where there is slow traffic. It's crucial to place the antique booth in an area where there is always a crowd. In doing so, the selling power is most-likely to go up by a great percentage.
Change in Seasons
There's one thing impacting sales more than anything else, and that's the change in seasons. You'll find people buying a certain type of vintage elements when the holiday seasons are close by. So, during Thanksgiving and Christmas, there's bound to be an influx of sales for a specific themed items at the antique store.
People buy Santa themed decorations for their homes at antique booths along with many other similar items for the holidays.
14 Top Selling Items in Antique Booths
Recently, antique items have taken up even more momentum when it comes to sales as the number of people buying vintage items has increased. Let's have a look at some of the items that are always in high demand at antique booths.
1. Framed Art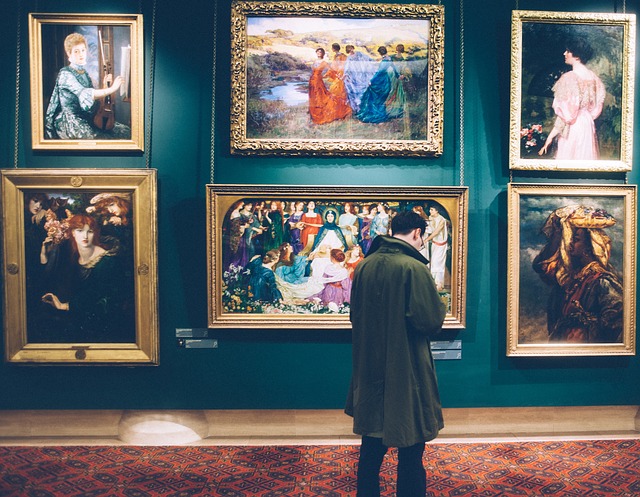 Art is perhaps one of the most highly demanded items when it comes to vintage and antique sales. Antique booths are filled with exquisite framed artwork that you're surely going to find perfect for your home. Usually, framed art, such as prints and paintings are in high demand.
You need to have a keen eye for these, though. There's going to be a wide range of paintings present in antique booths, which is why you need to make sure that you get those that you absolutely love. Ask yourself whether you are immediately attracted to a particular framed art before you purchase it. You can either keep it for yourself or gift it to someone who'd enjoy it.
2. Vintage Furniture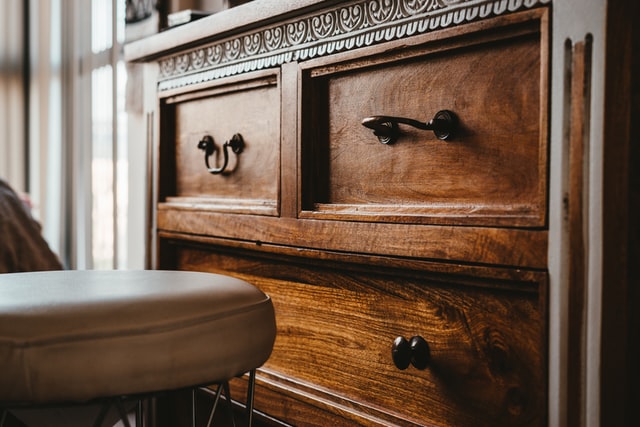 Vintage furniture comes in all shapes and sizes. From side tables to stools and chairs, there's so much that you can find at antique booths and stores. There's nothing like diving into an antique booth and finding the perfect addition to your interior.
One of the most amazing things about antique booths is that antique furniture is truly one of a kind. You find small tables that you can keep in the corners of different rooms, side tables to add to your bedroom, drawers, consoles, chest of drawers, and whatnot. The great thing about furniture is that they also have a resale value, so you can always pass it on in the future as well.
3. Nostalgic Items
Everyone loves to have those things that they can look at and take them to a different time. For instance, old posters of your favorite band or DVDs that you listened to before would be great to give you a nostalgic hit. Customers are always looking for something that they can connect to and take them back.
Antique items, such as old technology, toys, games, and even advertisements are great as people are looking forward to walk down memory lane with the help of these wonderful items. Antique booths also need to dive deep and figure out what the customer might enjoy, so they have their work cut out for them as well. But the good thing is that nostalgia sell, so they don't need to try too hard.
4. Record Players & Vintage Vinyl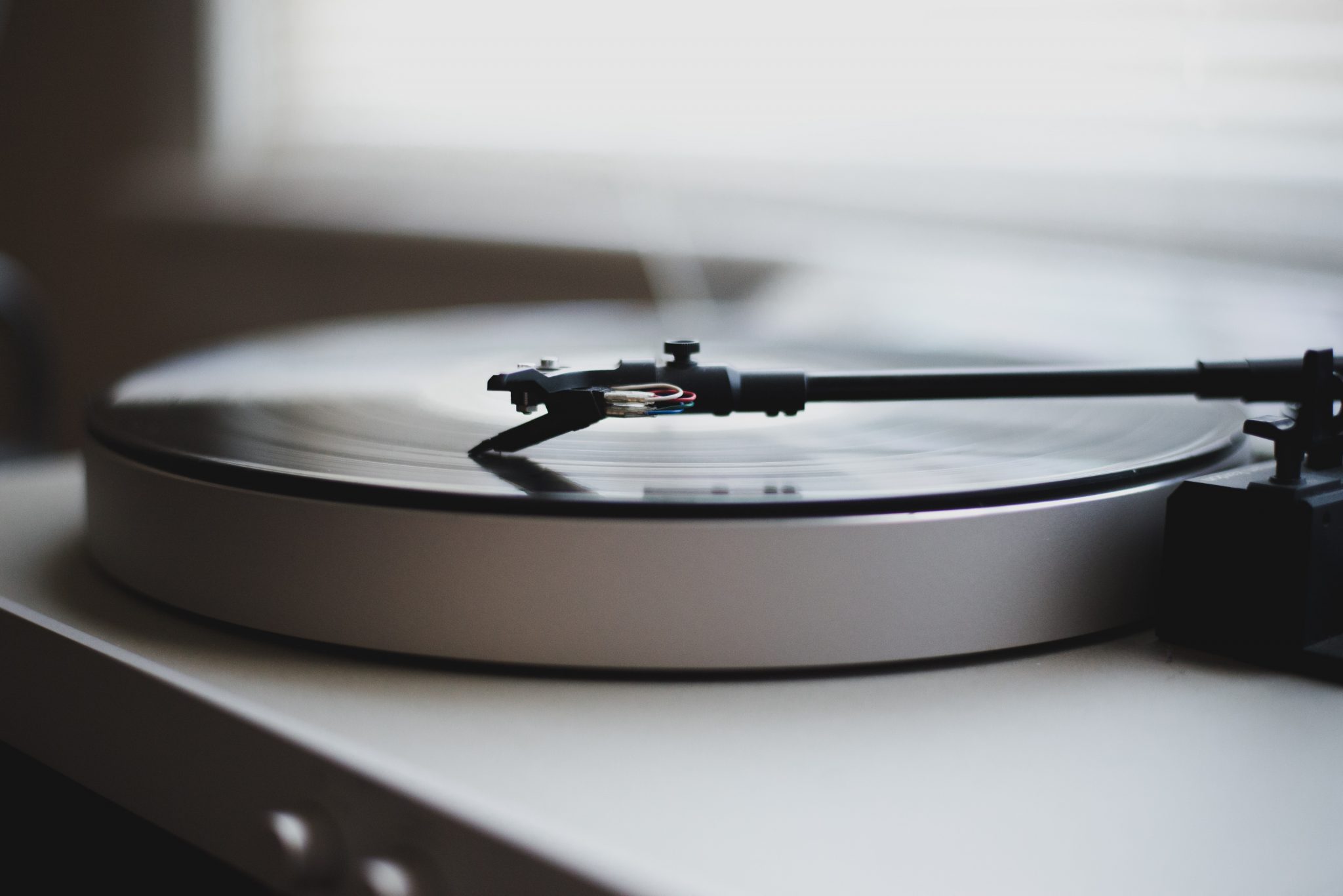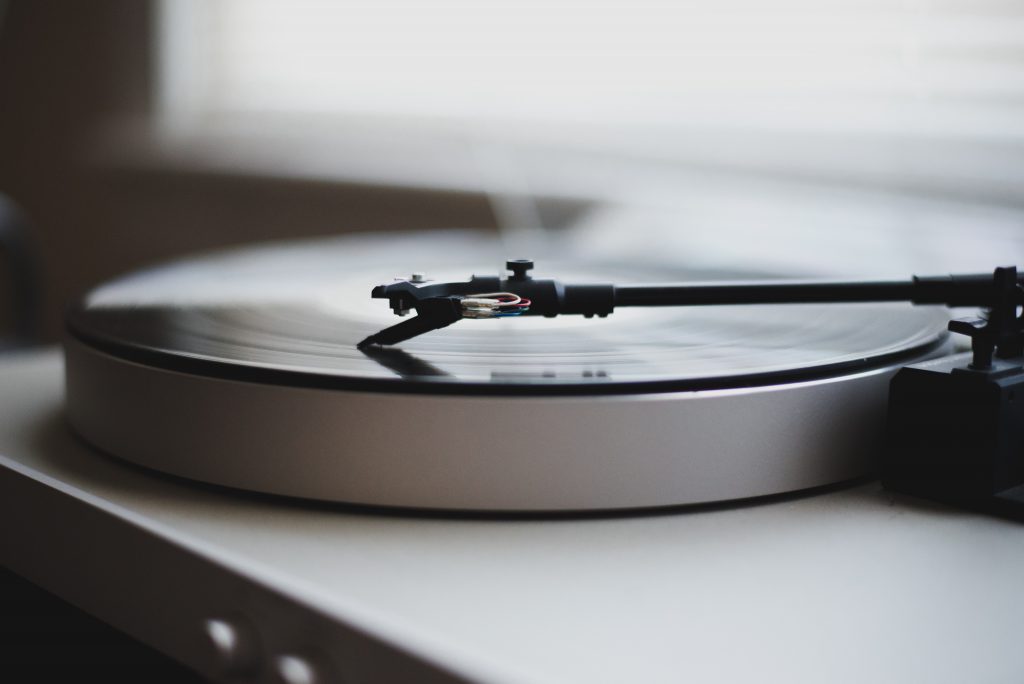 You might have seen in movies when people start playing their vinyl records on their massive record players. Doesn't that excite you? It does give a fun, unique feeling. The good thing is that antique booths almost always hold record players as they are one of the more frequently bought items.
Everyone enjoys a good music player. Why not switch things up and get an old record player to get to classic vibes? Record players and vintage vinyl records are always soaring in sales when it comes to antique booths.
5. Books
In today's age, people are mainly used to reading everything through smart devices. However, books hold a special place in the hearts of many. They believe that books can never be replaced. So, you'll find that books are always loved at antique booths.
There are plenty of genres of books, so you'll find that they're always available at antique booths. The great thing is that almost every other person is curious about what the other is reading, so books will never go out of style. People also collect books, so finding these at antique booths is a plus point as it gives them easy access to the books.
6. Vintage Clothing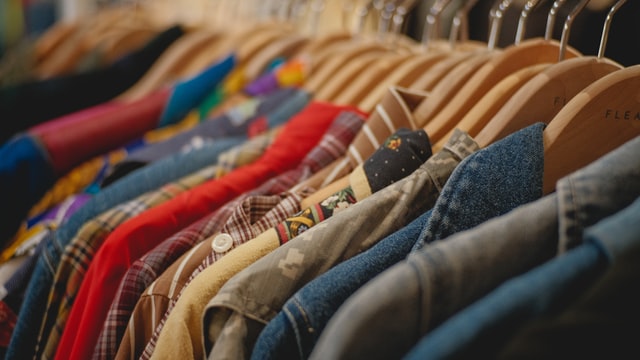 If there's one thing that people love more than anything, its buying new clothing items. Vintage clothing items are a major selling item when it comes to antique booths. You'll find a wide range of items that you want at antique booths.
From dresses to pants, to everything in between, there's no end to what type of clothing sells at these booths. One of the more prominent items and perhaps the best selling vintage clothing are dresses. These are always in high demand as they're loved by many. So, antique booths always have these in stock to ensure that they meet the consumer demands.
7. Cologne Bottles
You might be wondering what cologne bottles might be good for. Here's the catch, vintage cologne bottles have a unique shape of their own. Many people collect these and maintain a collection or use them to decorate their rooms. Antique booths are filled with such cologne bottles, sometimes decorated with fairy lights or other things.
These bottles can date back to the 1800s, so you know that these hold a lot of value for the person buying and the antique booth. These are a popular collector's item, and their demand doesn't die down due to variable factors.
8. Old Cameras and Polaroids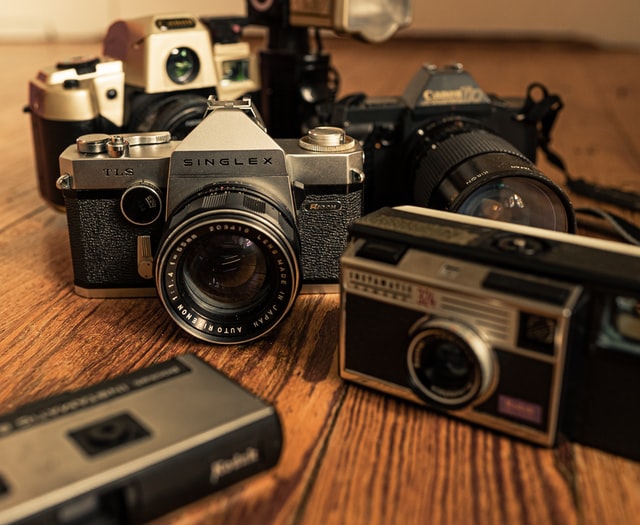 While today's technology allows you to take pictures through your phone, there's something about old cameras and polaroid cameras that make you want to own them. These cameras come in unique designs and shapes, that makes them even more attractive.
Polaroid cameras are on high demand these days as instant pictures are trending. This vintage trend is not going to die down any time soon, and is surely going to be a favorite for a long time.
9. Vases and Lamps
Home decoration items are always a plus at antique stores. People are always in search for unique-looking lamps or vases that can accentuate the look of their homes. And so, intricate vintage lamps are of high demand in the market. Not only this, but vases for flowers are also perhaps some of the best things available in the vintage market.
These can change the entire look of the room, and are more than often used to enhance the same. Vintage vases and lamps are classy, and add a touch of elegance to wherever they're placed.
10. Pocket Watches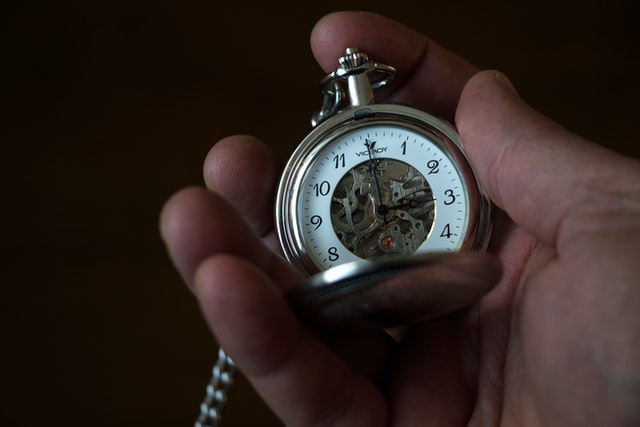 You've seen movies and shows where people used to have pocket watches. They thing is that many people still have pocket watches as a collector's item rather than something they use to check the time. These are a classy addition to any outfit as they make you stand out for the better.
Pocket watches are also having a fashion comeback for men. And so, you'll find more and more people buying pocket watches and what's a better place to get pocket watches than an antique booth? They have authentic and good quality pocket watches that are the perfect addition for you.
11. Silver Items
This might not be as common as the other items, but silverware and other silver items are in high demand at antique booths. Silver flatware is quite in demand, and is considered to be one of the most unique items that one could own.
Silver items come in a wide range of shape and style, and they add to your overall silver collection. Once you put these on display, you're bound to see these items stand out and make a statement.
12. Glassware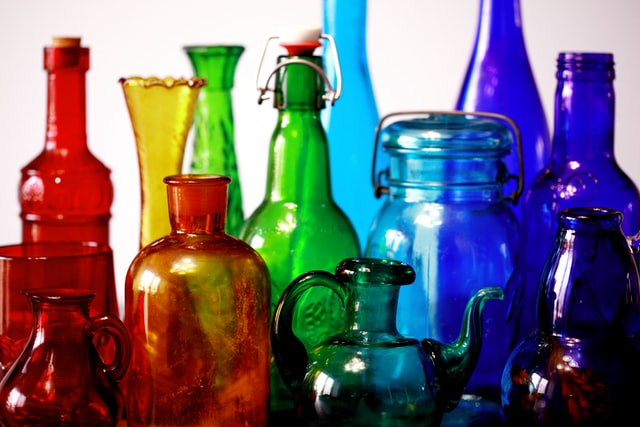 You might have seen some epic vintage glassware at antique booths at some point. The truth is, glassware is quite highly demanded due to its use. The use of wine glasses is quite high, and so vintage glassware tends to be the ideal option to drink in style.
Champagne flutes, glasses, and other glass items add class. Therefore, you'll find them in high demand, especially at antique booths. The great thing about these is that they mostly come laden with intricate details and designs, making them even more exquisite. You shouldn't be missing out on these beauties that are readily available at antique booths.
13. Framed Mirrors and Trays
Mirrors and trays are must haves from antique stores. There are plenty of variety available when it comes to mirrors and trays. Some of them are framed using unique and intricate patterns all over. Trays, especially, are now coming with much more beautiful designs and have been a favorite at these booths.
Along with this, framed mirrors do wonders to enhance the overall look of your room. There are multiple kinds of designs that you can easily find for frames at antique booths. You'll also find a mix of mirrored trays that you can add to your walls. These give the perfect vintage vibes and are great additions to your home.
14. Linens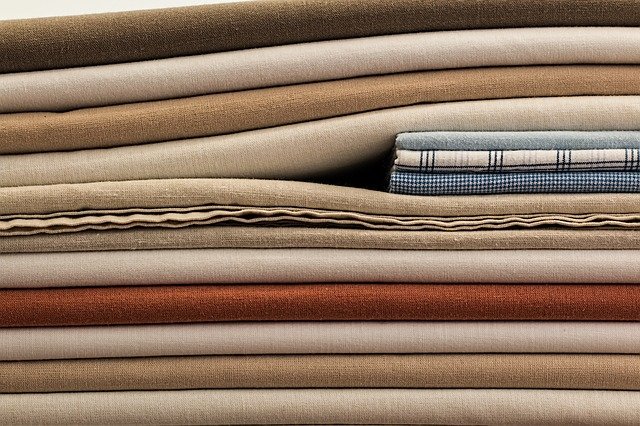 Linens are also top selling items at antique booths. By linen, we mean napkins, tablecloths, aprons, pillow cases, and more. These can easily become one of the highest selling items in the antique booth. The trick is to make sure that there is a good stock of linens in place for customers to be attracted.
Linens are always welcomed by customers as these prove to be ideal for everyday use. The different is that these linens have vintage and classic designs over them, which gives them a unique edge over the typical linens that you have in your home.
There you have it, some of the top selling items at antique booths. So, what's stopping you from buying these exclusive items? Get pocket-friendly, exquisite items to add to your home from antique booths that have it all. Whether it's framed art, mirrors, frames, linens, or even silverware, you can find it all at antique booths.
The best thing about these are that you'll find unique items. Next time you have friends or family over, they're going to sure fall in love with your decorations and other items around the house. So, grab your antique goodies today.