1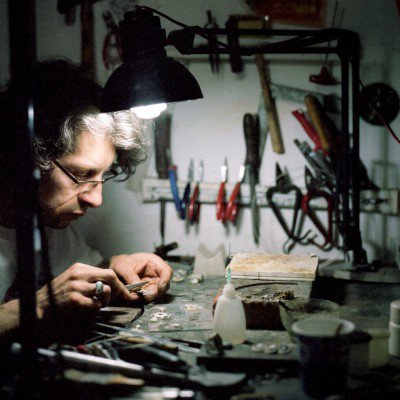 Spotting Antique Fakes and Forgeries
The Golden Rule when buying antiques, is always to ask the seller and to make sure they answer positively one way or the other. If the answer is maybe, could be or it might be an original, then think twice before you buy. Antique fakes are better now than ever and the antique collector really does need to be wary.
Continue Reading
Collecting Silver Coins of the British Commonwealth
The British Commonwealth is one of the largest international organizations in the world, containing over fifty member states and a population of over two billion. Its member nations have produced some of the most interesting, varied, and beautiful silver coins in the world. Here we look at the silver coinage histories of Canada, Australia, New Zealand, South Africa, and India, and a few bargains that silver investors and coin collectors should watch out for when searching for collectible silver coins from these countries.
Continue Reading
Collectible British Indian Silver Coins
The long history of British rule in India is one of the best-known examples of struggle against global imperialism. The Indian fight in the early 20th century against the power of Great Britain led to independence in 1947 and the subsequent split of the country into Hindu-controlled India and Muslim-controlled Pakistan. For many historians, this development also marks the end of the British Empire, which had been weakening as a global power since World War I. British forces arrived in India ...
Continue Reading
Collectible South African Silver Coins
The history of South Africa has been a turbulent and often a bloody one, creating a complicated coinage. British forces arrived at the Cape of Good Hope in 1795 and after several spats with the Netherlands, the Cape Colony was formally recognized as a British possession by the 1815 Congress of Vienna. A series of wars with the earlier Dutch Boer settlers and the native peoples, most notably the Zulu, followed. By 1910, Great Britain had absorbed the northern Boer-ruled Transvaal Republic and ...
Continue Reading
Collectible New Zealand Silver Coins
The far-flung island nation of New Zealand first became officially politically united in 1835, when a confederation of Maori tribes declared its independence as a sovereign state. Five years later however, this independence was rescinded, and Great Britain began to colonize the islands. Much like Australia, New Zealand became a nation of self-governing transplanted European settlers, gaining the status of a Dominion in 1907 and of a formally independent state in 1947. When compared with the ...
Continue Reading
Collectible Australian Silver Coins
Like Canada, Australia freed herself from direct British rule over a century ago in a civil separation from her mother country. Again like Canada, Australia also became a part of the British Commonwealth. But, unlike Canada, Australia kept the pound sterling as her currency until 1966, after which she converted to the Australian dollar that she uses today. Silver Collectors interested in buying Australian silver coins may already know about the Kookaburra series of .999 fine silver one troy ...
Continue Reading
Collectible Canadian Silver Coins
Since before its formal independence from direct British rule in 1867 to the present day, Canada has used the Canadian dollar as her currency. Canadian currency will be very familiar to American coin collectors: the Canadian dollar is divided into 100 cents in coin denominations of 5, 10, 25 and 50 cents, together with 1 and 2 dollar issues popularly called loonies and toonies. Canadian nickels, dimes, and quarters are so similar in shape and size to their American counterparts, in fact, that ...
Continue Reading
Antique Lamps and Oil Lamps
Beautiful Antique Lamps & Oil Lamps will Compliment Your Modern Design There is nothing quite like a genuine antique oil lamp or a beautiful antique desk lamp to add that feeling of opulence and comfort to your favourite room. The style of antique lamps varies and here you will discover fine examples of Arts and Crafts, Art Nouveau and Victorian gothic lamps. As well as styles there are different types, including beautiful cranberry glass oil lamps, sophisticated desk lamps and even the ...
Continue Reading