Lang Antique Jewelry is more than a store full of beautiful jewelry.
by Erin (San Francisco, CA 94108)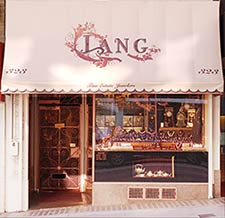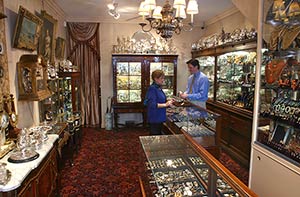 At Lang Antique Jewelry we pride ourselvs on being a family with a passion for antique and estate jewelry, history, decorative arts and fine silver.
We enjoy our relationships with our customers and we try hard to match them with our unique jewelry and objet d'art.
Our collection has been carefully curated and every piece of jewelry we sell has been carefully examined, the stones identified and graded, historically researched and evaluated, lovingly restored (if need be), photographed, and verbally described.
We carry over 7,000 unique and individual jewelry items in our store.
Our family includes gemologists, historians, jewelers, photographers, stylists, sales people, artists, appraisers, and curators.
Lang Antique & Estate Jewelry was originally established in 1969 by its namesake, Jarmilla Lang, just a few doors down from its present location in San Francisco's Union Square
Don't Miss Today's Great Deals on Antique Jewelry
We have been buying and selling fine antique jewelry and fine estate jewelry since 1969.
Our staff is available to take your questions, calls, and emails between the hours of 10:30am and 5:30pm PST Monday thru Saturday. Call us toll free on (800) 924-2213
Or contact -
Lang Antiques
323 Sutter Street
San Francisco, CA 94108
Tel: (415) 982-2213
Comments for Lang Antique Jewelry

Art Deco Engagement Ring
by: Andrew
I just wanted to let you know that I surprised my fiance last night with the gorgeous Art Deco diamond engagement ring.

When she opened the box she almost fainted at the dinner table. It caused such a scene that half of the restaurant diners came over to ooh and aah.

Thank you so much for your wonderful and attentive hand holding during this most important purchase. I feel like I made a friend in the jewelry business.

Andrew, New York