Minton Tea Cup & Plate c1930 – Are they valuable?
I picked this Minton Tea Cup & Plate up at a car boot sale.
by Louise Sharpe (Isle of Wight)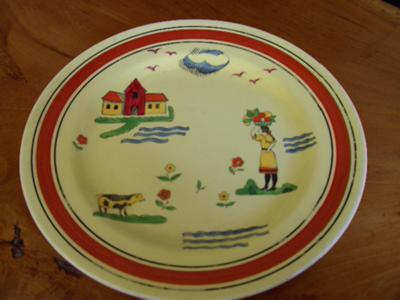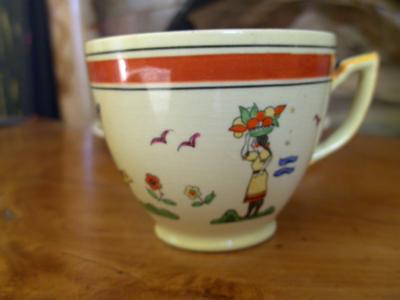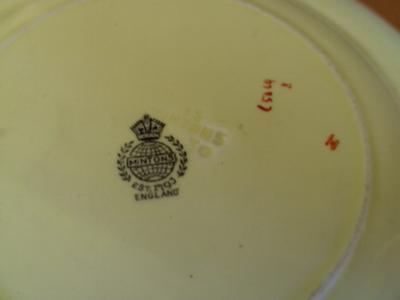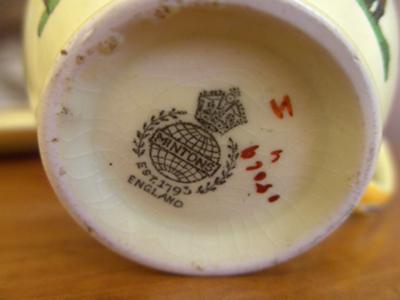 Photos show Minton tea cup & plate decoration & Minton marks on plate and Teacup
I have tried researching the Minton Teacup & Plate on the internet and all I can find out is that they were designed by Reginald Haggar and date to c1930.
I would love to know how many pieces Haggar made in this style or any other.
Whether this Minton Teacup & Plate are collectable and maybe an approximate value for the 2 items.
Thank you for looking and I hope that someone can help me with this lovely pair of Minton collectables.
Thanks, Louise.
Comments on Louise's teacup and plate …
Standard Mintons Mark by Charles
Louise your teacup and saucer are probably earlier than you think.
The Mintons standard globe mark with 'ENGLAND' below was introduced in 1891 and the same mark with 'MADE IN ENGLAND' dates from c1902 to 1911
I can't make out the impressed marks from your photos, and you should use these to check against the Minton year cyphers listed in the Minton section.
No Comments