Are you a lover of eye-catching and beautiful antiques? Have you wondered where to get the best antique irrespective of your location? Then this is for you! Are you a teacher searching for the antiques to use for demonstrations in your classes? Are you a homeowner seeking to furnish your home with old yet beautiful items? Are you a fashion-inclined individual seeking to step up in your dress sense? Then this write-up has been written just for you. Yes, you!
Better still, you may not have heard of the word antique before, or you may have but do not know what it means. Not to worry, this piece will provide answers to your silent questions without looking for a dictionary. An antique is an object that is highly esteemed due to its age and value. Now you do know what an antique is.
You may ask yourself, why do I have to go all the way to The Old Colony State (as Massachusetts is fondly called) before acquiring an antique? Well, the primary reason is, Massachusetts of the United States got quality! If you are not aware, Massachusetts is tagged 'The Landing Place of the Mayflower and the Pilgrims' If a place can be tagged the landing place of pilgrims, then you can be sure to get the best antiques from there.
Okay, let's go and familiarize yourself with the best Massachusetts antique shops.
The ten best Antique Shops in Massachusetts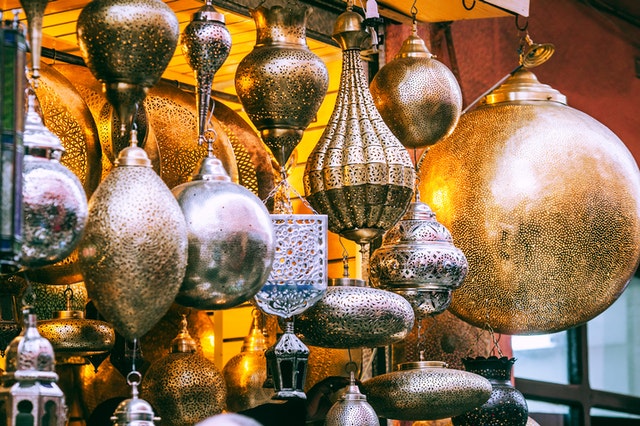 Canal Street Antique Mall
The Canal street antique mall is known for its enormous building and spacious environment, which is one of the reasons antique lovers, just like you love it. Of course, no one enjoys staying in a stuffy environment which makes Canal Street a place you want to be.
At this mall, you are left with options because various vendors, about a hundred, have been given the access to publish their wares (antiques). One beautiful fact about the antiques in this mall is that they are arranged with classy styles and names that make the search for them easy and fun.
Talking about the staff in this mall is another remarkable chapter that is worth your sight. Imagine the secured feeling of being guided around a place by friendly and patient guides around an unknown place.
Quit imagining and dive to the Canal Street mall in Massachusetts to get your own first-hand experience. Also, every Wednesday, you are opportune to bring your house junks for free. So, you can watch out for next Wednesday to be a beneficiary of this mouth-watering bonanza.
You may ask, seeing all these out-listed benefits, will I be able to afford to shop here? Well, in case you do not know, shopping at the Canal Street mall is affordable for all pocket sizes as you can shop for as low as $10. Yes, you read that right, for just $10! The mall is always open between 10 am-5 pm daily and till 7 pm on Thursdays.
The Sturbridge Antique Shop
The Sturbridge shop, located at 128 Charlton Road, Massachusetts, is a fantastic place to be. At Sturbridge, you are open to a wide range of options as there are a lot of vendors (about 80) to display their antiques. This leaves you with the benefit of having many antique varieties to select from.
At the Sturbridge, you will find antiques ranging from furniture, pieces of Jewelry, toys, books, collectibles, and so on that are well placed and arranged in different sections so you can quickly locate them. Also, purchasing antiques in this shop comes with low prices that are pocket-friendly. The Sturbridge shop is always open daily from 10 am-5 pm except during Christmas and Easter holidays.
The Cambridge Antique Market, Cambridge
Looking for a store with antiques that can be traced back to the 1950s, look no further and head straight to the Wrentham store. The Wrentham store opens you up to a wide range of varieties with over a hundred and fifty dealers who are there to provide you with the best antique options you can select from.
The store is also complimented with staff that is ever ready to guide you around the store and, at the same time, give answers to your many questions. The antiques at the Wrentham are affordable, so you do not have to worry.
If you are thinking of changing the furniture/ settings of your old home or you are probably moving into a new home around Somerville, the Barn at 17, Somerville is the best option for you. The antiques sold at this shop always seem new as the owner makes an extra effort to see that the antiques that are being sold look new as they are duly repaired in case of any damages.
The store solves the problem of repairing or restoring the antiques you buy, so you do not have to worry about the stress of taking care of that aspect. At Barn 17, the antiques are sold at affordable prices, and you are free to select from a variety of well-arranged items.
WinSmith Mill Market, Norwood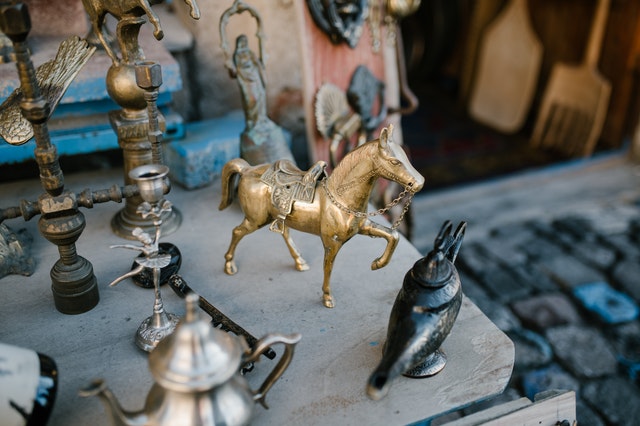 This shop is loaded with antiques that are budget-friendly. At WinSmith, you are opened to a wide range of old yet valuable materials like clothes, furniture, toys, and so on. This shop is a sure plug to stop when searching for antiques that are worth buying to furnish your home. It is right there in Massachusetts, The Home of Pilgrims.
Looking for a shop with female vendors only? Then, Wrentham Country Store, one of the best antique stores in Massachusett, is where you need to be! In Wrentham, about 20 female vendors/ dealers bearing a whole lot of antiques have been positioned to display them in varieties.
Since females are generally known to be good home keepers, you can be sure to get the best furniture and other antiques to beautify a home from them. All these come with fees that won't put pressure on your bank; that is, purchasing in Wrentham is pocket-friendly.
Fancy Flea Antiques and Fine Jewelry, Concord
The sight of the name of this store should excite you if you are a jewelry lover. Many people find rocking old yet quality jewelry pieces ranging from bangles, earrings, necklaces, etc., an elegant piece. It is worth trying out if you are a fashion-inclined individual seeking means to spice up your fashion. You could also try it out if you want a charming princess or prince's look as most royalties use old yet quality and elegant jewelry pieces
You can get Jewelry that can be traced to as far back as Georgian times from this store to give that elegant look that you so desire. The repair of the jewelry pieces is also carried out in case of any damage, so you do not end up taking a spoilt or worn-out antique to your home. Despite the Fancy flea store's benefits, the antiques are available for selling for pocket-friendly prices that are way below the worth of the antiques.
North Reading Antiques and Collectibles, North Reading
Wondering where you can get some antiques and collectibles as an illustration for your kids at home to take them down memory lane? Hurry down to the North Reading antiques because your expectation will not be cut short. Probably you may need it for other purposes. For whatever purpose antiques and collection of antiques is necessary, you will always find something to hold on to at the North reading Antiques and Collectibles.
At the shop, the staff attending to you are friendly, and they will be ready to show you around while answering your many questions at the same time. The antiques and collectibles can be gotten for affordable prices enabling you to get as many items as you desire.
New Bedford Antiques at the Cove, New Bedford
The New Bedford shop contains old plates made with ceramics, spoons, cups, and a lot of antiques that you can use to spice a new home, all at affordable prices. The staffs are amicable and ready to show you your way around.
Acushnet River Antiques, New Bedford
This store is huge and spacious to contain a large number of people simultaneously. The parking space at this shop shows that the antiques being sold are of superb quality because there is always barely any available space at the parking space due to the large number of people that troop daily into the store. Many vendors with their wares have been positioned in the shop to distribute their goods at affordable prices.
From the tag given to Massachusetts ' The Landing Place of the Pilgrims', you can be rest assured to get some of the best antiques right in this city. Using the above-listed places as a guide, you can begin your search for the antiques that best suits your needs in the beautiful city of Massachusetts.