Period antique furniture for sale in our Antique Furniture Shop
Antique and period furnishings are among the most collectable antiques around.
Discover some of the most beautiful and desirable antique lamps, mirrors, antique desks, bookcases, beds and the ever popular antique pine furniture in our antique furniture shop.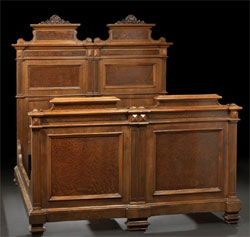 Antique Beds and bedroom furnishings that add warmth and comfort to a characterful design.
Antique beds range from slatted Edwardian bedsteads, to magnificent colonial four poster beds, to Victorian antique beds, slatted Edwardian bedsteads, beautifully painted Italian beds and ornate antique French beds. Find them all in the antique furniture shop.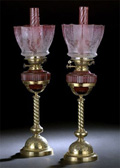 There's nothing quite like a genuine antique oil lamp, or a beautiful antique desk lamp, to add that feeling of opulence and comfort.
Stunningly beautiful oil lamps can be pricey but add simple authenticity to a period design.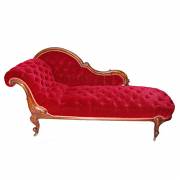 Elegant Antique Chaise Longue to dress a beautiful room.
A chaise longue is an upholstered couch in the shape of a chair that is long enough to support your legs. There's simply nothing that adds more style and elegance to a period bedroom or comfortable lounge than a genuine antique chaise longue. Find all periods and styles in the antique furniture shop.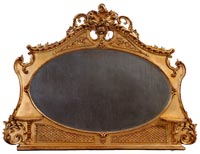 Genuine antique mirrors are a true miracle as they have endured for years of use and have not been broken .
They add light and expand a room but the most important aspect to the antique mirror is the reflection and the coating on the back of the glass. For a diamond dust was added to the paint to produce a wonderful rich, deep and vivid reflection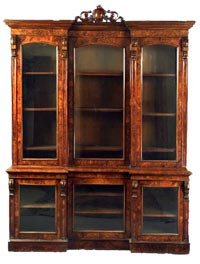 The antique bookcase is an icon in its own right. Statuesque, with real presence and stunningly beautiful in the right setting.
If you're looking to add authenticity to a period design then the antique or period bookcase is the one piece of furniture that will do it and do it well.

The quality and beauty of antique Heriz carpets is truly outstanding. Hand-knotted Heriz carpets and rugs actually improve with age, as Heriz carpets are made by hand, using only natural wool and vegetable dyes. This means your Heriz carpet will wear exceptionally well, and will really improve with age.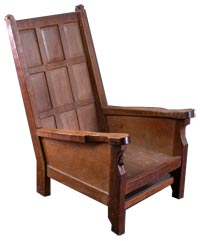 Antique chairs come in all shapes and sizes and can be comfortably included in almost any room design.
From beautifully crafted Gustav Stickley armchairs to the richly decorated period pieces and the well worn but favourite Windsor Chair. It's all a matter of taste..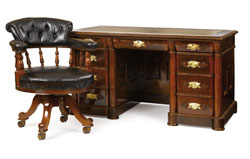 Forget that tacky Ikea laminate desk, a genuine antique desk makes a statement. It says I've been here a while and I'm here to stay.
Match a beautiful antique desk with an antique chair from the same period and you have the makings of a stunning office or study. Make it a partners desk and what a gorgeous environment to work in. Add a matching writing desk and WOW. Bargains galore in the antique furniture shop.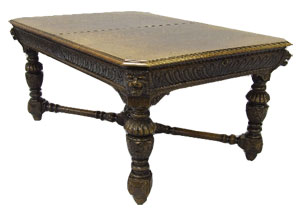 They can be big, they can require a lot of tender loving care, but add an antique dining table to your dining room and bathe in the rich ambience it creates.
Whether Oak, Mahogany, fixed, extending or folding, there's a genuine antique dining table that will fit your dining room and add that warmth and touch of luxury to your dinner parties. Find every shape, size and style in the antique furniture shop.

Beautifully restored or original antique pine wardrobes, pine dressers, chests of drawers, antique pine blanket boxes or bedside cabinets.
The richness of original antique pine, especially the popular recovered pine, remains highly sought after by interior designers and homeowners alike.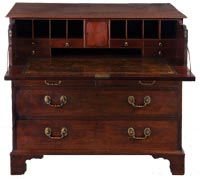 Antique Cabinets are among the most collectable types of antique furniture.
The wide range of forms and superior quality from many antique periods gives the collector a stunning range of antique cabinets to choose from. It's all a matter of taste and setting.

Shopping for an antique wardrobe or armoire, then make sure you check the space you have available. Antique wardrobes can be very large, which is the main reason for buying one. Aside from the build quality and exceptional beauty of some well preserved antique wardrobes.