Beautiful Antique Lamps & Oil Lamps will Compliment Your Modern Design.
There is nothing quite like a genuine antique oil lamp or a beautiful antique desk lamp to add that feeling of opulence and comfort to your favourite room.
The style of antique lamps varies and here you will discover fine examples of Arts and Crafts, Art Nouveau and Victorian gothic lamps.
As well as styles there are different types, including beautiful cranberry glass oil lamps, sophisticated desk lamps and even the odd gasolier or electrolier.
Whatever style or type of lamp you choose, you will really come to appreciate the particularly warm light that your antique lamps and matching lamp shades provide.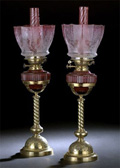 One positive aspect of owning a genuine antique oil lamp is its value.
An oil lamp is often viewed as a prize collectible among lamp collectors.
Some lamps are simply considered decorative while some are truly functional.
A functional oil lamp will have an increased value over its purely decorative counterpart.
Particularly if the lamp consists of parts that are in themselves collectable, like original cranberry glass shades or oil holders for instance.
When you purchase an antique oil lamp or any antique lamp as a long term investment, it really is essential that you find out if the lamp is in working order.
Factors you should consider before buying any antique oil lamp.
Does your antique oil lamp work? If so, it will be worth more
How is your lamp constructed? Check if the lamp is made of silver, brass or bronze? The more precious the material, the more it will be worth
Verify the lamps age. For an antique lamp to hold its value, it must date back at least 100 years
Repairs and Restoration Has your antique lamp been restored to working order or is it not working but in original condition? A lot of antique collectors prefer original condition with genuine age marks rather than a bright shiny restored lamp
Is your antique oil lamp rare? If so, rarity will make it far more desirable to antique collectors. But, remember rarity can be many things. The maker, the material, the design and even the originating source can all make a difference in the rarity stakes
Antique lamps & particularly oil Lamps come in many shapes, sizes and materials.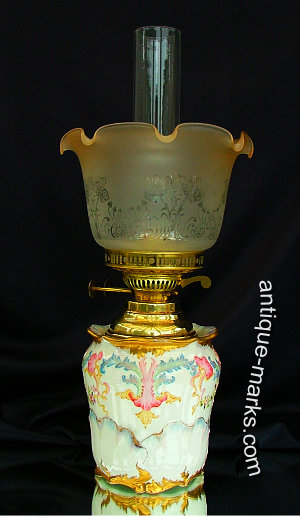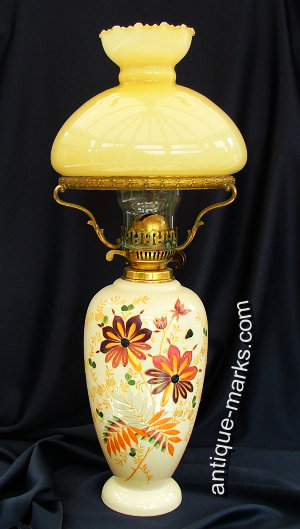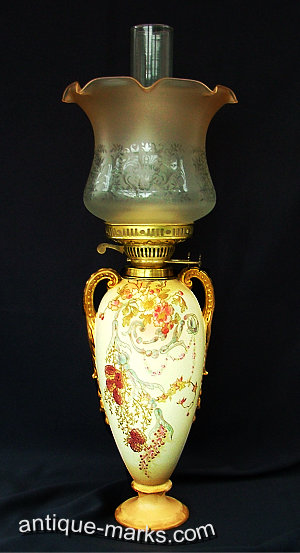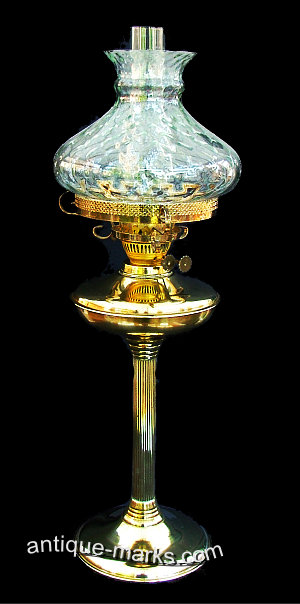 Photos above show an antique Bisto Porcelain Oil Lamp; a Victorian Opaline glass oil lamp; a Victorian porcelain oil Lamp and an antique Brass oil lamp.