Some Good Advice & Tips on Buying Antique Furniture ... Online
The internet has changed the way we shop for furniture.
In the modern world furniture can be bought for the home or office from online stores, auction sites and websites specialising in the sale of antiques, reproductions and second hand furniture.
Some of the most popular online antique furniture retailers are;
eBay, sellingantiques, the Conran Store, Crate and Barrel, Design Within Reach, Highbrow Furniture and Horchow.
There are also a great many websites, including eBay, that deal with individual antique sellers and also offer good reproduction furniture.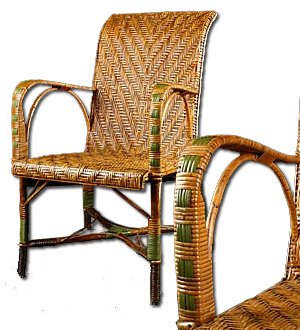 So, follow these guidelines and make sure you get exactly the antique furniture that you think you're paying for...
1.) Look through home shopping and design books and get a clear idea of the kind of furniture you want.
2.) Consider size, position, style and the period, as well as your personal needs with regard to colour and choice to suit your interior or enhance your collection.
3.) Use local sources for both price and style comparisons. Go to your local antique centres and view what's on offer. Look at prices and get to know what's available for the money you are willing to spend.
4.) Visit at least three online stores that stock the types and age of furniture you are looking for. Check prices and note any deals or offers available. Make general enquiries about returns policies, shipping, transit damage, insurance, and warranties.
5.) Buying online means you cannot physically see the item, so try to use simple design software to arrange the furniture you hope to purchase or use cut-outs and try to scale them so they fit properly. This will help you make a decision based on size.
6.) If using large online antiques centres where a great many individual antique dealers place their stock on display, look for discount sales, discount coupons, special offers and free shipping offers before buying. Very often you can get high end furniture at an affordable price.
7.) Always ask your online seller to guarantee that what you see in the images provided is exactly what you are paying for. Sellers have been known to place generic images of items online.
8.) Above all, make sure your online antiques furniture dealer is trustworthy and has been in business for a decent length of time.
Buying antique furniture online is great for convenience but only really useful if you know how to protect your own interests and don't get fooled by slick images and glossy advertisements.