Gold lockets are a beautiful example of antique jewelry. They come in a variety of shapes and sizes and can be very ornate or simple. What makes gold lockets so special is the history and sentimentality behind them.
People have been giving and receiving gold lockets for centuries, often as tokens of love or remembrance. If you're looking for an elegant piece of jewelry that has a lot of sentimental value, a gold locket is the perfect choice.
What is the history of antique gold lockets?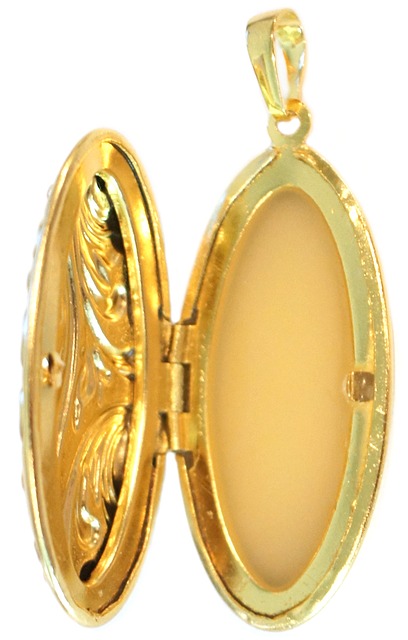 The Victorian period (1837-1901) is known for fine jewelry. Antique lockets were most used to hold photographs of loved ones or locks of hair, though they also were available in different sizes and shapes which may have been used for other purposes such as holding medicine or poison.
Some women had expensive lockets with room for several locks of hair or other items in them, while others had more inexpensive lockets which might only contain the hair of a loved one. The Victorian Era was quite sentimental, and memories were often represented by objects like antique gold lockets.
Lockets can be found in many shapes and sizes. A heart-shaped locket is perhaps the most popular. Other shapes include oval, round, and a crescent shape which is most associated with a locket used to hold a portrait miniature of a loved one.
Lockets with covers that swung open were known as "chatelaines" or "guard-lockets". These lockets generally contained several small compartments inside them which were used to hold the hair of several loved ones. Covers could be embellished with precious stones or contain sentimental inscriptions which would allow them to double as miniature portraits.
The most common material for lockets was gold due to its eternal nature, but silver and other precious metals were also used extensively. It is not uncommon to find antique gold lockets as well as antique silver lockets which date from the Victorian Era.
Most fine Victorian gold lockets contained a glass front so that the original contents could be preserved and viewed by those who carried the locket. Glass fronts were seen as being symbolic of eternal memory, so many rings from this era will have a glass window in them which allows the engagement ring to be viewed by those it is intended for.
What was the Romantic Period for antique gold lockets like?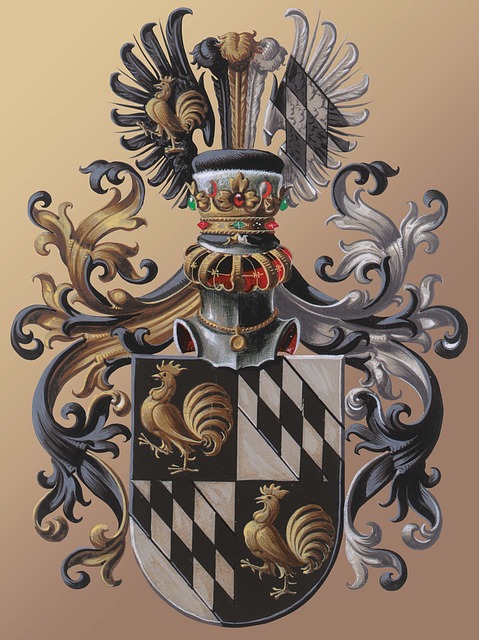 The Romantic period was the time of great change for antique gold lockets. During this time, there was a renewed interest in art and literature. This led to changes in the type of jewelry that was worn during this time. The antique gold lockets produced were smaller than those created during previous periods like Neoclassicism or Rococo.
Who wore antique gold lockets?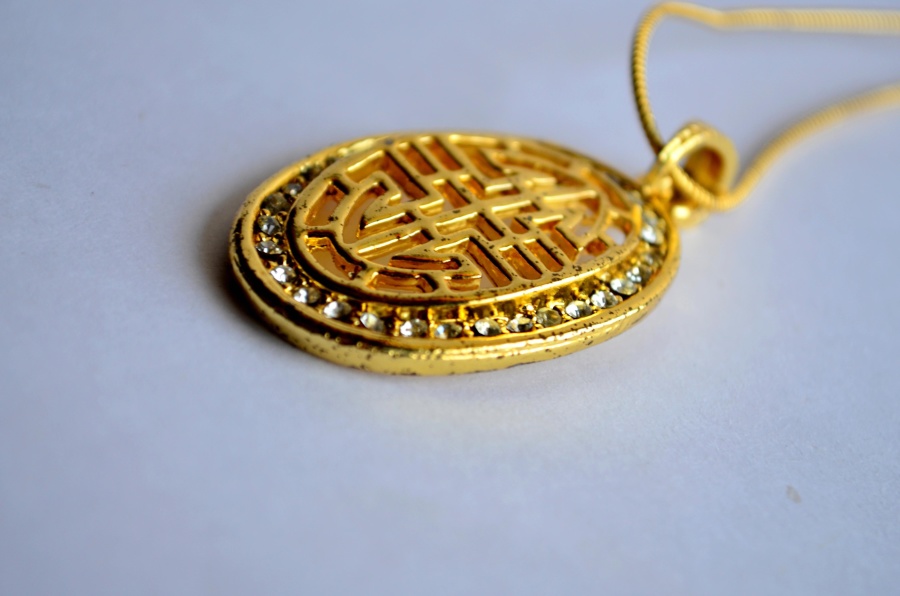 During the Romantic period, women started wearing antique gold lockets again after a shift in material production and design that resulted in an increased desire for sentimental items that would signify one's love or individuality. At this point in history, it became popular to use personal possessions as symbolic representations of one's deepest feelings.
Why are antique gold lockets important?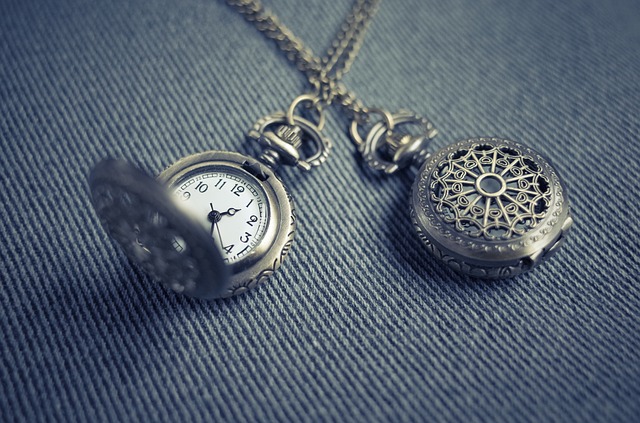 Lockets are still popular today, but during the Romantic Period, women prized them as symbols of love and affection. These lockets also became more symbolic than they had been in previous centuries. For example, according to "Romanticism and Jewelry Design," some lockets were designed with "two miniatures, one of the lady's husbands…and another of her lover."
What does the antique gold locket symbolize?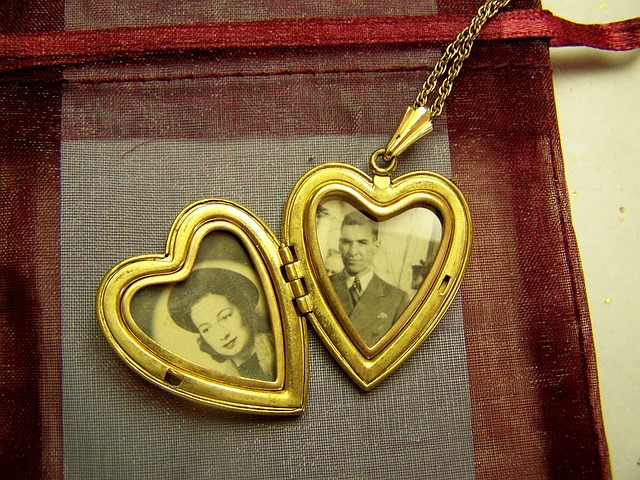 The locket was used to symbolize love, friendship, or family. These were worn by women as a piece of jewelry during the Victorian era. Many times, they contained pictures inside of beloved ones. They first appeared around the 1820s and were often worn on a gold chain. Eventually, the size of the locket grew to be over an inch long and more than two inches wide.
Lockets had many different variations. Some locket designs that are very well known are filigree, enamelled rosebuds, heart pendants, hair miniatures, brooches, and more! For the Victorians, almost anything could be made into a locket.
Customers were even able to have their own unique locks of hair put inside of them. Some of these are still being found today with strands of hair in them! Others had room to hold other pieces of jewelry, not just hair. Most of these lockets had the initials of the owner engraved on them, but not all of them did.
Lockets were often given as gifts to someone special in your life. The Victorians believed that wearing something close to their heart would bring them good luck and protect them from harm or bad energy. Gold lockets are a very common Victorian antique to find. They were a fad during the Victorian era and have been collected by many people over the years.
How to spot an antique Gold locket?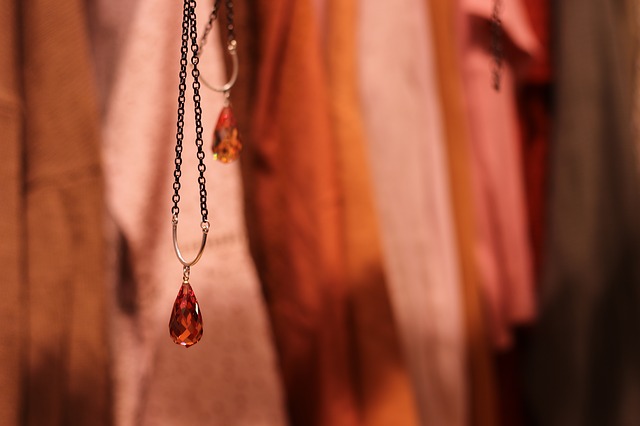 There are many ways to determine if the locket is antique. First, look at any markings t it. If they are in Latin or another older language, this increases their value desirability. Look also for ornate engravings that may be faded due to age. You can check if there is still an original chain attached by slowly pulling the chain and seeing if it is attached. This does not apply to newer chains added later, which can be easily cut off with wire cutters.
A locket will also havle a pin clasp on the outside and a tiny latch or another moveable part on the inside. You should look for dents and marks made over time by careless handling. These dents and marks, which will not be found on newer lockets, add to the charm and historical value of a genuine antique.
Of course, you can always ask an antique dealer or jewelry salesperson if they know anything about your locket. They may not be able to give you an official appraisal, but they can tell you if it is a newer item or one from a more historical time.
Types of Antique Gold Lockets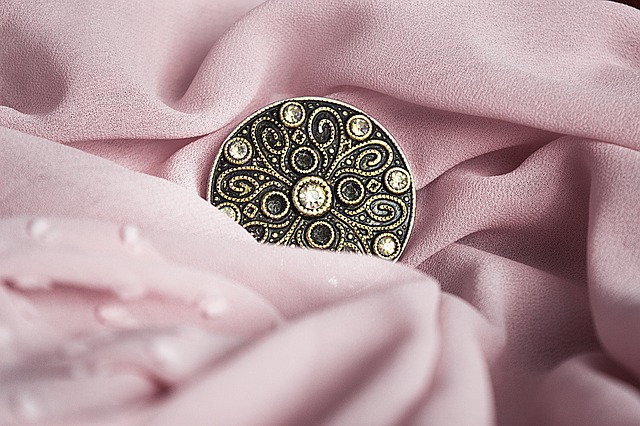 Gold lockets come in many shapes and sizes. They can be oval, round, or rectangular, with different levels of ornamentation.
Miniature portrait locket
The miniature portrait locket is a very popular type of gold locket that appeared in the 1800s. These lockets are shaped like miniature paintings, with ornate borders and sometimes crystal panels. Inside there is space for a small photograph, often surrounded by more elaborate metalwork designs.
Oval gold locket
This style is one of the oldest types of the locket, dating back to the early 16th century. An oval frame encloses a small square or rectangular prism that opens into two compartments. Oval lockets are also known as "casket" lockets since they resemble small jewelry caskets.
Small gold locket
These petite lockets are smaller in size than most other types. They can be oval, round, or rectangular in shape and can be made in a variety of ornate styles, usually with delicate engravings. The inside compartment may feature an elaborate design created to hold a small photograph or image.
Round gold locket
These lockets are circular in shape and come in various sizes and levels of ornamentation. Most round lockets have only one compartment, which holds a circular photograph, though some have two compartments.
Oval picture locket
One of the larger types of the locket, this style has a large oval frame enclosing a rectangular prism that opens into three compartments. The center compartment is usually wider and deeper than the other two, and it contains a place for a small picture.
Round picture locket
Much like the oval picture locket, this type has a circular frame enclosing a rectangular prism that opens into three compartments. However, the round picture locket's center compartment is wider than the other two and contains a picture space
Rectangular gold locket
This style is like the round picture locket, with its rectangular shape and three compartments; however, the rectangular compartment in the middle holds an image instead of an entire picture. This type of locket usually has ornate designs on both sides.
Heart-shaped locket
This type of locket is shaped like a heart, with an ornate design on both sides. It has either one or two inside compartments that hold one portrait photograph each.
Heart-shaped miniature locket
Like the heart-shaped locket, this type is shaped like a heart. The difference is that it opens into two inside compartments that hold one portrait photograph each, plus it has less ornamentation than its larger counterpart.
Gold filigree locket
This style of locket is very popular and has been made since the 19th century. It is shaped like a heart and opens into two inside compartments that hold one portrait photograph each. The outside is ornamented with gold filigree work in the shape of leaves, vines, flowers, scrolls, and other designs.
Conclusion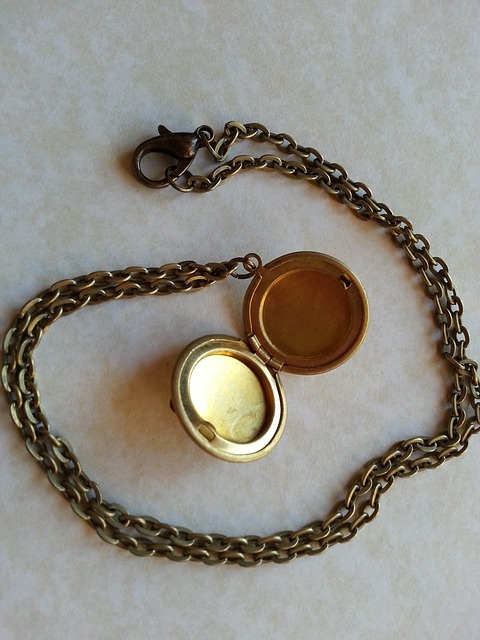 A gold locket is a great piece to wear as it can hold two photos of your loved ones, or one photo and an inscription. They are also very sentimental pieces that remind you of the past every time you look at them. Whether for yourself or someone else, I hope this history has inspired you to buy an antique gold locket!