1

Antique Furniture Styles. Choosing the Right Antiques for Your Home
The period and style of antique furniture you choose to decorate your home with can say a lot about your own style and taste. So, how do you make sure what you choose is the right kind of antique furniture, that it's a sound investment in both taste and style that fits your budget but won't stop being fashionable
Continue Reading
1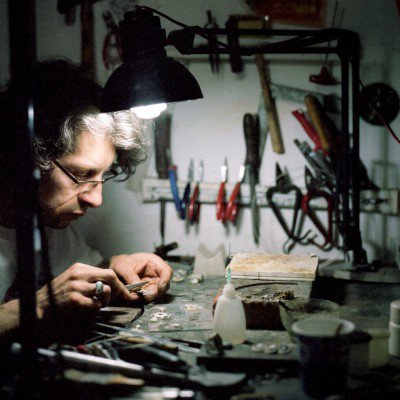 Spotting Antique Fakes and Forgeries
The Golden Rule when buying antiques, is always to ask the seller and to make sure they answer positively one way or the other. If the answer is maybe, could be or it might be an original, then think twice before you buy. Antique fakes are better now than ever and the antique collector really does need to be wary.
Continue Reading
0

Chinese Symbols on Antique Furniture
A glossary of Chinese Symbols and oriental marks found on antique furniture and other artifacts. Everything from the eight immortals to the Stellar triad and various traditional symbols for animals fruit and flowers with an explanation of why they would be used
Continue Reading
Tips on Repair & Caring for Antique Furniture
Tips on the Repair & Care of Antique Furniture and Furnishings. It's rare for antique furniture to be kept solely for display purposes, so certain precautions are necessary in caring for antique furniture if it is to withstand years of daily wear and tear. Treat your antique furniture with due respect for the original use it was designed for. The surface of an old desk, for instance, was not designed to withstand the pressure of a ball point pen. Tilting or leaning back on a chair, ...
Continue Reading
Caring for Antique Carpets
A few sensible tips & some advice on caring for your Antique Carpets and Tapestry ... Our antique carpets and tapestries are amongst the most beautiful items we own. But they are probably subjected to the most abuse as caring for antique carpets and tapestries can be a time consuming job. Cleaning is relatively simple as long as it is done regularly and excessive wear is avoidable if correct placement is considered. But carpet, tapestry or any textile repair is rather more involved and ...
Continue Reading
Buying Antique Furniture
Some Good Advice & Tips on Buying Antique Furniture ... Online The internet has changed the way we shop for furniture. In the modern world furniture can be bought for the home or office from online stores, auction sites and websites specialising in the sale of antiques, reproductions and second hand furniture. Some of the most popular online antique furniture retailers are; eBay, sellingantiques, the Conran Store, Crate and Barrel, Design Within Reach, Highbrow Furniture and Horchow. ...
Continue Reading
Antique Furniture Restoration
Antique furniture restoration refers to either the practice of restoring a piece of antique furniture Either to a like-new condition or to what might be perceived as like-new Or it can refer to the practice of preserving a fine piece of antique furniture to prevent any further deterioration in its condition. What is Antique Furniture Restoration? Furniture Restoration can involve something as simple as lightly cleaning a cabinet, a bookcase or set of drawers to remove excessive dirt or ...
Continue Reading
Antique Carpets and Tapestry
Knowing, caring for and displaying your antique carpets, tapestry, samplers and textiles. Your antique carpets and tapestry are among the most beautiful items you will own but they are probably subject to the most abuse. Caring for antique carpets and tapestries can be a very time consuming job. The term carpet was originally used to describe coverings for tables, beds, and other furniture and only from the early 18th century was it associated with floor coverings. The history of antique ...
Continue Reading
0

Thomas Chippendale (1718 to 1779)
Thomas Chippendale 1718-1779 Who was the antique furniture maker Thomas Chippendale (1718 to 1779)? Thomas Chippendale is probably the best known British cabinetmaker. He was a leading British cabinetmaker whose work was extremely influential during the early Georgian period. It was widely copied and imitated in later years. Early Life Thomas Chippendale was born in Oatley, Yorkshire in 1718 into a family of carpenters. Not much is known of his early life and career. In 1748, ...
Continue Reading
Identifying Antique Furniture
Tips & Advice on Identifying Antique Furniture Antique Furniture is one of the most fascinating sections of antique collecting. Primarily because so many of us naturally do what's most important when collecting antique furniture. We buy what we like. Most antique furniture tends to be purchased by ordinary everyday people, rather than dedicated antique furniture collectors. In other words, more vintage furniture is acquired for its beauty and function rather than the profit ...
Continue Reading