1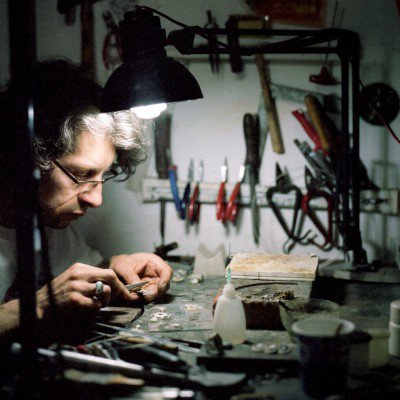 Spotting Antique Fakes and Forgeries
The Golden Rule when buying antiques, is always to ask the seller and to make sure they answer positively one way or the other. If the answer is maybe, could be or it might be an original, then think twice before you buy. Antique fakes are better now than ever and the antique collector really does need to be wary.
Continue Reading
Collecting Silver Coins of the British Commonwealth
The British Commonwealth is one of the largest international organizations in the world, containing over fifty member states and a population of over two billion. Its member nations have produced some of the most interesting, varied, and beautiful silver coins in the world. Here we look at the silver coinage histories of Canada, Australia, New Zealand, South Africa, and India, and a few bargains that silver investors and coin collectors should watch out for when searching for collectible silver coins from these countries.
Continue Reading
Collectible South African Silver Coins
The history of South Africa has been a turbulent and often a bloody one, creating a complicated coinage. British forces arrived at the Cape of Good Hope in 1795 and after several spats with the Netherlands, the Cape Colony was formally recognized as a British possession by the 1815 Congress of Vienna. A series of wars with the earlier Dutch Boer settlers and the native peoples, most notably the Zulu, followed. By 1910, Great Britain had absorbed the northern Boer-ruled Transvaal Republic and ...
Continue Reading
Collectible Australian Silver Coins
Like Canada, Australia freed herself from direct British rule over a century ago in a civil separation from her mother country. Again like Canada, Australia also became a part of the British Commonwealth. But, unlike Canada, Australia kept the pound sterling as her currency until 1966, after which she converted to the Australian dollar that she uses today. Silver Collectors interested in buying Australian silver coins may already know about the Kookaburra series of .999 fine silver one troy ...
Continue Reading
Collecting Antique Silver
It's cheaper than Gold but Collecting Antique Silver can be an expensive pastime. If you choose collecting antique silver as your main antique interest, you should make sure you know the general history and the historical periods associated with collectable silver. Silver is a precious metal. It's lighter and slightly less malleable than gold, but unlike gold, silver is prone to tarnishing as it reacts with pollutants in the air. Silver products are usually made from an alloy of pure ...
Continue Reading