Beautiful Opalescent Hobnail Cranberry Glass Vase but who was the maker?
by Joyce (Florida USA).
This piece of Cranberry Glass belongs to my daughter in law. It was given to her by her mother who had gotten it from her great aunt who was born in the late 1800s in Ohio.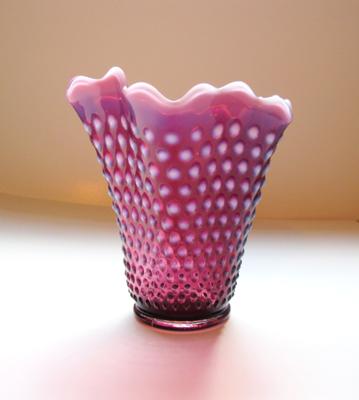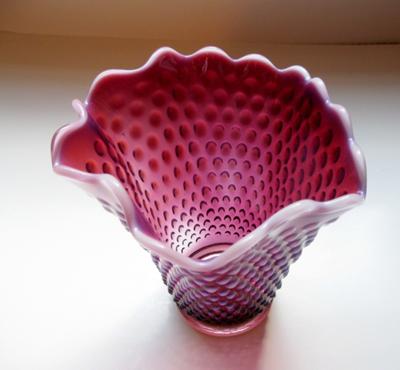 Full photo above of Cranberry Glass Vase and Vase Top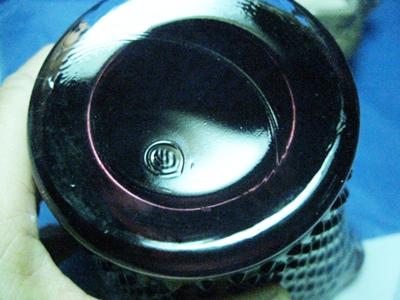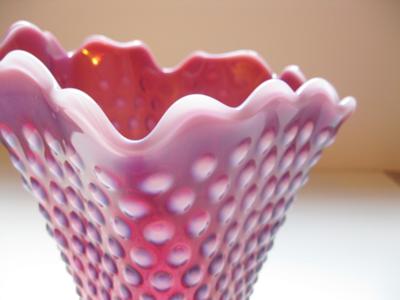 Additional photos of the Cranberry hobnail vase base mark and Close Up of vase decoration
There is a mark on the bottom of the glass but I can't identify it.
I've looked all over the web but have never found a vase like it.
All the hobnail cranberry glass I've seen is very symmetrical whereas this one is free form.
Very few examples of cranberry glass seem to have a makers mark.
We'd love to know anything about the glass and the mark.
Thanks, Joyce
Comments on Joyce's Opalescent Hobnail Cranberry Glass Vase
Answer to the mysterious cranberry glass vase by: Charles
It is a hankerchief design cranberry glass vase by Fenton, pre-logo year early 1970's.
So, Fenton Cranberry hobnail vase is the answer.
Very collectible.