Quilts are a staple in all walks of life. They are a blanket to keep warm with, they can be passed down from generation to generation. There is usually a story behind each quilt, especially if they are handmade quilts.
When these quilts begin to age, you need to find a way to protect them from everyday wear and tear. You want to protect them from bugs or sun damage. These are not the sort of objects that should be left out and have children jumping on them all the time.
Some of these Vintage or Antique quilts may have won some great prizes for their craftsmanship and design. Again, these are not ordinary blankets that should be left out and unprotected.
There are obviously a few steps you want to take to preserve the history and condition of your vintage quilt.
Document the History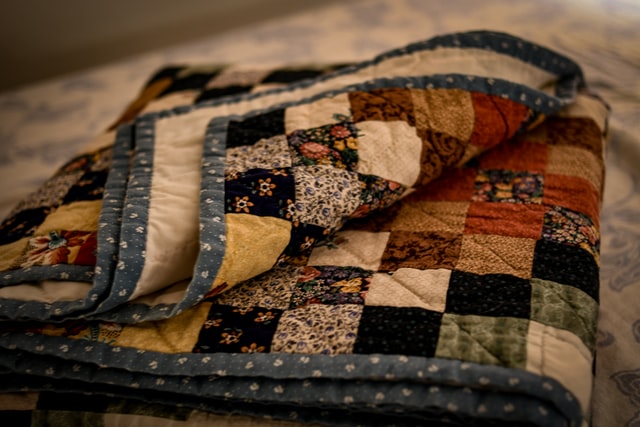 You will want to type out or print out all the relevant and irrelevant information that you know about the Antique Quilt. This information will include the name or names of the people who helped to sew the quilt.
You will want the date or dates that the quilt was made. The reason the quilt was made, such as a wedding gift. Where did the material all come from, such as did someone pass and that person's clothes were used to make a quilt?
One important memory to document is to interview older family members and see if they have any important or even non-important information in regards to the Antique quilt, who made it and why. The pattern may also be one of the most important factors that you document in the quilt.
Please remember that all this documenting that you are doing must be written with an archival pen on archival paper. The sheet of paper should be then slipped into a polypropylene sleeve so that this information is also protected.
You should take many pictures, enough to cover all portions of the quilt, both sides. These photos should be general photos and also as many detailed photos as you are capable of taking. They can be placed into a protective envelope and then slipped into a polypropylene envelope to preserve the pictures without damaging them or the quilt.
Do not hesitate to take pictures of any rips, tears or loose seams you see within the quilt. As an Antique, there are expected to be areas of loose thread, small rips or tears. There are conflicting reports on what should be done with these areas. Some authorities will tell you to carefully repair the small rips or tears, maybe tighten up the seams if possible. Others with the knowledge of Antique quilts may tell you to not alter the quilt at any time. They will say to not fix any damaged areas or tighten any seams.
Cleaning an Antique Quilt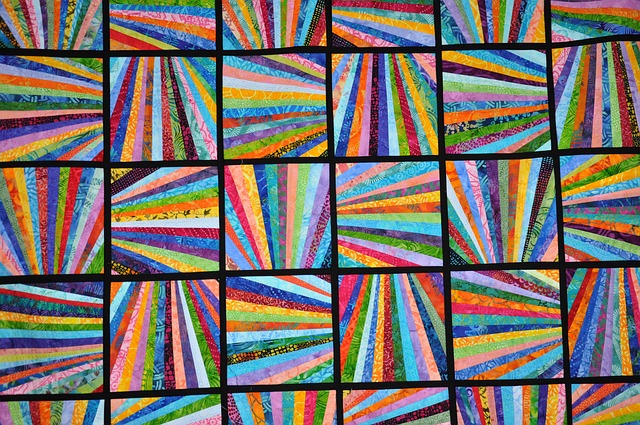 Understandably, it would seem like the easiest action to take with an Antique quilt to clean it is to throw it in a washing machine and dryer. However, with items that are considered Vintage or Antique, it is always best to research and locate a conservator cleaning person. They know and fully understand all the risks of cleaning an Antique quilt.
Of course, if the material is already colourfast and has no inked signatures, it may be okay to wash it in a machine, on a very gentle cycle with a very gentle laundry cleaner.
Storing an Old Quilt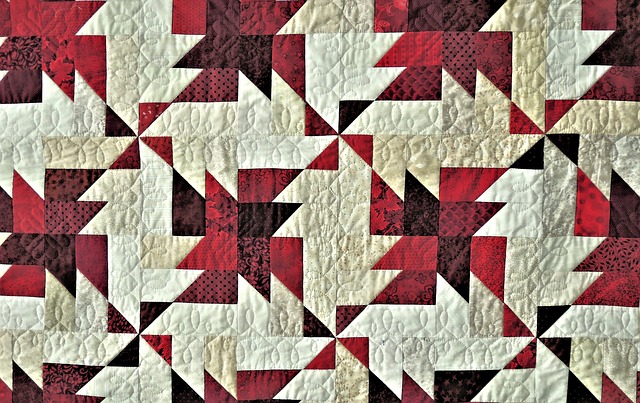 Using tissue paper is one of the best things that you can do when storing your Antique quilt. Consider where you are going to store the Antique Quilt. You cannot leave it in the basement or in the Attic. These two rooms are prone to moisture, and obviously, you do not want to get moisture on the Antique Quilt that you are trying to preserve.
Basements are also prone to flooding or leaking pipes or pipes that may burst due to ice-cold temps or pressure in the pipes. The only issue that would or could be worse than moisture on the Antique quilt is if a fire broke out in the home or even just the room where you are storing the Antique quilt in.
All-in-one storage kits are by far the best protection for your heirloom or Antique quilt. The kit, like the name implies, is a complete kit. Within the package, you will find two pairs of White cotton inspection gloves, an acid-free textile storage box, and paper that measures 24x20 feet of unbuffered archival tissue paper. There is also a reusable desiccant metal box that helps to keep moisture out of a large polythene bag and also the box that will hold it all.
The tissue paper that is used for storage, is not ordinary tissue paper. The tissue paper that is used in the storage of Antique items is buffered tissue paper. The tissue paper contains a buffering agent that will neutralize any acids that were there or may soon be there, accidentally.
To use the buffered tissue paper, it should be laid out on top of the Antique quilt before it is folded. Doing this helps to protect the material from becoming indelibly creased. It is also highly advisable to refold your Antique quilt a few times a year to prevent the same type of crease in the material.
Determining Your Antiques Quilt Age
The fabric of the Antique quilt can actually be where the answers are as to the age of the Antique quilt. The earliest antique quilts were made with homespun cloth. Print materials became common in the late 1820s.
The nineteenth Century quilts used materials such as Muslim, calico, gingham and solids, along with wool and challis. Women that lived on the frontier made use of Muslim, sacking and also sample swatches.
In the Victorian era, cloth such as silk, taffeta, velvet and satin began to be used on quilts. Beginning in the mid-1800s women were making quilts specifically with materials made for quilting.
The quilt-like mania phase witnessed the manufacturer selling bundled scraps for quilt making. Even cigarette makers got in on the material sales, in a way. The tobacco manufacturers would slip a swatch of silk into the cigarette packaging or tobacco. This was a way to convince women to begin smoking as they could obtain some silk for their quilt making.
At the turn of the Century, women began to use feed sack material and sugar sack material to incorporate into the Quilt pieces. Certain regions and certain eras all had patterns specific to them. However, due to these little visuals, made it a little easier to tell who the makers were. For example, the Pennsylvania Amish quilts were made generally with straight-edge geometric shapes.
The smaller, patchwork-type pieces signalled frugality and patience. This was the early beginning of recycling. When using design motifs may help to determine a quilt's age. It must be remembered that the material could actually be a decade or two older than the time the quilt was made.
Handle with Care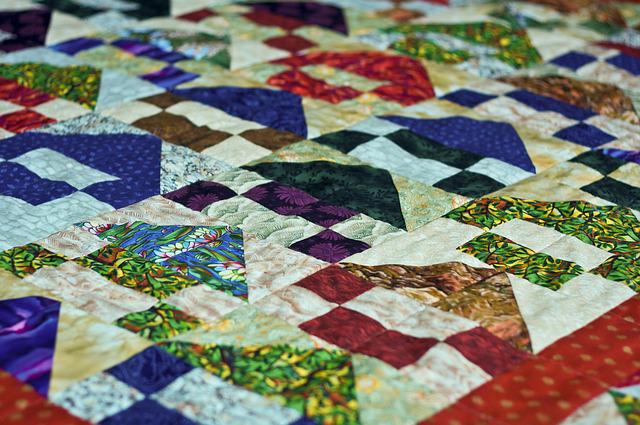 One of the safest ways in which to handle your Antique Quilt is to wear white gloves. These would be the same type of gloves that are worn in Museums and Auction Houses when handling Antique items.
The gloves do actually have a purpose for being worn. For one, they prevent oils from the skin from being put on the Antique Quilt. They will also prevent the transfer of any dirt or debris that may be on your fingers.
One more important fact that must be remembered is that you must remove all jewellery from your fingers and your wrist before touching the Antique Quilt. The jewellery or bracelets or watches could stage the antique material and cause damage to it.
Final thoughts and Tips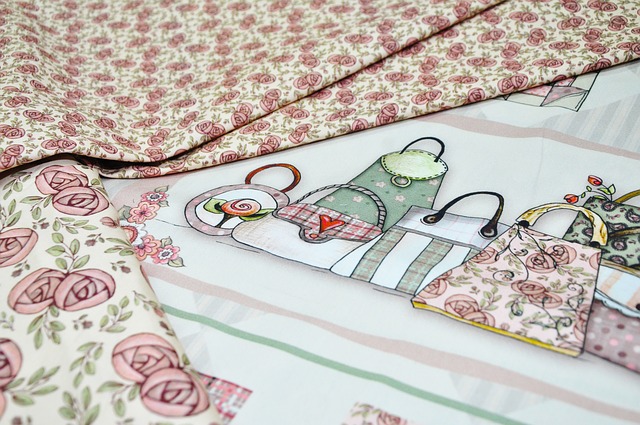 When you want to prepare the Antique Quilt for storage, be sure that it is laid out in an extremely clean area. You could actually use buffered tissue paper to cover the area which will further protect the Antique quilt.
Lay the Antique Quilt completely flat, then you are able to cover it again with the buffered tissue paper before you begin to fold the quilt.
As with any Antique item, material or other product, never eat or drink around the Antique item. Definitely do not set the food down on the Antique quilt with the thought that the buffered tissue paper will protect the material. This is not the case when actions like that are purposely taken.
Food or drinks, whether accidentally spilt or even a splash from a straw can permanently damage the Antique item. This will ruin it forever, or at least seriously lower the value of the Antique quilt.
Many of us prefer to store items from our ancestors together. Items such as photographs, letters and even jewellery. These items contain chemicals that could be transferred to the Antique quilt and cause irreparable damage. The best practice is to always store an Antique or Vintage quilt in the method mentioned above, and alone in the box.
Even if you had inherited more than one Antique quilt from the same relative, they should be packaged and stored separately.