Aynsley China is now synonymous with fine bone china and elegance, yet before we get into the intriguing life this brand has went through we should start from the beginning. When one hears the term "fine china", we generally picture thin, snowy white porcelain with intricately painted or printed designs. Although produced in France, Germany, Hungary, and other places, fine bone china is in many ways as quintessentially British as Earl Grey tea and fluffy English scones. Ceramics have been produced on the British Isles since prehistoric times, although the fine white porcelain we now associate with England were not developed until the mid 18th century. Two Staffordshire potters and entrepreneurs, Josiah Wedgwood and Thomas Whieldon, produced a cream colored lead-glazed earthenware, which became known by 1765 as Queen's Ware. This lightly colored ware proved so successful that it competed with imported porcelain, was imitated throughout the country, and is now recognized as the precursor to fine bone china.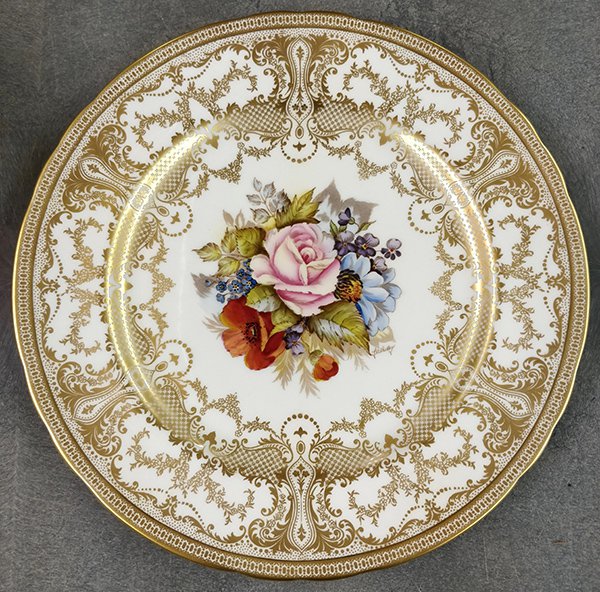 Bone china is a type of soft-paste porcelain that is composed of bone ash, feldspathic material, and kaolin. The traditional recipe for bone china was improved and perfected by Josiah Spode at his Spode pottery works in Stoke-on-Trent, Staffordshire between c1789 and 1781. By the turn of the 18th century, commercially produced bone china was readily available on the English market. From its initial development right up to the latter part of the 20th century, bone china was almost exclusively an English product and its production was effectively localised to the area around Stoke-on-Trent. Most major English firms made (or still make) bone china, including Mintons, Coalport, Spode, Royal Crown Derby, Royal Doulton, Wedgwood, Worcester, and many others. Although it is widely recognized that the fine china market has taken a hard hit in recent years, two brands remain particularly popular for their lasting designs and excellent quality. Among fine bone china collectors and high tea enthusiasts alike, the names Aynsley and Paragon are synonymous with timeless elegance. It is somewhat ironic then, that such little information about either company is readily available. This article seeks to remedy that deficiency, compiling what is already available on the internet with the writer's own experience in the area. It will focus on Aynsley china, including a history of the company and an overview of several desirable artists who painted for Aynsley and who's work often turns up in the marketplace.
A Short History of Aynsley China
The Aynsley brand was established by John Aynsley (I) in 1775, in a small workshop in Longton, Stoke-on-Trent, Staffordshire. Not much is known about John Aynsley's early life, but it is likely his parents were semi-elite landowners who helped him set up his Longton factory at the age of 23. Initially, Aynsley was known as an enameller, indicating he was at first a china decorator rather than a manufacturer. The company eventually moved into china production, although accounts vary with regards to the date. Some suggest manufacturing began as early as 1776, while others suggest 1788 as a more likely date. All agree, however, that by 1810 Aynsley and Company were producing their own china on Flint Street in Longton. Specializing in lusterware, by the time of his death in 1829 John Aynsley was credited with popularizing this type of porcelain "through the whole of the district".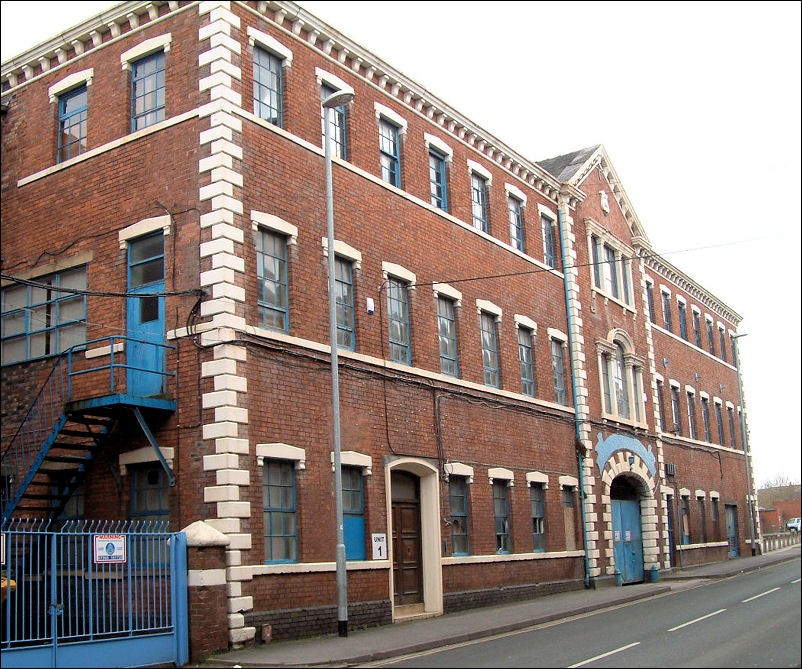 John Aynsley's son James continued the family business with limited success, and not much is known about him except that he died in 1841 and that his second eldest child entered the pottery trade around the same time. To add confusion, the original John Aynsley's grandson was also named John Aynsley. Through the early-mid Victorian period, John Aynsley (II) subcontracted for various potteries in Staffordshire, before founding a factory (known as the 'Portland Works') in Longton in 1861. The second John Aynsley was also active in local politics, serving as Mayor of Longton between 1886 and 1890. Through the late 19th and early 20th century, Aynsley gained a reputation for quality in both Great Britain and abroad. The Tulip shape, one of Aynsley's most popular patterns, was released in 1931 and was even ordered by Queen Mary. This pattern is highly sought after today and remains a quintessential example of the Art Deco style popular at the time. Arriving at the height of the Great Depression, Tulip was no doubt an expensive luxury inaccessible to the average family and as such remains elusive to this day.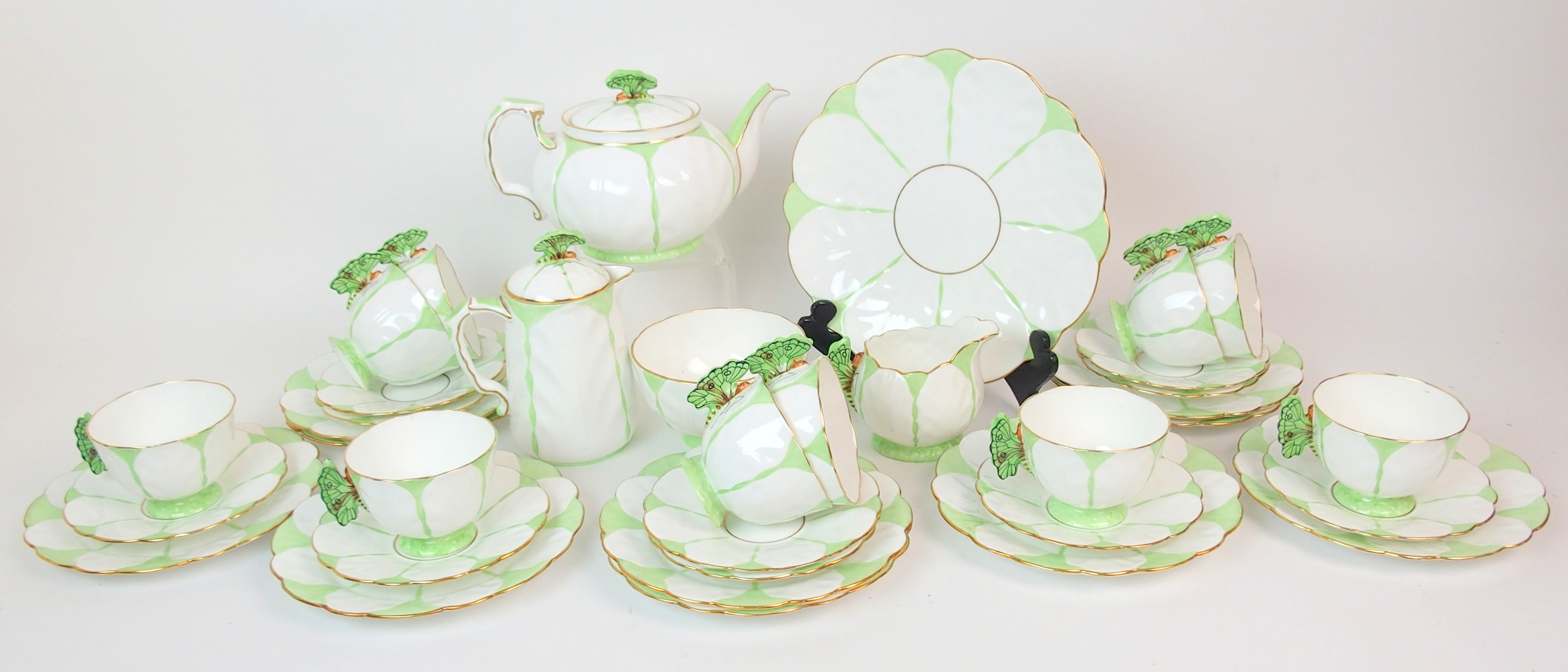 Notable 20th Century Artists Employed by Aynsley
Although there is no doubt that a significant number of great artists were employed by Aynsley China Ltd. over the years, this article will focus on three 20th century Aynsley painters who often turn up in the marketplace. As such, it is not unlikely that the average collector might come across one or more of these names in their local antique or china shop! All three artists were employed through roughly the same period, between the 1930s and 1970s, and it isn't altogether uncommon to see a saucer signed by one paired with a teacup signed by another. Most dealers agree that this was an accepted practice straight out of the factory, so don't fret if your artist names don't match up.
It should also be noted that the decorating process at Aynsley evolved over the years. Earlier pieces were exclusively hand-painted, but later pieces were transfer printed with varying degrees of hand-painted touch-ups and enhancements. Though hand-painted examples were often signed with the artist's name, this "signature" was invariably set onto the piece as part of the transfer-printed outline.
Doris Jones (active 1938-1969)
Along with her contemporaries Nancy Brunt and Joseph Bailey, very little is known about Doris Jones except that she worked at the Aynsley factory between 1938 and 1969. Her work is most commonly found on earlier fruit and berry designs, which later became Aynsley's "Orchard Gold" pattern. Pieces painted or enhanced by Doris Jones are signed "D. Jones", an example of which is seen below.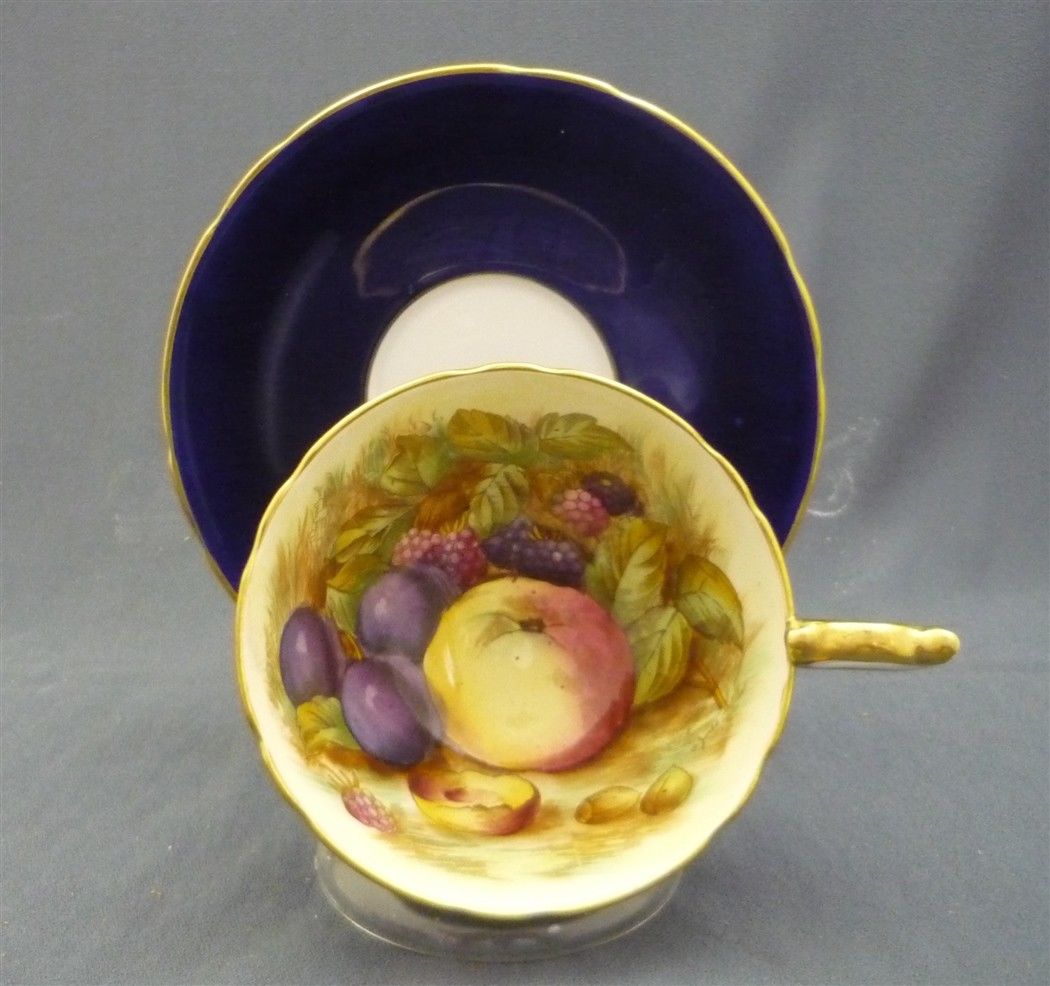 Nancy Brunt (active 1935-1975)
Like Doris Jones, Nancy Brunt is most commonly associated with fruit and berry designs. She was employed in the Aynsley factory between 1935 and 1975 and her work is signed "N. BRUNT". Although teacup and saucer duos are the most widely collected, both Jones and Brunt are known to have painted a wide range of dinner and tea service pieces.
Joseph A. Bailey (active 1937-1974)
Of the known artists who were employed at Aynsley through the mid 20th century, the one whose work is in highest demand is Joseph A. Bailey. Where Jones and Brunt tended to paint fruit and berry patterns, Bailey was more well-known for painting flower patterns. Designs painted by Bailey were done with a particular style and flourish, and can be picked out from across a room by experienced Aynsley collectors. Like his counterparts, very little is known about Joseph Bailey except that he was employed by Aynsley between 1937 and 1974. The large pink rose, sometimes referred to as a cabbage rose, is particularly characteristic of Bailey's work.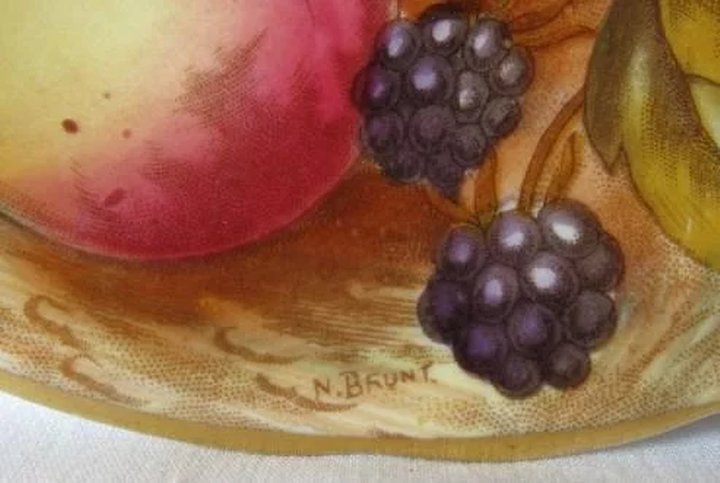 Value of Aynsley China
Although Aynsley china is among the most desirable brands of English fine bone china, most pieces are still quite affordable to the average collector; transfer printed teacup and saucer duos can often be found for as little as $5 or $10.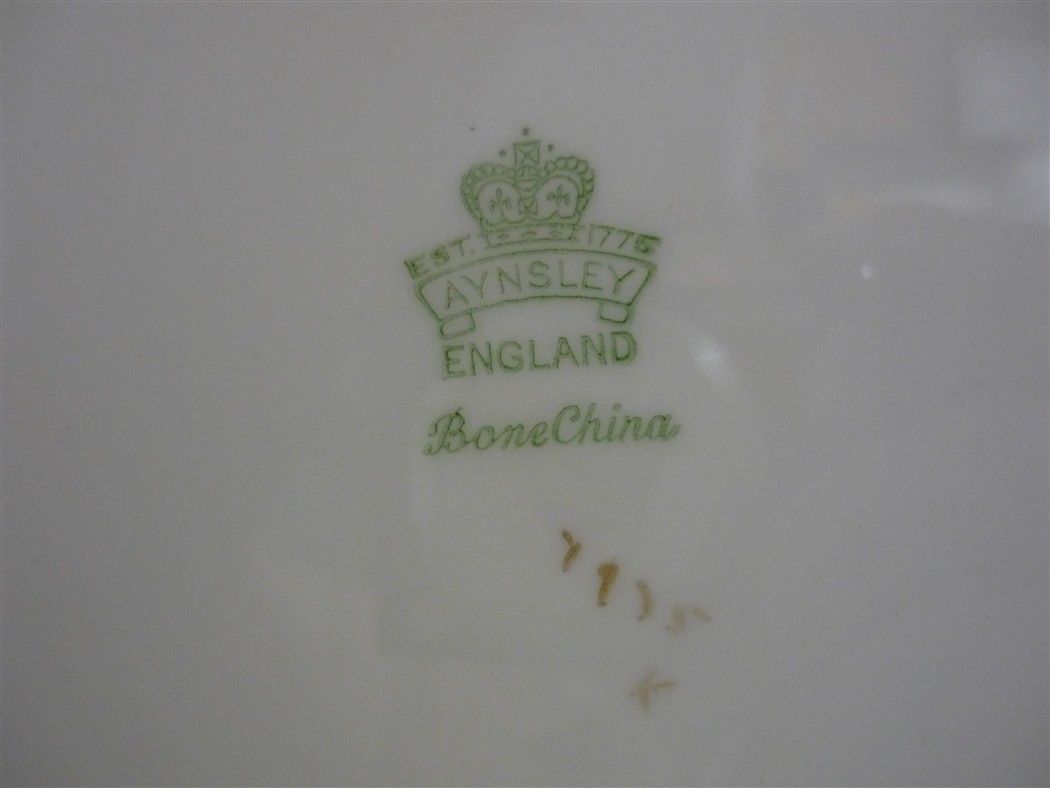 However, hand-painted pieces by desirable artists will always bring more. A lightly hand-enhanced teacup and saucer duo signed Jones can bring between $30 and $60, while heavily hand-painted examples can easily bring several hundred dollars. Meanwhile, the finest pieces signed by J.A. Bailey have been known to occasionally bring four-figure sums. At the top end of the market, a Victorian Aynsley dessert service depicting Canadian geographical scenery was sold in 2007 for a whopping $48,000 Canadian Dollars (approx. $36,800 US). As with many other antiques, a slackening of the market has impacted the price of the low and mid-level pieces, but the top end of the market continues to enjoy high prices.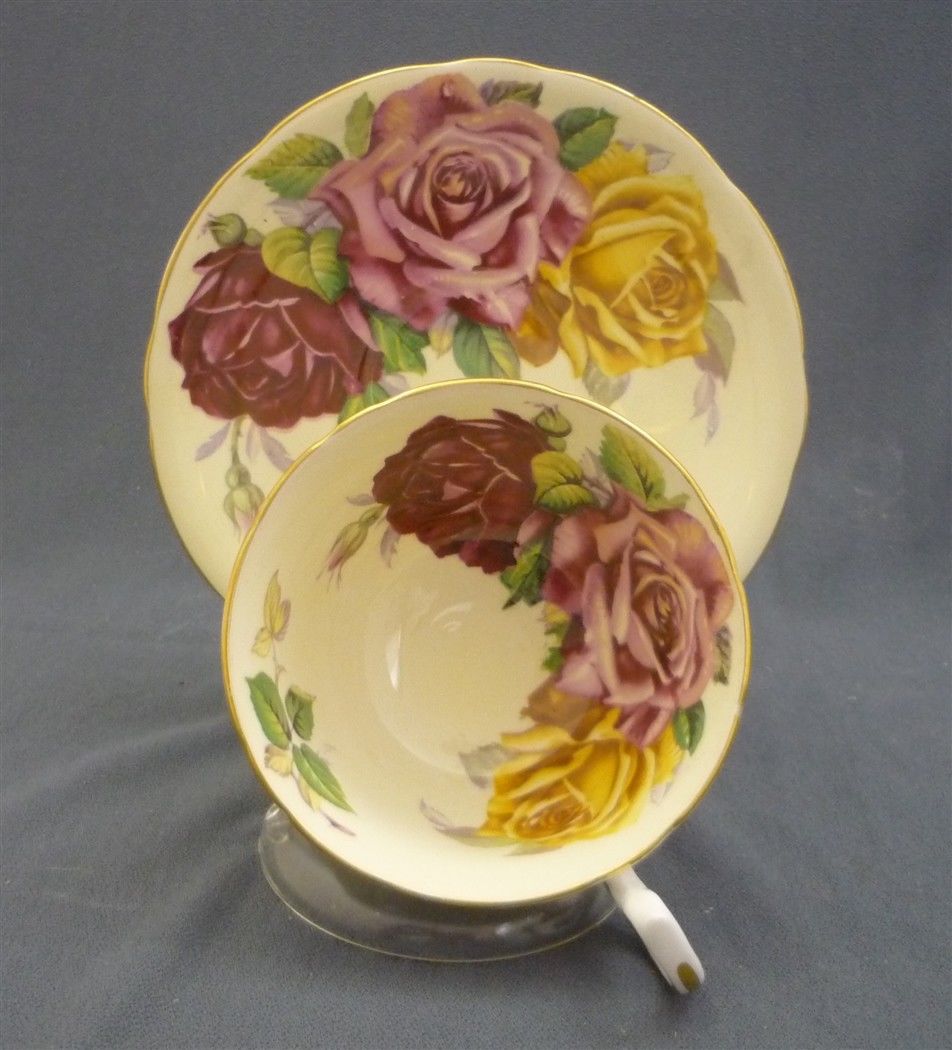 Aynsley China Ltd. Today
On December 19, 2014, the BBC reported that Aynsley's Longton factory had finally shut its doors. At the time, around 40 people were employed on the premises, which was one of the oldest ceramic firms in Stoke-on-Trent. Citing a drop in orders and high production costs, parent company Belleek Pottery Group announced that the factory had become financially unsustainable. At the time, a representative from the pottery union Unity suggested the firm was talking to local producers about manufacturing under licence, and that the majority of the firm's workers had found "new jobs within the industry". After almost 240 years in business, it appears that Aynsley China Ltd. may be gone for good.
If you're interested in some highly collectable alternatives to Aynsley China you could also check out Clarice Cliff article or you could read more about Aynsley on Wikipedia