Help Identifying an Unusual Moorcroft Vase.
by Mr. F.E.O'Doherty (London, England)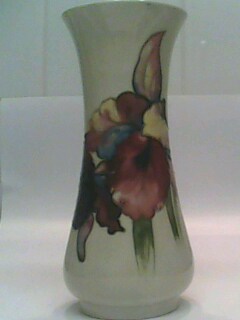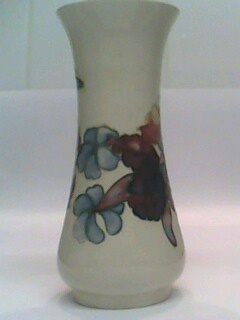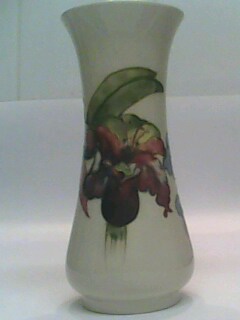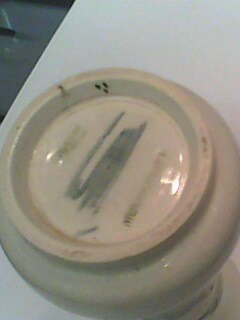 I have been asked to sell a number of items belonging to my Mother in law (Yes we actually get on).
I could do with some help regarding the age and value, if possible, of this Moorcroft vase.
I have included 4 photos of the vase, one of which shows the Moorcroft base marks.
The base marks include Moorcroft and Made in England stamped in green and it has 3 blue dots on it.
The scribble may be a signature.
Any and all help appreciated.
Comments for An Unusual Moorcroft Vase
Unusual Vase by: Col McCrackin
Hi, such a nice piece, hope you post more when you have completed your research.
I am better with american pottery, having said that, the form of your vase looks like something made in the 1920s.
I am too old to read the mark, but if there is no reference to the queens commission I suspect it is before that time, even though that impressed mark was used later.
In addition, no other artist for that company produced anything of that quality after 1945, as that is the year William Moorcroft passed. It looks like his work to me.
If not it is perhaps the best Walter Moorcroft piece ever made, certainly at the height of his powers.
good luck ... mc
Check the Moorcroft Marks by: Kat
Hi, Your base mark photo is a little unclear to allow us to accurately date the vase.
Have you checked our Moorcroft marks section to try dating the vase yourself ... Moorcroft Pottery Marks
I would suggest looking through the 1947 to 1986 period as it looks as though your vase has the large MOORCROFT impressed mark.