Help Identify Maker & Date White Plate with Unusual Diamond Mark.
by Des (Aberystwyth, Wales, UK)
My antique plate is a very simple white plate with an unusual, I think, diamond mark in the centre.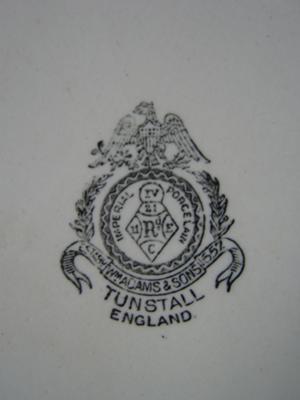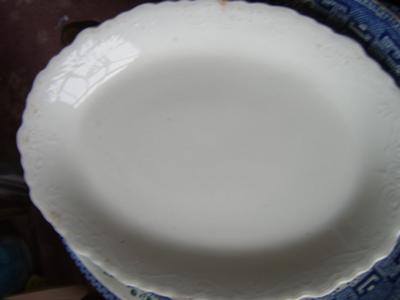 Photos included above of Plate with unusual Diamond Mark.
The maker appears to be William Adams and Sons, and the diamond mark appears to date to circa 1881.
I picked it up with a bundle but can't get to grips with the diamond date or the "Imperial" reference.
Can anyone help me date it or identify the makers mark,
Des
Comments on Des's White Plate with Unusual Diamond Mark.
Mark is not that unusual by: Charles
This is a William Adams piece and the mark dates from c.1879 but was used into the 20th century.
The mark sometimes appears with a crown on top instead of an Eagle.
The fact your piece states ENGLAND, shows it to be later than 1891.
The diamond mark or registration mark does seem to reflect the date 21st January 1881, but this is more to do with the date the plate 'design' was registered rather than the plates date of manufacture ... see: Victorian Registration Marks