Collecting Antique Wedgwood Pottery and Porcelain.
The Wedgwood Collector is faced with many imitators and must ensure they are buying true Wedgwood antiques, that are properly marked, so that the collector can confidently attribute the work to the Wedgwood potteries.
Beware of pieces marked 'Wedgwood & Co', an Enoch Wedgwood mark and also wares of the 1790-1801 period by the Knottingley Pottery which are also marked 'Wedgwood & Co'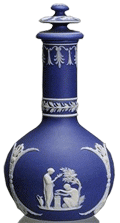 It took Josiah Wedgwood years to perfect his unglazed jasperware stoneware. A ceramic that's durable, delicate and takes colour evenly throughout its surface.
Wedgwood Jasper Ware has been in production for over 200 years. It's an excellent collectable and avid collectors can find rare pieces in the Wedgwood antiques shop.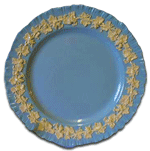 Wedgwood Queens ware became the product to rival any other porcelain produced in Europe in the 1760s and 70s. It even competed well with the endless supplies of chinese export porcelain shipped to the UK and USA.
Queens ware is one of the most collectable porcelains you will find in the Wedgwood antiques shop.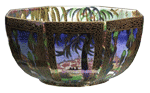 Fairyland Lustre antiques are among the most valuable of all Wedgwood porcelain from any period.
It was designed by Daisy Makeig-Jones and although The quality of Wedgwood fairyland lustre pieces varies, surviving pieces in good condition are really very valuable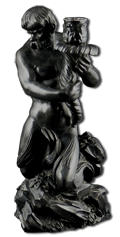 With Wedgwood Black Basalt, Josiah wedgwood was able to use the fine-grained stoneware to match the detail in the new Etruscan pottery from Italy.
Black Basalt was a huge commercial success for Wedgwood and you'll find excellent pieces in the Wedgwood antiques shop.