I was given this beautiful, possibly Ming era vase made of possibly bronze about ten years ago.
by Adele Pankiewicz (Walton, NY)
The Ming vase came from a dear friend that had passed on and I'm not sure exactly what this heavy vase is.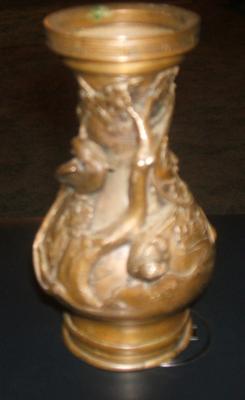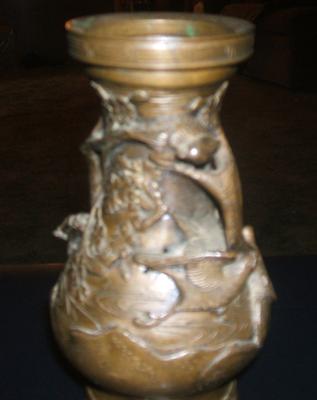 Photos of Ming Era Vase side views showing decoration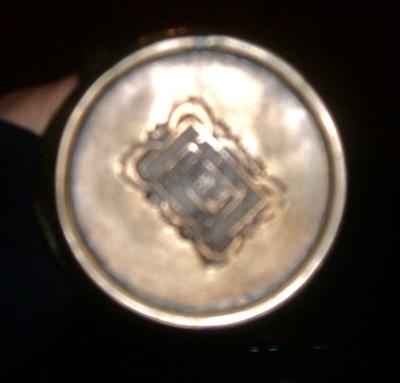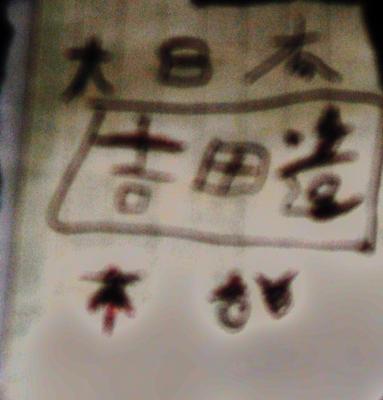 Photos of Ming Vase Seal Mark and drawing of seal marks on bottom of vase
It stands about 8 inches tall and i have spent days in trying to find some information on it.
I was told that the symbols on the bottom might be from the Ming era, but I just don't know.
It has 3d birds on which look like branches. I had been advised not to clean it. Cleaned it must be stunning.
I just became interested in finding out some information on it and if it might possibly coulb verify it as a Ming era vase.
I have to say I'm frustrated and don't know which direction to go in for help in finding out more about it.
Can you help me?
Thank you
Sincerely, Adele
Comments on Adele's Ming Vase (possibly)
The meaning of the characters by: Derk K
The characters (Seal Marks) say: Made in Japan. It's not Chinese and definitely not a Ming vase.