0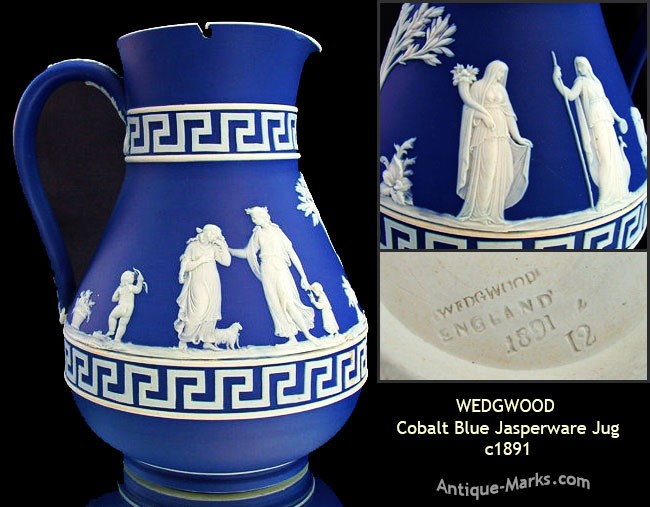 Wedgwood Marks
An illustrated list of Wedgwood Marks presented in chronological order An easy to use chronological list of Wedgwood marks to help the Wedgwood collector, who is faced with many imitators, to date genuine Wedgwood antiques. Fortunately for the collector, Josiah Wedgwood was the first potter of note to mark his goods with his own name. Unlike the easily copied potters marks used by other manufacturers, for example the crossed swords mark used by Meissen; the Sevres double L mark, or the ...
Continue Reading
Collecting Antique Glass
Collecting Antique Glass offers one of the widest opportunities for the antiques collector. When collecting antique glass you are collecting some of the most delicate, most beautiful and most precious items that man has ever produced. Glass is one of the few materials that has survived into the 20th century Nothing has been developed that can replace it and the manufacturer of glass is becoming much more technically advanced. We are finding far more uses for it. The actual manufacturer ...
Continue Reading
0

Antiques Collection: Wedgwood Fairyland Lustre Bowl
Antique Marks Collection presents a stunning Wedgwood fairyland lustre bowl by Daisy Makeig Jones dating to circa 1930 and decorated with pixies and fairies. In 1909 Daisy Makeig Jones joined Wedgwood as a trainee designer and grew to be a pivotal factor in Wedgwoods survival
Continue Reading
Antique Terms (O)
The antique marks glossary - antique terms O covering everything from oak to oystering. From oak to oystering; below you will find antique related words for antique terms o and their antique meanings and definitions. oak (wood - medieval furniture - arts & crafts) Pale, hard and heavy timber that darkens to a rich brown with age and polishing. It was the main furniture-making wood during medieval times and up until about c1660, a period sometimes referred to as the Age of Oak. Oak ...
Continue Reading