0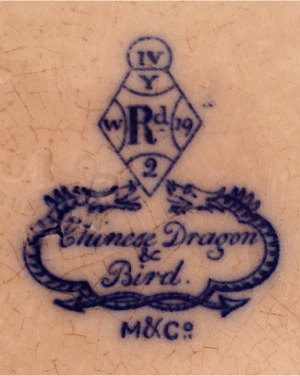 Antique Minton Marks
Dating Minton Porcelain and Pottery using antique Minton Marks Minton from 1796 and during its nearly two hundred year history, has been a very important Stoke firm that has traded under various styles. After Herbert Mintons death in 1858 the Minton name continued as the Company name but no Minton family member has been connected with the firm since. Minton Porcelain Mark Styles Over the company's 200 year history the names associated with the Minton marks on porcelain and china ...
Continue Reading
Antique Minton China
Collecting Antique Minton China and the history of the 200 year old Minton Company. Thomas Minton founded his factory in 1793 in Stoke-upon-Trent, England. He was famous for Minton ware, a cream-coloured and blue-printed earthenware as well as majolica, Minton bone china and Parian porcelain. Throughout its history Minton has often led the way in adapting fashions to the field of ceramics, resulting in a huge range of styles. Minton was just behind Spode with its production of Minton ...
Continue Reading