Derby Porcelain Gallery
A varied selection of Derby Porcelain products both antique and modern By Derby artists and designers that exemplify the Derby style. Porcelain plates, figures and vases that demonstrate the superb quality of Royal Crown Derby products. Not all Derby products are as collectible as the items featured below and most are well within range of any porcelain collectors budget. The products we feature here are simply used to demonstrate what you could find. If you search hard enough. William ...
Continue Reading
0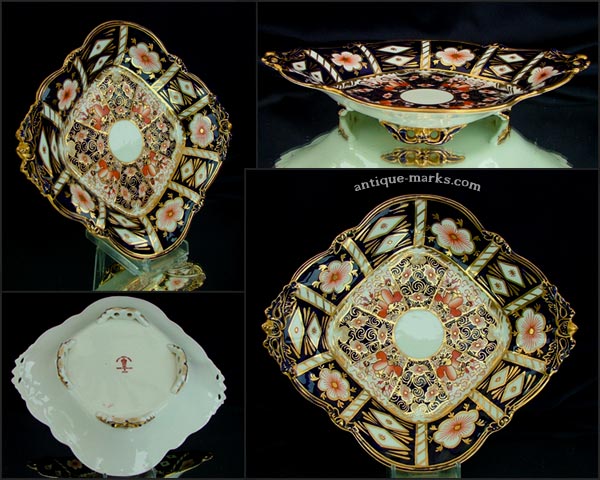 Derby Marks
Early Derby Marks and newer Royal Crown Derby base marks. Derby marks are many but most follow the same theme, with a cypher surmounted by a crown. Dating early Derby is slightly more difficult than the more modern Royal Crown Derby, but dating Derby porcelain is much easier than many of the early English porcelain factories. Derby porcelain was produced at three main factories. Those being ... Nottingham Road from 1756 to 1848 King Street from 1848 to 1935 And; ...
Continue Reading
0

The Antiques Collection: Derby Imari Dish
The Antique Marks Collection includes a very good Royal Crown Derby Imari dish decorated in the popular Derby pattern 2451 and dating to c1933. A good example of the 2451 pattern from Derby pattern book 6
Continue Reading