1

Art Deco Artist Demetre Haralamb Chiparus (1889 to 1947)
In the Art Deco period Demetre Chiparus created truly stunning works of art full of life movement and adoration for the female form. Knowing how to spot a genuine Chiparus sculpture is essential if you are to avoid the countless fakes, forgeries and reproductions flooding the popular Art Deco collectibles market
Continue Reading
Moorcroft Artists
The Original Moorcroft Artists and Designers including William & Walter Moorcroft Other Moorcroft Studio artists include Philip Gibson, Rachel Bishop, Emma Bossons, Nicola Slaney and Sian Leeper. Today, the Moorcroft artists and Studio designers are young and the Moorcroft workforce has an average age of less than 27. There are degrees and master's degrees scattered among them, but a degree is not the only true mark of success. Only at the end of a long road, when the Moorcr...
Continue Reading
Art Deco Antiques
Art Deco Antiques and Deco Style Collectables From professional designers to the gifted amateur with a good eye, everyone loves the elegant, geometric shapes and sophisticated styles you find in art deco antiques. Art Deco Sculptures Beautiful, original 1920's and 30s Art Deco sculpture is among the most desireable and most beautiful sculpture in the world. Art Deco Jewellery Jewellery of the 1920's and 30's was in thrall to geometry and used circles, arcs, squares, ...
Continue Reading
The Art Deco style and its influences from Charles Rennie Mackintosh to Josef Hoffmann, Clarice Cliff and Le Corbusier. The ever popular art deco style is an architectural and decorative-arts style, popular from 1910 to 1940. Art Deco is characterised by highly stylised natural and geometric forms and ornaments, which are usually strongly symmetrical. Outstanding American examples of Art Deco are the Chrysler Building and Radio City Music Hall in New York City. Some of the century's ...
Continue Reading
0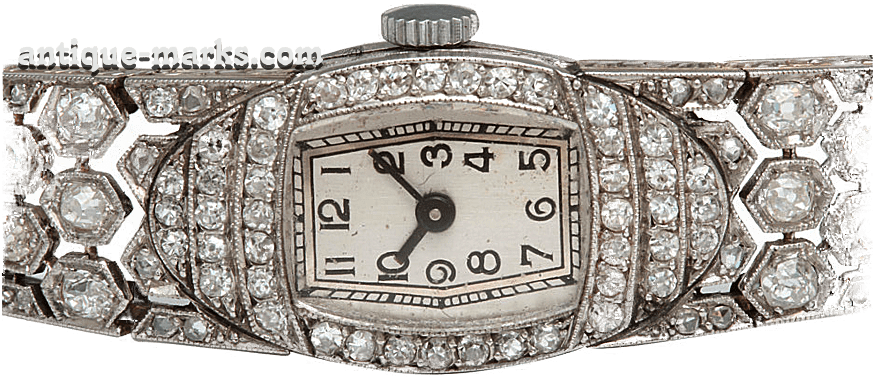 Identifying Genuine Art Deco Jewelry
Is Your Art Deco Jewellery Genuine or Reproduction? How can you identify real Art Deco jewelry from the modern fakes? Checking the findings, the weight and the type or cut of precious stones can help
Continue Reading
Eileen Gray
Eileen Gray (1878-1976) - Art Deco Artist and Designer Neglected for most of her career, Eileen Gray is now regarded as one of the most important furniture designers and architects of the early 20th century and the most influential woman in those fields. Eileen Grays work inspired both Modernism and Art Deco. She was to stand alone throughout her career first as a lacquer artist, then a furniture designer and finally as an architect. At a time when other leading designers were almost ...
Continue Reading
Art Deco Gallery
Our Art Deco Gallery featuring examples of the diversity and quality of items produced during the art deco period. A gallery of the ever popular art deco style. The architectural and decorative-arts style popular from 1910 to 1940, that is characterised by highly stylised and geometric forms. Art Deco themes were often classical motifs reduced to geometric stylisations. From Edgar Brandt decorated wrought-iron screens with symmetrical fountains and Emil Ruhlman ebony cabinets with ivory ...
Continue Reading
Art Deco Posters
1920's and 30's Art Deco Posters Art Deco posters are highly collectable and the most sought after were produced by the innovative artists of the Art Deco period. However, good quality colour printing was expensive in the 1920's and 1930's consequently most advertising posters tend to represent luxury goods and services. Such as those from the more expensive Bentley, Bugatti and Rolex brands or luxury cruise liners. So, original art deco posters, possibly recovered from the halls and ...
Continue Reading