Selling antiques at auction can be fun and highly lucrative, but there are risks.
When considering selling antiques at auction you should be aware that there are a great many local, national and international auction houses.
All these auction houses are advertising for your business and most are trying to make the selling process as easy as possible for you.
Selling Antiques at an Antiques Auction House.
Valuations -- Most reputable auction houses will offer a valuation service and have experienced valuers on hand to evaluate your possessions, whether they are well loved family heirlooms or oddments from the attic or cellar.
The Sale valuation service is normally free of charge and without obligation. If your objects are too large or you have large quantities then arrangements can usually be made for a valuer to visit your home.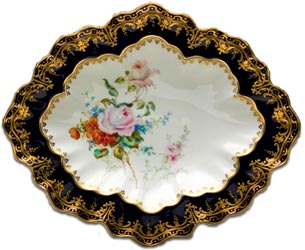 Submitting Items -- If you decide you wish to include items in the auctioneers forthcoming sales, then the objects may be consigned and will be held in readiness for an appropriate auction sale.
Auction houses also have comprehensive sale programmes which enables them to allocate individual lots to collective or specialist auctions to help you to realise the best possible price.
Complete house clearances & house contents sales -- Most reputable action houses will offer a complete service to individuals, solicitors, or executors and trustees. They normally have their own transport available, with ample storage facilities, enabling goods to be removed from a property quickly and efficiently to secure premises for sale.
Alternatively some auctioneers, instead of selling antiques at auction, will hold on-site house sales at suitable venues and many successful and prestigious auction sales have been held at the sellers premises.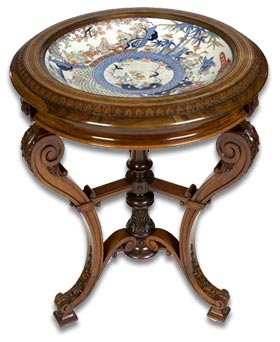 Auction Costs and Fees ...
As with all businesses and service providers, costs will vary from location to location, on the volume of goods and depending on the past successes achieved by selling antiques at the auction house.
In addition fees can be negotiated for individual lots if the auctioneer feels confident that they will achieve a good price or if the sale of the item will add to the auction houses reputation.
Always make sure you make get a full list of the auctioneers fees as costs can involve some, most, all or none of the following depending on the antique item being sold.
Lotting fees
Handling fees
Sellers commission (current average is 10 to 15% plus sales tax)
Insurance
Storage fees
Reserve price fees or buying in fees.
No sale fees.
Setting a reserve price -- Setting a reserve price means that your item will not be sold unless bidding meets or exceeds the reserve you have set. The expert valuer will advise if a reserve should be set and what the reserve amounts should be based on the estimated sale prices.
Please be aware that a buying in fee of up to 5% or more may be charged on reserves placed when selling antiques at auction.
Unsold items -- If an item is unsold, you may be asked to collect it from the saleroom or you may wish to present it in another sale. If your item had a reserve that wasn't met then you may wish to offer the item for sale with a lower reserve price, or choose to sell it to the highest bidder.
If the reserve on an unsold item was set by the seller then Check the auctioneers terms carefully as sometimes a fee is charged. If the reserve set was recommended by the valuer then no fee should be payable.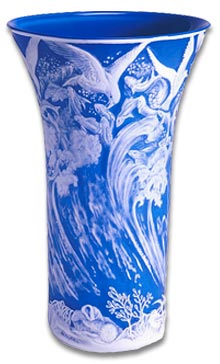 An example of some fairly typical UK Auction House terms of sale.
The standard commission charge to the Vendor is 10% for individual items that realise £500 or more. For individual items realising less than £500 commission is charged at 15%.
There is a £3.00 lotting fee for each lot entered into the sale.
If a lot remains unsold on a reserve, there is a charge of 5% of the reserve price.
Photographic illustrations are charged at £30 each.
All items on the premises are covered against theft or damage, and this is charged to the Vendor at 1% of the hammer price, with a minimum rate of £1 per statement.
Our own transport is available for the collection of goods, for which there is a charge negotiated at the time of contract.
Value Added Tax (VAT) is payable on all fees and commissions. It is also payable on all expenses, e.g. photographics, transport, etc.
Cheques in full settlement, together with an itemised statement, are dispatched 21 days from the date of sale.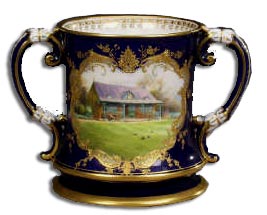 Receiving payment for your auction goods.
Payments are usually made direct to the seller of the item but timescales for receipt of payment can vary from auction house to auction house.
Some will advertise how promptly they make payments to promote sales and others will include the details in the small print. Payment is usually made by cheque, but arrangements can be made with some auctioneers to transfer funds direct to a bank account.
Payment will not take place until after the sale has finished and the buyer has paid for the item.
Timescales can be as quick as a week later or as late as the end of the month following the sale.
So always check and be sure you know how long it will be before you get your money.
Sale Day at the Auction House
On arrival at the auctioneers premises serious buyers will immediately register their details and obtain a bidding card or bidding number.
Experienced buyers will almost always arrive early to reserve a seat, as space is usually taken up with goods and buyers have to fit in where they can. The seats available are usually in short supply and are usually for sale.
As a seller who is probably just there to watch their item sell you should find out from the auction house staff, what the average throughput is, ie; how many lots are processed each hour.
Then work out from your items lot number, the approximate time it will go under the hammer. You can then arrive a little before your lot is sold and leave just after.
Alternatively you can arrive early, grab a seat and have a great day out bidding on some bargains and using the profits from your own sale to pay for them.
Bidding at the Auction
You are not allowed to bid on your own items and there are three ways for potential buyers to bid on your lots;
Attending the saleroom: Buyers collect individual bidding numbers from the suctioneer by giving their name, address and telephone number and use the number to bid for lots. When they have finished they return to reception, hand over their bidding number and pay for their purchases. Sale porters will then collect hand over their lots to them.
Absentee bids: If buyers cannot attend the sale they may leave a commission bid on the auctioneers pre-printed forms and the auction house will bid on their behalf, up to the amount they have specified.
Telephone bids: On some lots the auction house will offer a telephone bid service and sales clerks call potential buyers just before the relevant lot is to be sold and will then keep the telephone bidders informed of the current bid amount and make bids on their verbal instructions.