Inherited Royal Doulton Toby Jug from the 1902 to 1922 era.
by Neale Graham (Christchurch, New Zealand)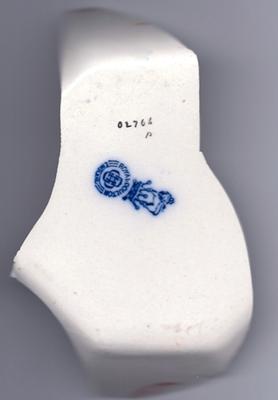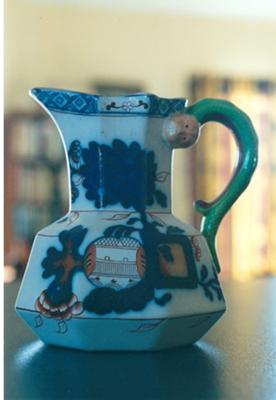 Photo's show the Royal Doulton Toby Jug Mark on a broken shard and the Doulton Pattern
I inherited a Doulton Toby Jug from the 1902-1922 era, with a face on the handle and a floral type pattern on the sides.
The base is approx 90mm in diameter, the jug is 6 sided and stands about 160-180 mm in height.
On the base of the toby jug is the Royal Doulton crest for the1902-1922 period, with the number 02764 and what appears to be the symbol "p".
Unfortunately my doulton Toby Jug was destroyed during the Christchurch earthquake on 22 Feb and I am desperately trying to find some idea of its true value.
If anyone can offer help it would be gratefully received.
eMail: trisha.graham@xtra.co.nz
Comments on Neale's Royal Doulton Toby Jug
Confused Shape by: Charles
Confused for a moment by the shape of the Toby Jug base but I see it's just a broken shard off the original jug.
Will have a look and see what values I can come up with.