I found this Wedgwood Black Jasperware Brass Candelabra at a local garage sale.
by Ziggy (Baldwinsville, USA)
I picked it up because it was pretty and it is decorated with zodiac signs. I believe it is a rare Wedgwood black jasperware piece.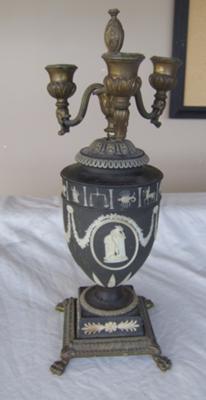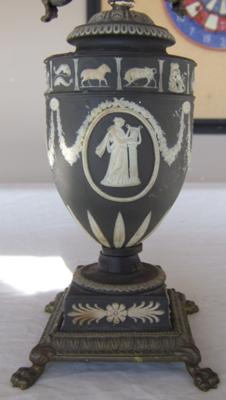 Photos above show the Wedgwood Black Jasperware Candelabra in full View and the decoration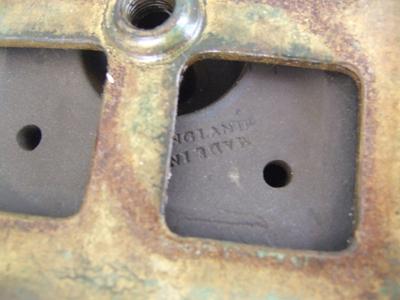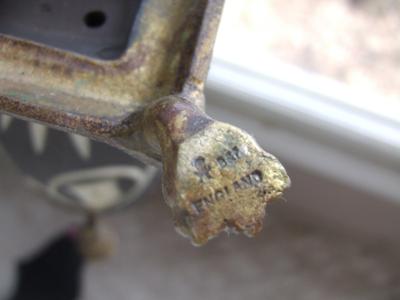 Above photos show the Wedgwood Candelabra Base and Brass Feet
When I got home I looked at the bottom and noticed it must have been a nice piece, because it said 'Made in England'.
Then after examining it further, I noticed it said Wedgwood. So, I started to research it, and couldn't find this exact piece anywhere.
It looks to be in very good condtion. There is a little wax on it, were someone has burned candles in it, and few light surface scratches.
It has a black background with white raised designs and it has 2 ladies and swags, and the zodiac signs around the top.
It has brass (I think) arms, and feet that look like lion feet. The centerpiece can be turned.
It says B&F England on one foot and some kind of mark.
It also says 'Made in England' & Wedgwood.
So, I was hoping someone could help me identify it, and tell me how much it is worth.
I would appreciate it.
Thank you!