I purchased this Quinlong or Qianlong Vase at a Goodwill for $3.99.
by Tracy (Oceanside, CA)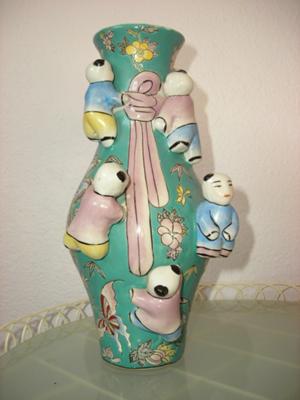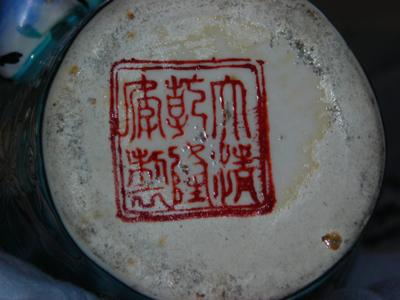 Photos of Qianlong Dynasty Vase with the Qianlong Dynasty Seal Mark
It looked unusual to me and for the price I decided to buy it. After a bit of research I learned it was from the Qianlong Dynasty.
Other ones I have found have all been completely different, so I have no idea of the value.
There are very few that I have found in my research, only 4, from hours and hours of searching.
I'm hoping it is a good luck Quinlong vase, as I could always use good luck!
Any comments or help appreciated,
Tracy
Comments on Tracy's Qianlong Dynasty Good Luck Vase
No ... not Quinlong by: Jackie
This is a cheap modern vase and it's good that you didn't pay more than $4 for it.
Not qianlong period by: Dennis
Hi Tracy, sorry to disappoint you, but your vase is not from the qianlong period
It's not a fake also, but it is a modern contemporary vase.
Dennis