This Pottery Wall Plaque marked BAS Deruta Italy belongs to a client of mine.
by Jan, Cargo Direct (South Africa)
I am a ceramic conservator, and although the wall plaque is in perfect condition albeit a llitle dusty. I cannot find any reference to it.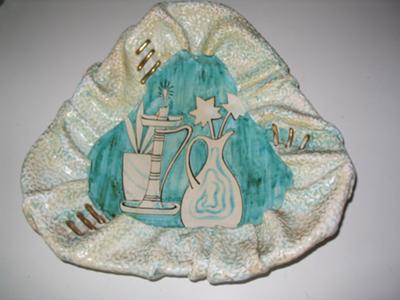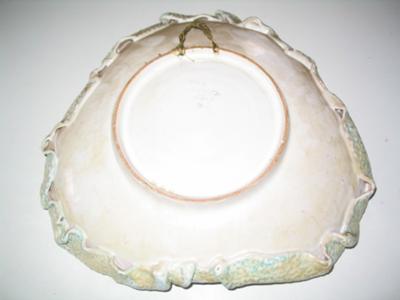 Photos of the BAS Deruta Italy Pottery Wall Plaque Decoration with close up of BAS Deruta Italy markin photo below
It is a three cornered wall plate with folded edges, tied with gilded laces.
The edges have a raised design and the centre is painted in a aquamarine colour on a cream base.
The illustration is in cream, outlined in black (a with a vase or ewer with flower stems and a candle holder and candle with a lit flame and a potted plant).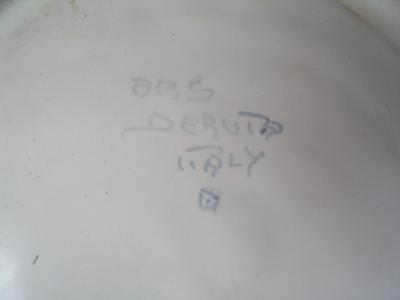 The marks on the back are BAS Deruta Italy and a diamond with a dot in the centre.
There is a rumour it came from a museum in North Africa (I am in South Africa - the owner says it is from a place called Dekka). Although I cannot verify this.
I can find reference to Deruta Pottery in Italy (maiolica) but none of the images I have seen show anything quite like this.
If anyone can help identify it I would be most grateful.
Thanks, Jan