I bought these 2 etched Georgian tumblers in an antique shop in New Hampshire about 12 years ago.
by Pamela Salcido (Beverly Hills, Florida)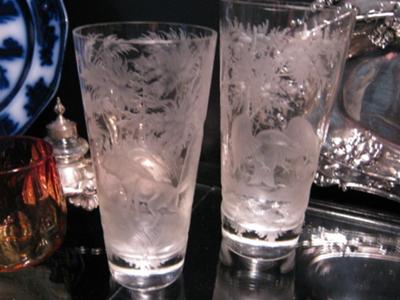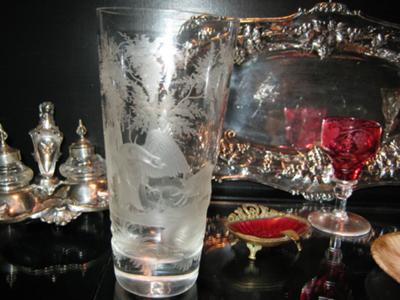 Photos above show the etched Decoration on my Georgian Tumblers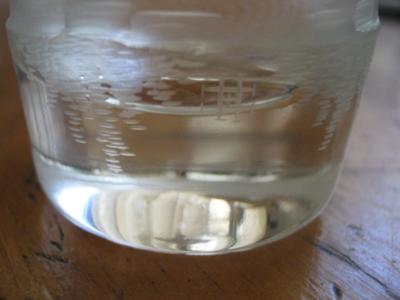 This lovey pair of Georgian tumblers are nicely etched with the decoration depicting scenes of a hawk and a rabbit or hare in natural surroundings.
They are very pretty and the decoration is very well done.
There is, what appears to be, a decorators mark (see pic 3), but I cannot identify the mark.
Bottom photo shows a close up of Georgian tumbler showing makers mark
Can anyone tell me who made these and around what date?
Thank you for all help,
Pamela
Comments on Pamela's Pair of Georgian Tumblers with Etched Decoration
Can send photos by: Pamela
I can send better pictures if you let me know your email address. Any feedback on the mark would be helpful. The mark is a an etched cross touching horizontal and vertical II's.
Thanks, Pam Salcido
Beautiful Glass by: Robert
That's a beautiful pair of glasses the decoration looks superb, but really need clearer photos to be able to identify the mark or style.
A view of the base would also be handy for dating.