The Martin Brothers and their Grotesque Gothic Revival Martinware Art Pottery :
The Martin Brothers pottery was founded by the eldest of a group of brothers, Robert Wallace Martin (1843 to 1923).
Robert Martin trained in sculpture at Lambeth School of Art and later at the Royal Academy of Art.
He set up the first Martin Brothers pottery in the 1860s, where he made terracotta sculpture.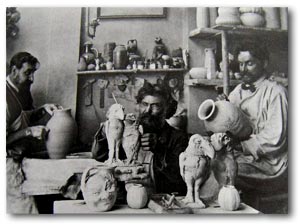 In 1873, he set up a new pottery with his brothers, Charles, Walter and Edwin Martin in Fulham, London.
In 1877 they moved to Southall, where they made salt-glazed stoneware with Gothic Revival influences, now known as Martinware.
The Gothic Revival was an 18th century architectural style that used the architecture of the Middle Ages as its model.
European pottery was also influenced, incorporating neo-gothic elements into design and decoration.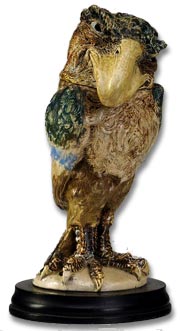 The Martin Brothers became famous for their eccentric grotesquely modeled Wally Birds and their wheel-thrown and sculpted face jugs and gothic stoneware vases.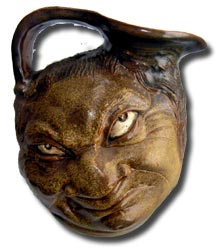 They also produced other items reminiscent of art and architecture from the Middle Ages
In the early 1900's the company suffered various difficulties, including a serious fire in 1910 and also deaths in the family
The Martin Brothers Pottery company closed in 1915.

Martin Brothers Pottery Marks :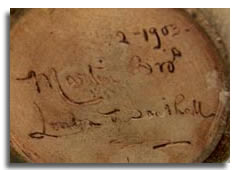 The Martin Brothers marked their Martinware products using incised signature marks and changed the mark when they moved their premises.
1873 to 1874 - with the address Fulham
1874 to 1878 - with London
1878 to 1879 - with Southall
1879 to 1915 - with London & Southall
After 1882 - the word 'Bros' or 'Brothers' was added
2014 - Martin Brothers Gothic Birds
June 2014 saw record sales for highly collectible Martin Brothers pottery birds.
One Gothic bird produced c1898 and standing 14 inches with blue and green plumage and a broad flat beak in an iridescent brown glaze was given an auction estimate of twenty to thirty thousand pounds. The piece eventually sold for ninety one thousand five hundred pounds (£91,500) including auction house premium.
At an earlier sale in 2013 another example standing 16.5 inches high and dating to c1891 sold for £67,000 plus premium (£84,600).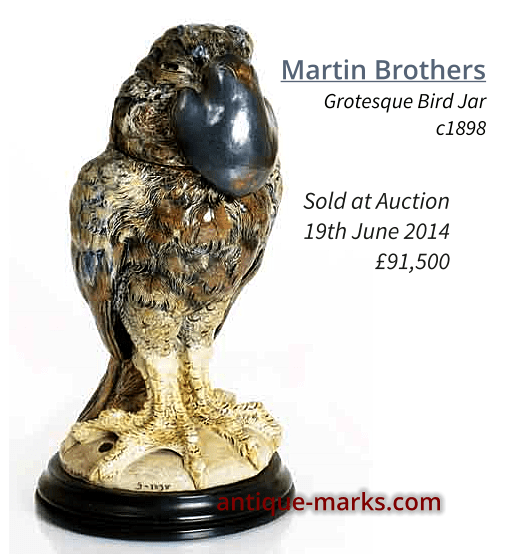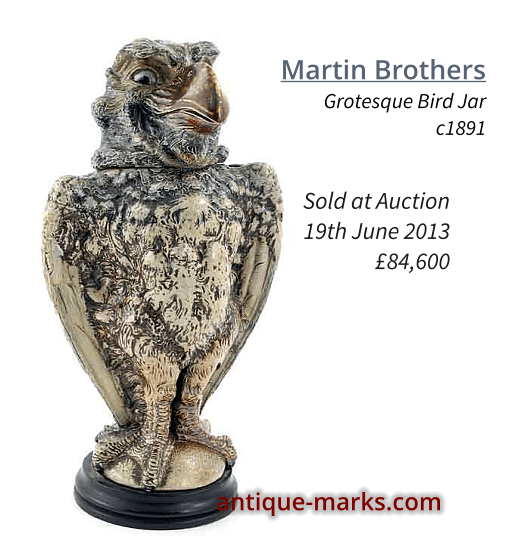 Tip! Martin Brothers Wally birds and gothic character jugs are very rare and quite expensive. Try starting your Martin Brothers pottery collection with some of their less popular items.