I have a Large Capodimonte Style Vase which was Left to me by uncle.
by Chris (Malaga)
I cannot identify the manufacturer of this magnificent vase and cover, but believe it to be in the style of Italian Capodimonte Porcelain.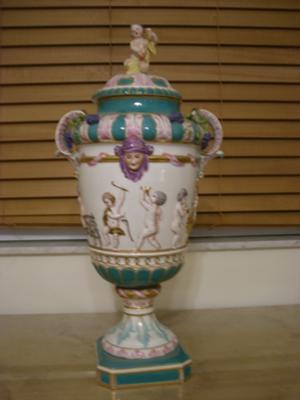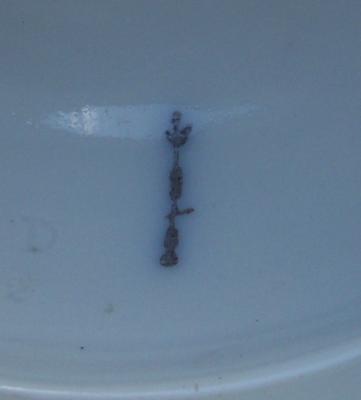 Above photos show the Capodimonte Style Vase Front and the, I think, Capodimonte Base Mark
I am told by friends that it is possibly 17th century and could be valuable. Also that it may be French or German porcelain.
If anyone could help identify this large capodimonte style vase, I would greatly appreciate your help.
Thank you, Chris
Comments on Chris's Large Capodimonte Style Vase
Looks like Berlin Porcelain by: Charles
This certainly looks more like Berlin Porcelain than Capodimonte. You should take a look at the marks on the - Berlin Porcelain marks page.
KPM or Berlin Porcelain mark by: Jinx
It looks to be a KPM Berlin crown & scepter mark. This particular style was used from 1870-1945, then altered somewhat (in the style that I see on you vase) from 1945-1962.