If you have an antique chest of drawers, a lovely, old lamp, or even a dresser that was passed down through the generations and is graced with your family's initials on top, then don't be afraid to mix them with sleek, modern furnishings.
You'll want to embrace the warmth of antiques along with the clean lines of contemporary pieces for a cohesive and stylish look.
Rule Out Anything That Doesn't Match Up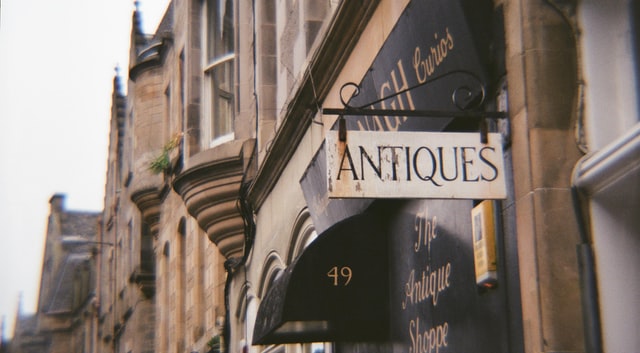 The best place to start is by ruling out anything that doesn't match up — remember that mixing different styles can overwhelm rooms and create spaces where nothing feels like it belongs. A good rule of thumb is to select furniture that complements one another in terms of style or finish.
For example, if you have a piece of furniture with a quarter-sawn oak stain and the rest of your furnishings are white, that's a nice complement to one another because the grain of the quarter-sawn oak will show up in the other pieces. If you have oak furniture that's all dark and heavily stained, then go with something with a lighter stain.
Look For Room-appropriate Pieces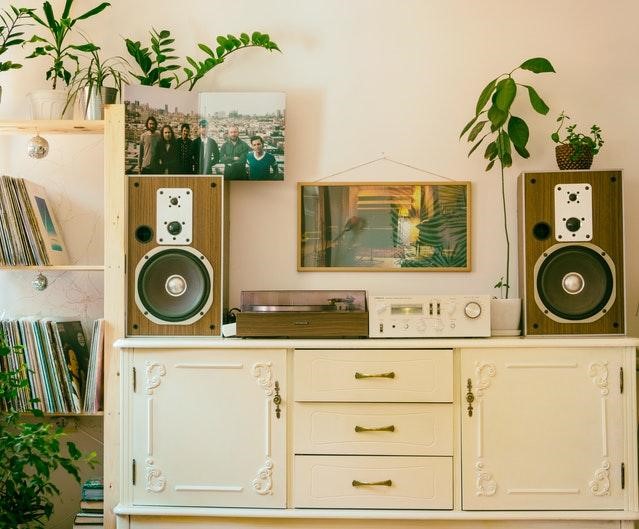 Another good rule is to look for pieces that are room-appropriate — since most people live in a bedroom most of their lives, they might not want traditional pieces like chests of drawers and large chairs (although those are always great additions). A home office might work better with a mid-century credenza, whereas a master bedroom might be better suited for traditional dressers and headboards.
Mix Patterns Carefully
As far as mixing patterns goes, it's important to create a grid of sorts in terms of scale and contrast. It's okay to have a large pattern on one piece and then keep the rest of the room clean and simple. But you want to be careful that you don't mix too many patterns; if you have different large-scale prints in different pieces, it can get busy quickly. It's good to have at least one large fabric swatch that shows up in all the other pieces in the room.
Get Yourself a Glass-Fronted Cabinet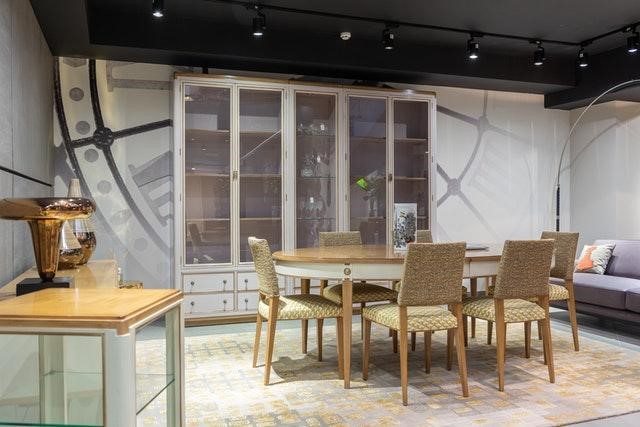 If you love antiques but hate clutter, you'll appreciate the beauty of a glass-fronted cabinet filled with books and treasures. It's like a display case, so there's no need to store anything away; just enjoy them for what they are.
Plus, glass doors let in lots of light and give off a glow that feels warm and welcoming — perfect for an office or den. The same can be said for a chest of drawers with dark stained drawers and glass inserts — they are beautiful to the touch, but also let in loads of light (see more on antiques).
Opt For White Pieces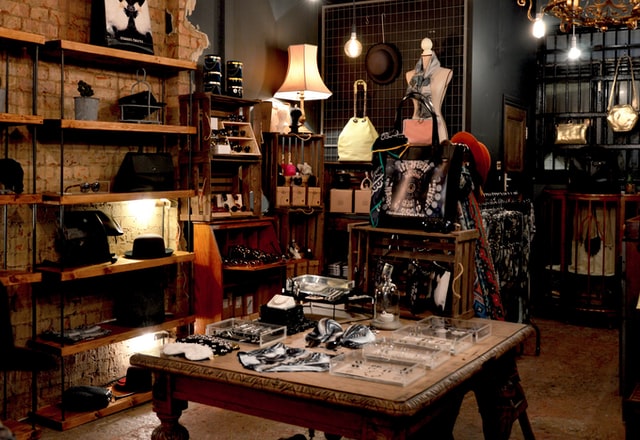 One of the best ways to bring warmth to a space is by opting for pieces that are light in colour. White pieces are all the rage right now, and they're so simple to use because they allow you to pick and choose which ones go with your pieces. They give off a clean, crisp look that feels modern and fresh.
The same can be said for fabrics that are light in colour, such as white or cream — but don't ever go too far past white or cream; otherwise, it looks too stark against other patterns and colours.
Create Symmetry and Balance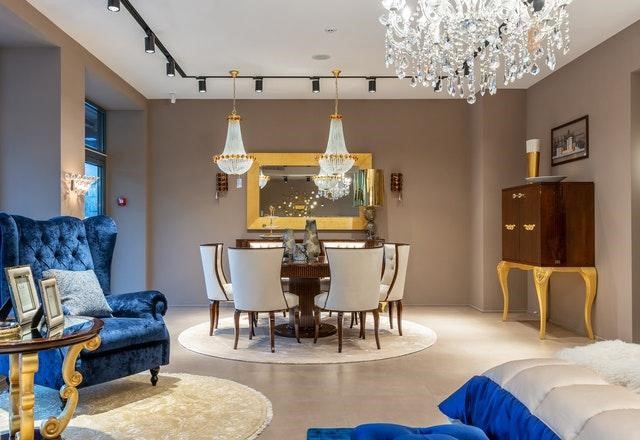 Since most homes have only one focal point (such as a fireplace), the other furnishings must flow around it with symmetry. For example, if there's a large antique armour against one wall, you can put a smaller desk right on the other side since they both serve the same purpose (see more on furniture placement). The same can be said for artwork and mirrors — look to create symmetry in your space.
In any room that has medium- or small-scale antique furniture, like a midcentury credenza or desk, it's important to make sure that it relates to the other pieces in terms of scale. Solid wood pieces are best to go with solid wood, and vice versa (if you have a credenza, you might have a matching desk or table).
That way you can keep the focal point the strongest in the room. For example, if the credenza is your main piece, then you can place it against an expanse of wall and leave more space around it than what would be in a room with a large bed — that way it feels like it's the star of the show.
In terms of scale, it's best to have your largest furniture pieces placed in the back of a room — this is especially true when you're putting together a layout. If you don't, then it feels like there's nothing in the room except for your sofa, and that doesn't provide any sort of balance; it just feels empty.
Think Of Arrangement and Flow Of Traffic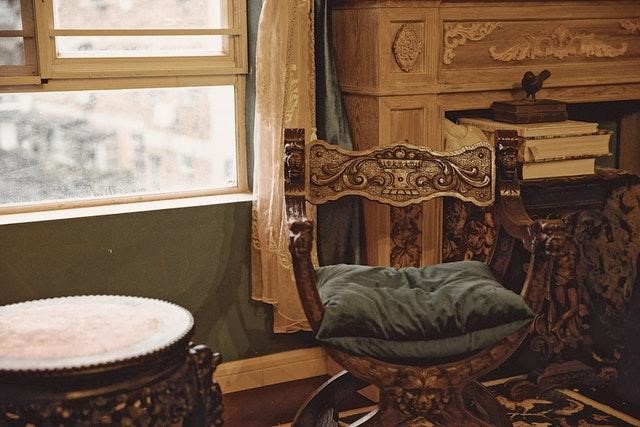 As far as arrangement goes, it's better to start with the largest piece and work your way out from there. If there are two pieces next to each other (like a coffee table and a sofa), use one or both to create balance in the room, depending on how large each piece is.
It's also important to place furniture based on the flow of traffic. If you have a small hallway and you place a large armoire against the wall at the end, it might be difficult to get around it because it's so wide. However, if you put it on one side of the door, then you have more room to walk through.
The same can be said for an entryway; if you want to use an antique dresser or chest as a bench, then put another piece in front of it (like an ottoman) and leave space in between so that people can easily walk through.
Leave Space In The Room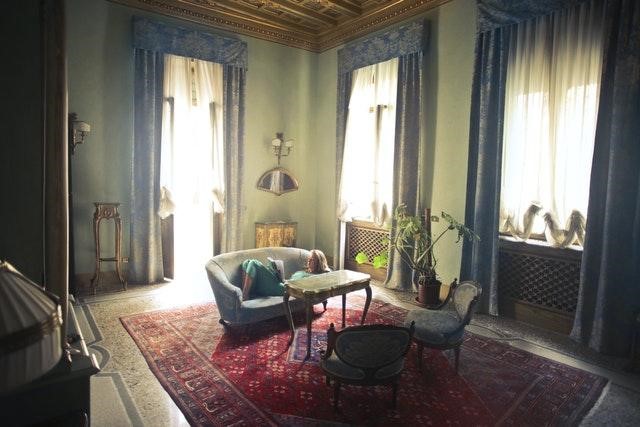 Another thing to keep in mind when you're moving furniture around is that you should almost always leave some sort of space in the room. The reason for this is that it gives a room breathing room and makes it seem larger than it is.
If you're designing a bedroom, for example, you can use an armoire or credenza as part of the design, but make sure there's some space on either side so that the result feels more open. The same can be said for an entryway — if you want to place shoe racks beneath a hall tree, then leave enough space on each side; otherwise, everything just feels too crowded and small.
In any room with a large sofa, it's important to leave enough space in front of it. In an L-shaped layout, you would want to leave enough room on the left and right sides so that people can comfortably move around it when they're walking or sitting.
In an S-shaped layout, you want to make sure there are no walkways in between the sofa and end tables; otherwise, your guests won't be able to move freely around it. This can be tough to do if the room is narrow, but all you need is enough space for a few chairs — if there's somewhere for them to go (other than behind the sofa), then you're good.
If you want to maximize the amount of space in a room, then you should avoid putting your most valuable pieces (monuments, vases, chairs, etc.) on the walls. Instead, try to collect them all together around one central point in the room.
The reason for this is that people tend to make more of an effort to walk past them than if they are sitting on a piece of furniture. This is especially true in a living room, where you usually want people to walk straight through and not stop to admire any particular piece.
In terms of the appearance of a room, it's best to create balance. If there are a lot of larger pieces (like a sofa or dining room table and chairs), then you should place smaller ones around them to make the space feel more relaxed and less intimidating; otherwise, it can feel like you're sitting in an open-air museum.
Never underestimate the power of an accent piece. The same goes for pieces from another era — they can have a strong impact on the overall look of your home if you incorporate them correctly into a design scheme.
Ultimately, if you have a room that needs updating, then mixing antiques with modern pieces could be your answer. They won't clash; they will complement each other. And don't forget to update all the drawers and cabinets too, so everything has a nice clean look!