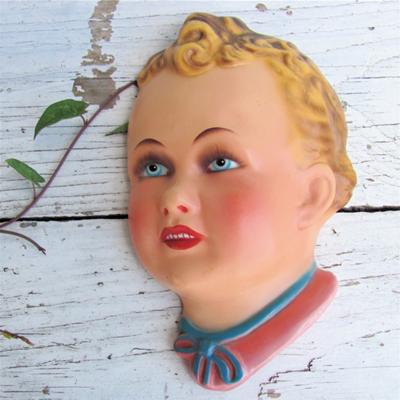 I'm just not sure how much this German Dolls Head Plaque is worth or of its history etc.
by Reana Artley (West Valley, NY)
Photo shows the German Dolls Head Plaque and a close up of the Dolls features
Photo below shows the Moucka Makers Marks on the Dolls Head Plaque
I found this beautiful dolls head plaque at an antique store this week, fell in love with it and get this, I paid only 4 dollars.
I'd love to know more information.
He measures 8.5" x 5.5"wide x .25" thick, is beautifully detailed, with vivid colors, no chips, cracks or paint loss.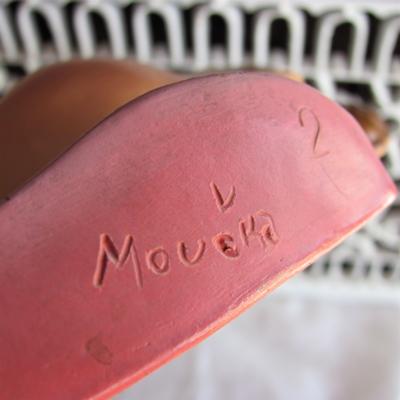 Signed - L or V Moucka with a 2 in the corner. I'm quite sure it is German.
I'd be in your debt if you could tell me anything.
Thank you for looking, Reana
Comments on Reana's German Dolls head plaque