Looking for more information on this lovely delicate Doulton Burslem cup & saucer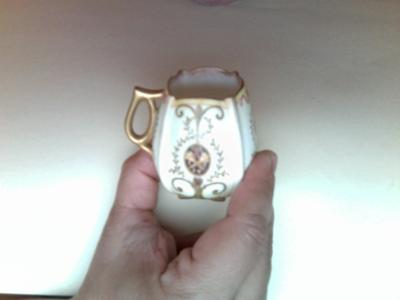 Photo of the design of my Doulton Burslem Cup and Saucer
by Lisa (Shirley, NY)
Received this Doulton Burslem Cup and Saucer from my Great Aunt.
I have no idea of it's value if any. All I know is she said it is very old.
It is also very pretty and in pretty close to perfect condition.
I looked up the mark on the bottom of the cup and found it to be a Doulton Burslem.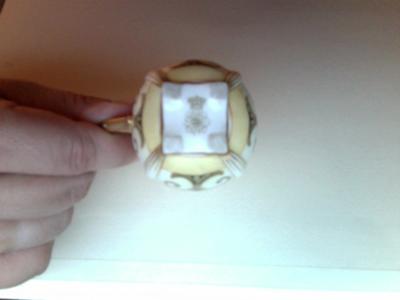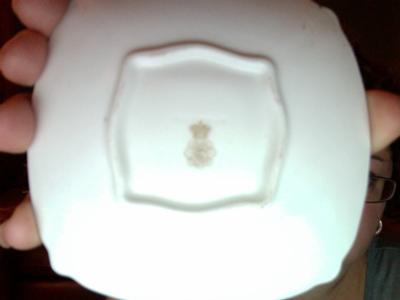 Photos of the manufacturers Marks on the Royal Doulton Cup and Saucer
Please let me know if you know anything about this.
Thank you,
Lisa
Comments on Lisa's Doulton Burslem Cup and Saucer
Very Pretty Doulton, definitely Burslem, Cup & Saucer by: Margaret Dockins
Your photos are a little blurred but your Doulton cup and saucer looks lovely.
The mark looks like the early print mark dating between 1882 and 1902. Doulton started producing china in 1884 and it probably dates from around that time.
Very Nice.