When buying antiques from dealers or antique shops you are buying from the ultimate specialist.
Antique dealers are the consummate and knowledgeable professionals, and you will most likely, have to pay for the privilege and the benefit ot their experience.
From the prestigious antique dealer in London's, Bond Street to the friendly local antique shop in your local town or village
Every antique dealer will have a wealth of knowledge on every item they have in stock and usually, the provenance to support when it was made and where it cam from.
Your friendly, local antique dealer will not always be the most expensive source for that special antique item.
Prices can depend on how long the item has been in stock and how well sales are going this week or month. Which, is why you must always ask for a discount.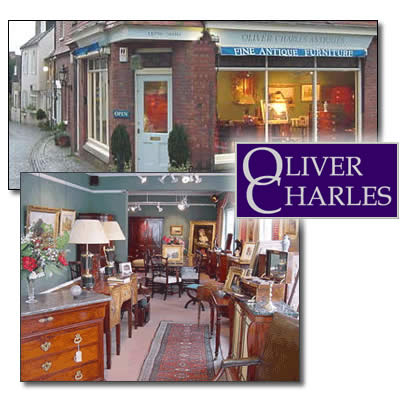 Likewise, you will often pay more in an antique dealers that specialise in one form of antique than you will in a general antique dealers.
A specialist in high-end silver will often charge a premium on items they know are rare, but a general dealer may price the same item along similar lines with others of that type.
You should also be aware that an average quality item may look better than it is, when it is placed among low quality antique goods.
So never buy without looking at an antique item out of context to the surroundings it has been set in.
Overall -- buying antiques from dealers can be a pleasurable and highly instructive experience.
Antique Shops are usually an Aladins cave of wonderful, beautiful items and antique dealers can be quirky, knowledgeable folk that love the things they sell. They are also the best bet if you need help finding that special antique item, as they usually have excellent contacts within a network of other antique dealers and local antique auction houses.
Some delaers will be hardened businessmen concentrating on profit margin, but most are a real pleasure to deal with.
But Remember; never pose as a trader. It could mean you lose the legal protection you have as a private consumer.
Sound advice when buying antiques from dealers.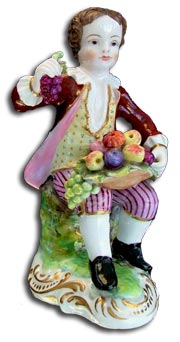 The first and best piece of advice we can give you, is to make sure you are not afraid to pick up, touch or generally handle the many beautiful antiques in an antique dealers shop. Especially if you are there to spend your money.
Next is to make sure you never admit to just browsing. This will mark you as an amateur, an easy prospect and will weaken your bargaining position. Always express an interest in some specific type or style of antique.
Add an extra layer of safety by using a dealer that is a member of a trade body such as The British Antique Dealers Association which vets its membership and enforces standards through the code of practice contained in its strict Bye-laws.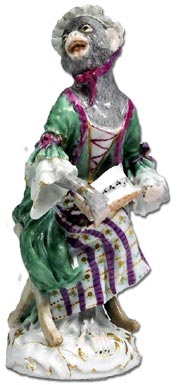 Next - always Look for a price ticket on the antiques that interest you. Many have a code below or beside the price, which is the antique dealers indication of what discount they are willing to give. Common sense says that a price code means a discount is usually available. Make sure you check our top ten tips for buying antiques.
Always try to use antique specialists if you can -- many antique dealers tend to be specialists within their own chosen field, with years of expertise that you can draw on for help.
Build up a relationship with your chosen specialist.
Think about the future; it's unlikely that your first purchase will be your last and any antique dealer or specialist will have a wide circle of contacts that they can use for a valued customers special requirements.
A reputable specialist antique dealer will also select stock with care and take pride in the pieces they offer.
Given a reasonable lapse of time, they should be happy to buy back pieces from customers who are upgrading, or accept them in exchange for some other antique in their shop.
Next; always ask the antiques dealer to tell you as much as possible about the item that interests you.
Including its age and condition, whether any restoration has been carried out, and where it came from. Watch out for generalisations or any sign of evasion that should warn you off the item.
For large items always ask if the antique dealer will deliver free of charge.
Again for large or valuable items -- always ask if the antique dealer offers a sale or return basis; which allows you to take the piece home and really see if it suits you.
You will probably need to leave a post-dated cheque or some form of security and always make sure you agree who is responsible for insurance on the piece until you actually buy it.
Finally -- always get a receipt or an invoice, even if you pay cash; and make sure it details the period or age of the antique if known, as well as the price paid and the condition of the antique item, with any restoration repairs or damage noted.