Buying Antiques at Auction is a fun and simple process that most buyers shy away from.
But when buying antiques at auction you should be open minded, do not buy anything unless you've handled it and if you're unsure or can't reach it, then ask the auctioneer or a member of staff to get it, or for more information about it.
There are a great many auction houses spread across the country.
Some are part of chains and some are small local houses that provide a valuable local service through house clearances and individual valuations.
Most if not all will be staffed by genuine caring people and knowledgeable auctioneers who will be happy to help or to share their knowledge with you.
Ignore the myth that a careless movement of your hand or a wave to a friend will land you with an expensive item that you don't want and cannot afford.
The best auctioneers are highly qualified and very experienced and can easily recognise a valid bid from a wave, sneeze or cough.
Types of Antique Auction Sales
Auction houses normally hold two types of sale known as non-cataloqued (General Sales) and catalogued (Antique & Fine Art Sales).
General Auction Sales and Non-Catalogued or General Sales...
Non-catalogued sales are usually held at least once or twice a month and as the name suggests, usually have no catalogue.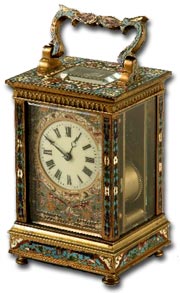 These interesting and varied sales are usually composed of every type of household item as well as bankrupt stock and old retailers stock.
General sales are the clearing house sale and are ideal for car booters and market traders. They will include most of the following;
Antique, Victorian and 20th century furniture
Oil paintings, watercolours and prints
Antique and modern ceramics and glass
Silver and plated Ware
Watches, objects of vertu and jewellery
Clocks and barometers
Collectors items
Rugs and carpets
20th century interior decorating items
General books and boxed lots of books
Garden furniture and outside effects
Linen and soft furnishings and much, much more.
Fine Art & Catalogue Sales ...
Catalogued Sales are normally important fine art and antique sales and are usually held quarterly or maybe three times a year in the Spring (April), the Summer (July) and the Autumn (October).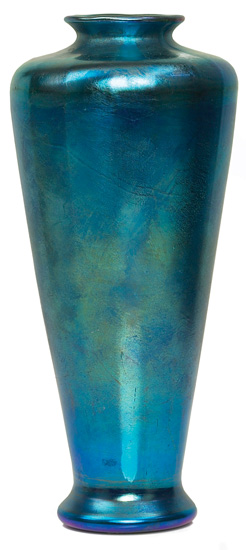 They will comprise a wide range of good quality items which will appear in a printed and indexed catalogue that will cost anywhere between £5.00 and £20.00 to purchase. A good catalogue can be a valuable source of information and many buyers and sellers collect them for future reference. So consider carefully whether it is worth the money to you.
A Cataloque Sale will usually include:
Antique and period glass wares.
Good named English and continental ceramics
Oriental ceramics and works of art
Solid silver and antique silver plated wares
Top quality watches, objects of vertu and jewellery
Oil Paintings and watercolours by known artists
Bronzes and genuine works of art
Antique or vintage clocks and barometers
Good quality rugs and carpets
Antique, period and later furniture
Vintage and classic motorcycles and cars (Summer Sale)
At the Auction House Viewing Days.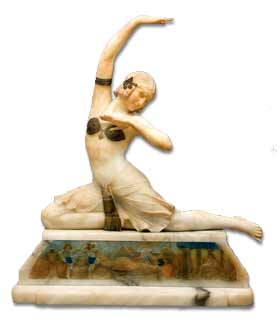 All lots should be available for viewing before the sale starts. The viewing may last two or three days or it may just be for a few hours before the sale begins. Some major auction houses have viewings that last for up to two weeks before the sale.
This is when you should check the items you are interested in and spend time looking, touching and researching the pieces you find. Never be afraid to ask the auctioneer or their staff for clarification of a description or for them to pass items to you if they are locked away or out of reach.
Always make a note of any damage you find or restoration that isn't noted in the description and decide at the viewing what your maximum bid will be and note it down. It saves you getting carried away on auction day. NEVER, ever, bid on an item you haven't handled personally.
In some cases you can request a condition report, which will be costly, but it does give you some comeback if the item later proves to be other than as the auctioneer described it.
Buying Antiques at Auction Sale Days
On arrival at the auctioneers premises you should immediately register your details and obtain a bidding card or bidding number.
Always arrive early if you want a seat, space is usually taken up with goods and buyers fit in where they can. The seats available are usually in short supply and are usually for sale. Don't try to hide, get up front and get a good view of the items as they are held up. Make sure you are bidding on the right item and it is the one you want.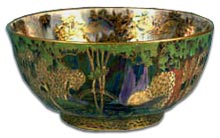 Bidding -- Don't bid until you have an ear for the auctioneers voice and know how he increases the bids.
Most items will rise in small increments at first, then in larger increments as the bids increase.
Don't get caught out if the auctioneer starts jumping up in large amounts because he's trying to get above his reserve and don't be shy about calling out a low bid. the auctioneer is duty bound to note any bid offered.
Try not to start the bidding unless it has come right down and try not to be the first opposing bidder.
Always use your card or number to notify the auctioneer of your initial bid. No wink wink, twitch of a finger or flick of a catalogue. If you want your bid to be noted then hold up your bidding card and make sure the auctioneer can see it.
After your first bid has been noted, then bid discreetly using a nod of the head or a flick of your bidding card.
If you are the winning bidder hold up your bidding card number for it to be noted. At some smaller auction houses you will simply call out your name as the winning bidder. Always note whether you are number 2 or 3 of that name if there is more than one Smith or Jones bidding.
It's Worth Attending Both Types of Auction Sale
Attending any particular auction house purely as an observer is a great idea, in order to note how the auctioneer works and how the regular buyers attract attention.
Always buy a catalogue if one is available and note the actual hammer price of any item you might have an interest in. Then later, compare the actual sale price with the auctioneers estimate to gain a feel for how accurate they are. Some auctioneers will include a low estimate as a 'come and buy me price', just to increase the bidding interest or to attract more potential buyers for other items.
Catalogue descriptions are usually detailed as the 'auctioneers opinion only' and you should always try to verify the information provided yourself. NEVER buy an item unless you have picked it up, handled it for yourself and made sure it is what you want.
Terms such as 'AF - as found or all faults', 'WF - with faults' or 'As you've viewed it' are indications that faults exist.
However, faults are not always noted and it is up to you to check the item during the viewing period. Make sure you check out our top ten tips on buying antiques.
Under UK law a successful bid is made once the auctioneer writes down your name or number, not by bringing down the hammer. That just wakens everyone up for the next item. Remember; The auctioneers decision is final and they and they alone decide who the winning bidder is, so make sure they know you are bidding.