Collecting Art Deco Lamps & Lighting for your Art Deco Interior.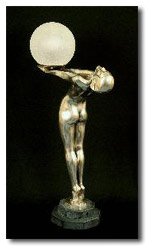 Art Deco lamps are one of the best and most admired ways to enhance your period art deco interior.
With stunning geometric lines and exceptional quality in production the range of antique Art Deco lamps available today is simply stunning.
Both Art Deco and modern minimalism attach significant focus on light and space and Art Deco lamps add significantly to both.
Whether original from the period or good quality modern equivalents, adding one or more art deco lamps to your interior design will add true style and a focus on your prized possessions.
Not just Art Deco Lighting ...
Remember that lighting your Art Deco interior isn't only about those beautiful period lamps. You should also focus on the light fitments and fittings.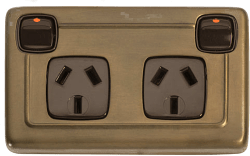 Reproduction Art Deco wall mounted lamp sconces can be found relatively easily.
Original period Art Deco light switches may take a little more work to uncover.
Architectural salvage can be expensive, but is probably the best bet if you want to fully immerse yourself and your guests in the Art deco experience.
Antique Brass and Bakelite light switches are of the period and can really enhance your deco interior.
Art Deco Lighting uses soft warm colours, to focus light and shadow on stylised female figures and animal motifs.